Catherine Reitman Says Final Season of 'Workin' Moms' Will Serve as a Love Letter to Fans and Her Father
In 2017, Catherine Reitman premiered her deeply personal series, Workin' Moms, on CBC. The Canadian hit was picked up by Netflix and brought stateside a couple of years later. The series, beloved by many, can't last forever, though. In a press release, it was announced that the upcoming seventh season would be the show's very last. Reitman has shared her thoughts on the end of the series openly in recent days. The show creator and star promises fans will get what they need from the show's final moments. She said she sees the show's farewell season as a love letter to both fans and her own father.
What is 'Workin' Moms' about?
Workin' Moms is a Canadian sitcom that explores the pressures that mothers face in the world today. The series follows four seemingly different mothers who have been drawn together by a mommy and me class that is more judgemental than helpful. 
Reitman plays Kate Foster, a PR professional and mother of two who finds herself having difficulty juggling her hard-earned career and her family life. Dani Kind plays Dr. Anne Carlson, Kate's college friend, and a psychiatrist. Anne's journey takes her across multiple job changes as she navigates parenthood and psychiatry. 
The foursome is rounded out by Jenny Matthews, played by Jessalyn Wamlin, and Frankie Coyne, portrayed by Juno Rinaldi. Over several seasons, key characters have come and gone, but the themes remain the same; motherhood is complicated.
Catherine Reitman views the show's final season as a 'love letter' of sorts
Reitman, who created the series to help shine a light on the trials and tribulations of motherhood in an airy way, doesn't seem deeply troubled by the show's end. Following the official announcement, Reitman addressed Workin' Moms' fans directly on Twitter and discussed exactly what the series and the show's final season mean to her.
Reitman told fans that season 7 would be both funny and moving. She went on to say that she is treating season 7 of Workin' Moms as a "love letter" to her fans and her father. Reitman's father is Ivan Reitman, a famed filmmaker and producer. The elder Reitman was responsible for bringing flicks like Ghostbusters to the big screen. Reitman died suddenly in February 2022. He was 75.
When will season 7 of 'Workin Moms' be available?
The team behind the comedic and often tense series is hard at work on season 7. According to the Hollywood Reporter, the cast and crew of Workin' Moms is already filming in Canada. The production team is aiming for a winter 2023 release, but that's only for Canadian audiences.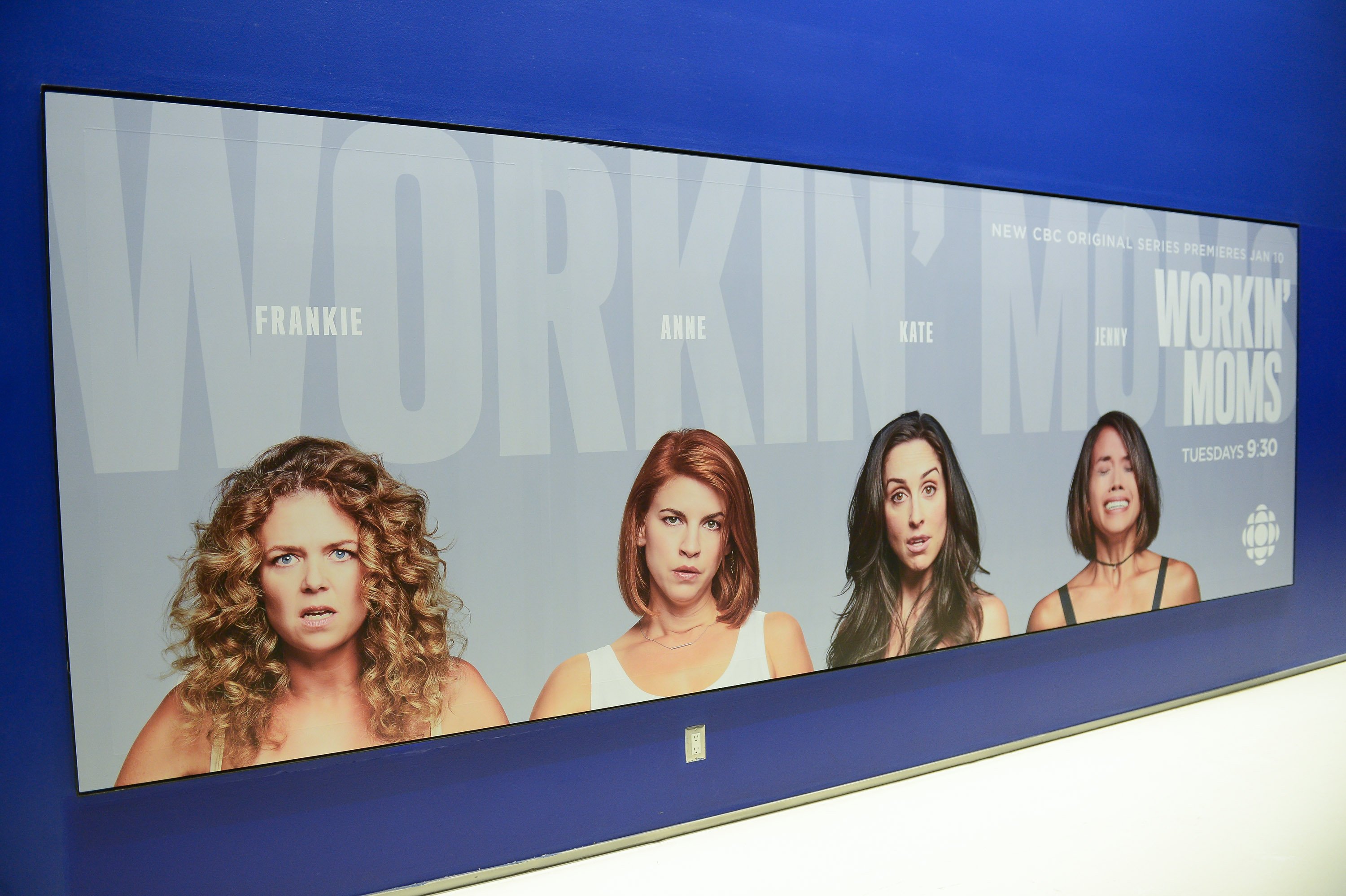 The show's final season will air on CBC and CBC Gem first. Once the season wraps up, viewers across the globe will have access to season 7 via Netflix. The plan is nothing new, though. Season 6 of Workin' Moms aired its finale on CBC in April 2022. The following month, it was released on Netflix.
The final season of Workin' Moms will include 13 episodes. Given the planned release strategy, globe fans will likely get access to the show via Netflix sometime in the spring.
RELATED: Four Times Netflix's 'Workin' Moms' Got Real About Motherhood