Catherine Zeta-Jones Joins Cast of This 'Spooky' Netflix Show
The talented Catherine Zeta-Jones is an icon of empowerment. She is known for her roles in Traffic, The Mask of Zorro, Intolerable Cruelty, and Ocean's Twelve. However, her career is not only tied to movies; she has also performed on stage. Zeta-Jones is also married to Michael Douglas, known for his roles in Wall Street, Fatal Attraction, and Behind the Candelabra. Now, Zeta-Jones has the chance to snag a TV show role.
The actor will star in a new Netflix show still in development, but what is the series?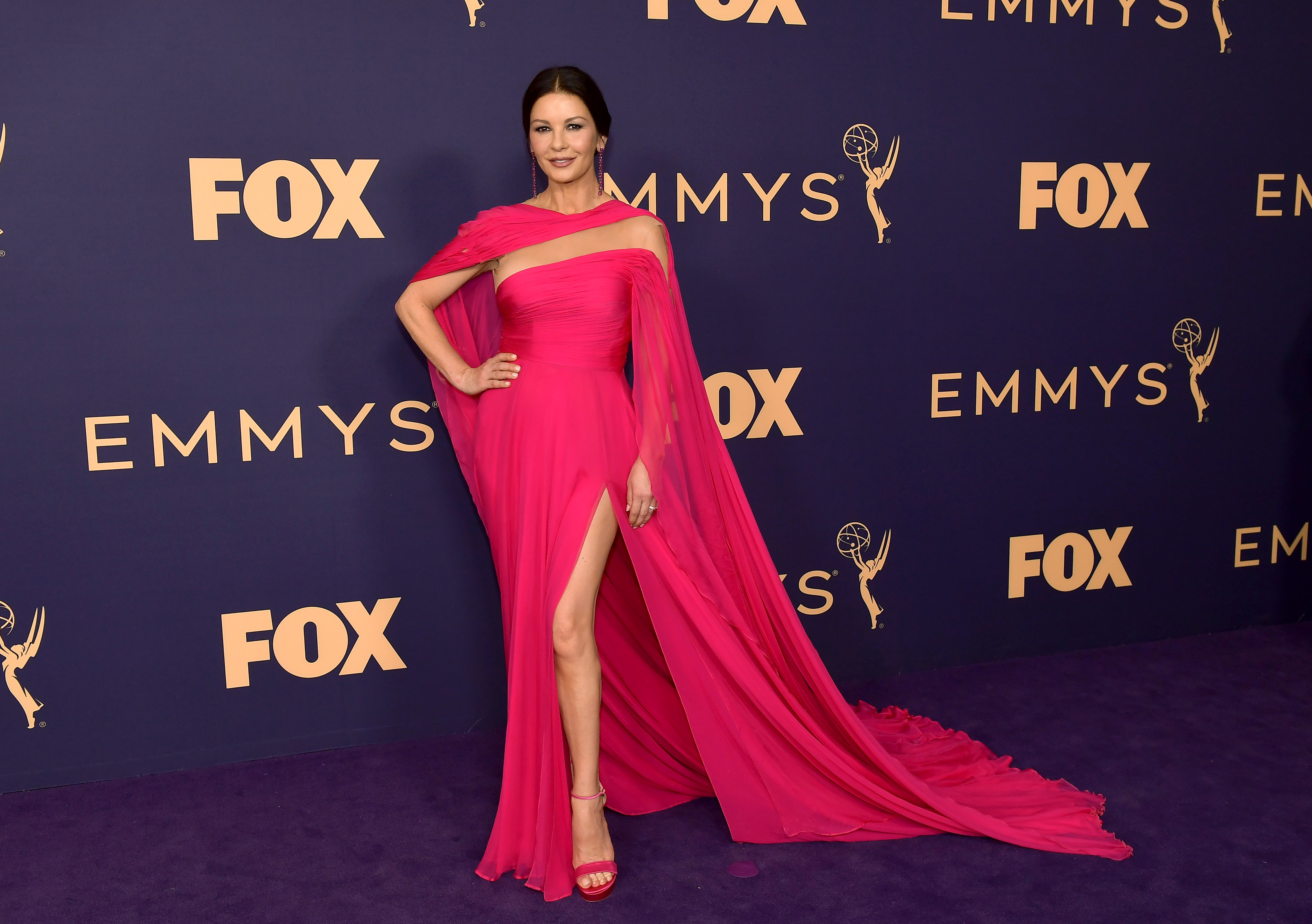 Zeta-Jones' background
Starting in West End productions, Zeta-Jones hit the ground running as a theatrical actor. She then gradually gained some traction for film by initially appearing in minor roles in the 1990s. By the 2000s, the actor already had several films under her belt.
Once she established herself in dramatic roles, Zeta-Jones branched out through others. Since she had experience in staged productions, Zeta-Jones was cast as Velma in the 2002 film adaptation of Chicago. This performance garnered widespread praise for Zeta-Jones.
The acclaimed actor took a short hiatus for a few years, but by 2010, she returned to the big screen. Zeta-Jones was chosen to star in Side Effects alongside Channing Tatum, Rooney Mara, and Jude Law. Her performance was knitted through her manipulative and twisted character. Later, she starred in another film musical, Rock of Ages, based on the Broadway play.
What is the new Netflix series?
Here's a hint: "They're creepy and they're kooky, mysterious, and spooky!" Zeta-Jones just joined the cast of the Netflix series Wednesday as Morticia Addams. According to Variety, the actor will appear as a guest star. The show was ordered with eight episodes and will focus on Wednesday Addams' time at Nevermore Academy. With supernatural twists and turns, the show will unravel how Wednesday manages her psychic abilities and relationships.
In February 2021, Netflix announced that the highly acclaimed fantasy and horror director, Tim Burton, will oversee the series.
The rest of the show's core cast includes Jenna Ortega in the titular role and Luis Guzman as Gomez Addams. Speculation about a 2022 or 2023 release date has circulated online. Since the project is still in the casting stages, neither Netflix nor Burton made an official decision.
Ortega is no stranger to either Netflix or horror stories. The young actor was seen in You and The Babysitter: Killer Queen whereas Guzman is known for his role alongside Zeta-Jones in Traffic; he has also appeared in Boogie Nights, Magnolia, and How to Make it in America.
There are other renditions of the Addams Family
This kooky family has been popular for quite some time. There have been several television shows and movies revolving around the fantasy family.
From 1964-1966, ABC's family-friendly comedy The Addams Family ran for two seasons. In 1973, the animated cartoon came out but only lasted for one season. Next, another animated show emerged nearly 20 years later. However, the most popular Addams Family-based creation was the 1991 theatrical movie.
Starring Christopher Lloyd, Anjelica Huston, and Christina Ricci in a breakout role, the plot involves defrauding the family's opulence. The film is still famous and is celebrated during the Halloween season. A second movie with the same cast was released afterward, called Addams Family Values in 1993.
A modern adaptation was also released in 2019 by Universal Pictures: The Addams Family. The show was voiced by famous actors, including Charlize Theron. There is even a 2021 sequel of the film.
Related: The Exact Moment Catherine Zeta-Jones Knew She 'Made It'