How Did Catherine Zeta-Jones Get Her Stage Name?
Have you ever wondered where the Zeta in Catherine Zeta-Jones' name stemmed from? As it turns out, the star's moniker is a stage name. And it has ties back to her Welsh family.
Some famous names are obviously stage names, like Lady Gaga. But then, there are stage names that fly under the radar because they sound like names you'd hear every day. One of those stage names is Catherine Zeta-Jones. Yup, the Oscar winner's name is, in fact, a stage name. And the story of how she created it ties back to her family.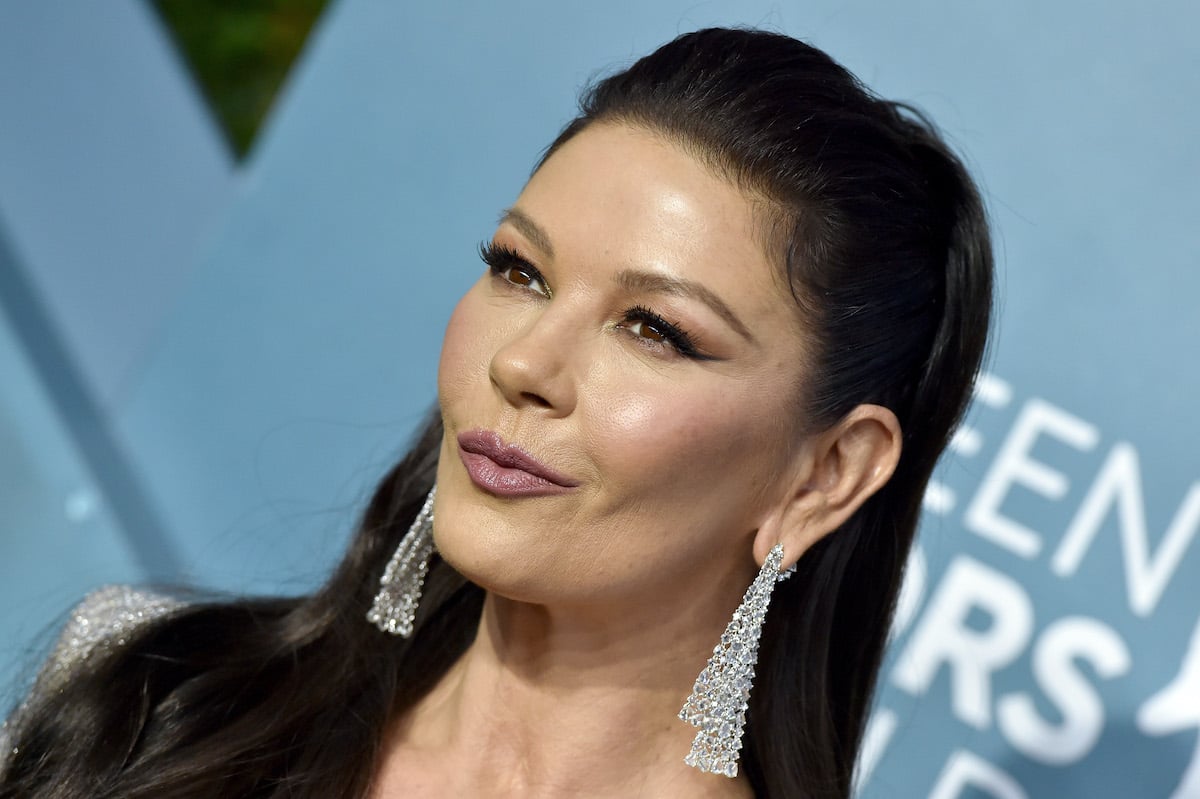 Is Catherine Zeta-Jones Welsh?
Zeta-Jones has had a decades-long career in Hollywood. She caught her big break in theater, when she got bumped to main cast from second understudy in the original West End cast of 42nd Street. Before then, she grew up in Wales in a working class family.
The star moved to London from Wales when she was 15 years old and quickly started working. A lot of that early work was in theater, until she landed the role of Mariette in The Darling Buds of May. This made her a household name in the United Kingdom, which she ended up not enjoying later in her 20s. As she told Bustle:
"I felt like people forgot that I was an actor; I was becoming a celebrity. I didn't want to be a celebrity; I want to be an actor.

Moving to the States and meeting new people and learning how to drive at the other side of the road and renting my own little apartment and getting an agent — it was all new. And I remember feeling very present. It was humbling to be all of a sudden unknown again, just turning up and auditioning for things. And then getting cast in Entrapment and getting to work with an idol of mine, Sean Connery. I think it was more of a coming-of-age than any other part of my life."
What is the Zeta in Catherine Zeta-Jones?
While she was hustling to make it as an actor, she decided it would better to adopt a stage name to help her stand out in audition rooms. Her given name was Catherine Jones, and while Zeta is a family name, it's not a last name.
According to IMDb, Zeta is the first name of the Oscar winner's paternal grandmother, Zeta Davies Jones. The Chicago star is Welsh on both sides of her family, and is English and Irish on her mother's. The name Zeta has Greek origins, but the 51-year-old got the name from her Welsh relative. She combined the first name with her own last name to make her moniker more memorable.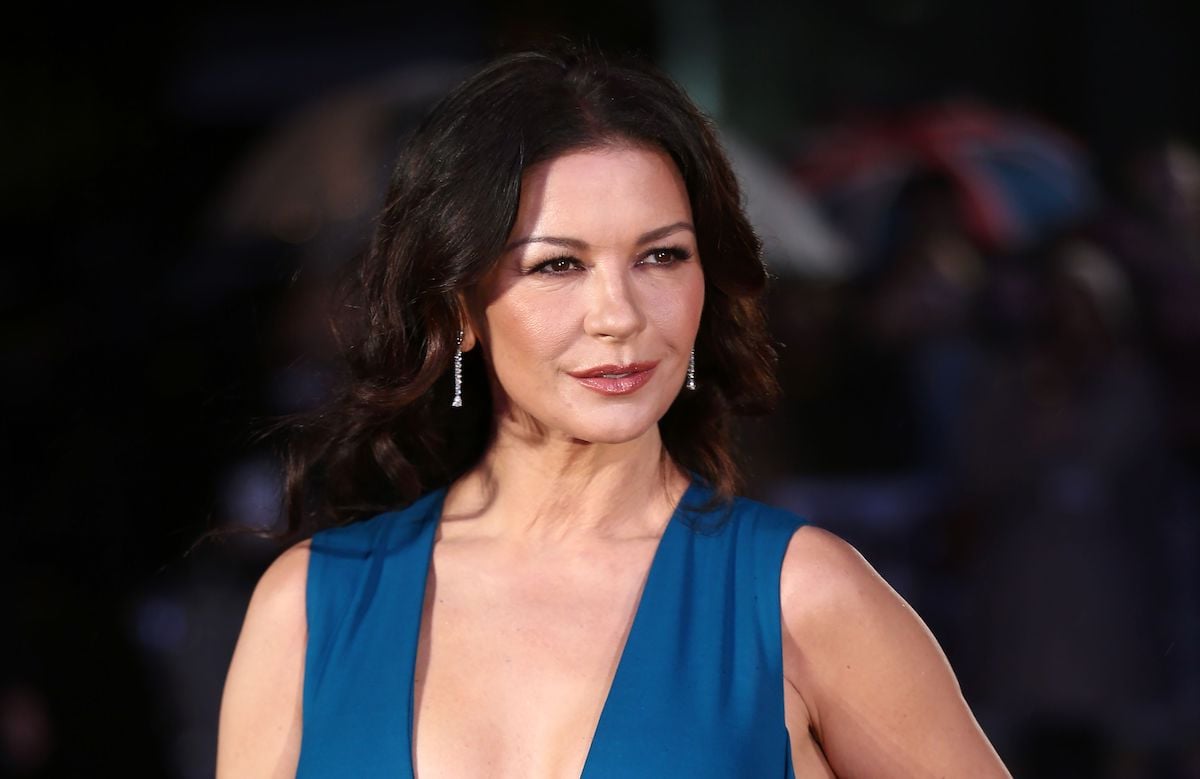 How Catherine Zeta-Jones met husband Michael Douglas
Zeta-Jones has been working since she was a teenager and won an Oscar in 2003, but she told Bustle the best year of her life was in the late 1990s. After selling her house in London and getting a visa to work in the United States for six months at the age of 28, she knew her life was going to change.
"That was my Willy Wonka golden ticket," she said. "I knew that I could legally be in America and audition."
Zeta-Jones soon made lifelong friends who were also expats while going from audition to audition. She said:
"I was single when I came to the States. I was single, single, single until I met my husband. I was my own woman. I was ambitious in a good, healthy way. I was in a new country, forming good friendships that are still with me. I became part of an expat world of young actors. It was Russell Crowe, me, Salma Hayek. We used to hang out together, auditioning, going to studios for castings. It was a good time, I have to say."
Those auditions resulted in her breakout role in the U.S.—Elena in The Mask of Zorro. And through that, she met her husband, Michael Douglas.
"It was life-changing," she said. "A lot of things happened that are synonymous with what turned out to be my life today. I was 28 when I did Zorro. My husband saw Zorro, wanted to meet me. Cut to I'm married for 20 years, two kids."
Zeta-Jones' most recent work can be seen in Prodigal Son.