'Cats' Deserves to Become a Modern Cult Classic
Whenever digital effects are used to create something eerily human, the result can often be disturbing. Some fans consider early attempts at motion capture — such as The Polar Express — to be perfect examples of how wrong these efforts can go. But Cats took that concept to a whole new level.
Director Tom Hooper's film adapted Andrew Lloyd Webber's iconic musical for the big screen, with financially disastrous results. Right from the first trailer, moviegoers balked at the "digital fur technology" used to transform actors like Judi Dench, James Corden, and Jennifer Hudson into felines. Yet, the film could — and deserves to — emerge as the next big cult classic.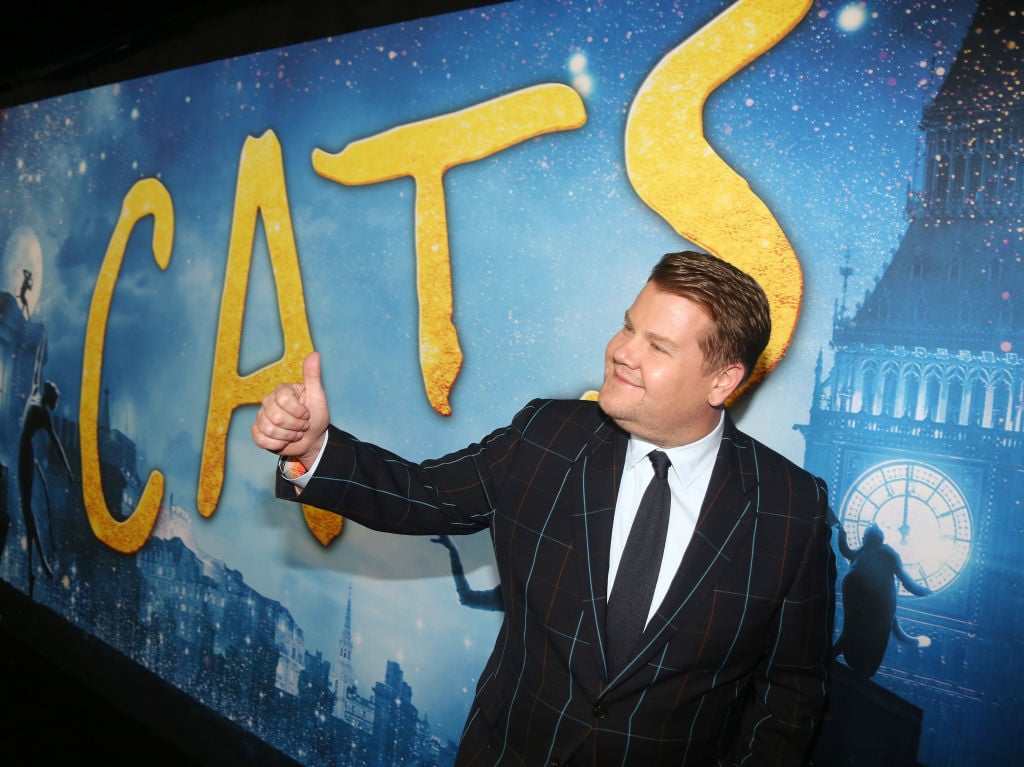 'Cats' already has a built-in devoted fan base
No matter how general audiences responded to Cats, the fact remains the film is based on one of the most successful stage productions of all time. For that reason alone, Hooper's adaptation already has a passionate foundation upon which it can build a developing cult following.
Even among theater aficionados, Cats has long been an oddity. In that respect, the film version is very much in keeping with the reputation of the source material. After all, Webber based the musical off of a collection of strange poems penned by T.S. Eliot. So it seems unreasonable to expect any filmmaker to turn it into a broadly mainstream movie anyway.
Besides, there's a good reason why Cats hasn't been developed into a movie since its stage debut in 1981. On some level, it's one of those properties that is unadaptable, at least in a traditional sense. Perhaps Steven Spielberg was on to something with the animated version he developed in the early 1990s. But we can't imagine that Cats being as delightfully bonkers as this one.
The visual style is both bizarre and, at times, intricately designed
Much has been said about how strange the "digital fur" looks, especially on the more recognizable cast members. There's something inherently disconcerting about seeing these human/cat mutants dancing around and repeating "jellicle" ad nauseam. The character design is trapped between worlds, but leaning into feline anatomy would've only made things worse.
Beyond the baffling character design, Hooper does bring a distinct visual style to the film. The combination of practical sets and CGI backdrops might not look seamless. But it contributes to the otherworldliness of the material. The world of Cats, for better or worse, doesn't look like anything else ever put to film.
Moreover, the live-action elements allow viewers to appreciate the skill and grace of the dancers. Stars Francesca Hayward and Robbie Fairchild come directly from the stage. And with dance such a key element of Cats' legacy, at least Hooper knows this aspect would be lost amid fully CGI characters.
Cult movie audiences are already discovering 'Cats'
For as weird as Cats is, the film is certainly never boring. Between its visual style, the catchy and nonsensical songs, and the drastic tonal shifts, the film is a ton of fun to watch despite its glaring flaws. And it's that kind of party atmosphere that elevates "bad" movies into cult classics. Fans revisit movies such as The Room and Troll 2 because of their pure entertainment value.
Likewise, Cats is bursting with ideas and imagination. They just happen to be largely ill-conceived and strangely executed. Still, Hooper and his team take some gigantic swings and deserve recognition for that. Fans of the Cats musical and indeed Hooper's film will then be heartened at early signs the film is on its way to becoming the cult classic it should be.
Right now, it's early days for Cats' home video release. After all, the film has only recently arrived on Blu-ray and digital release. But Hooper's movie could be the perfect way to kill a couple of hours during self-quarantine. Viewers should just be careful not to get "Skimbleshanks the Railway Cat" stuck in their heads.