'CBS This Morning's Gayle King Gets Honest About Quarantine Weight Gain: 'Make It Stop!'
If there's something we can count on CBS This Morning host Gayle King to be, it's brutally honest. No matter the situation, the morning show personality keeps it real.
She is no different regarding herself and spoke frankly about weight she has gained since the pandemic began in March.
Here's what she had to say.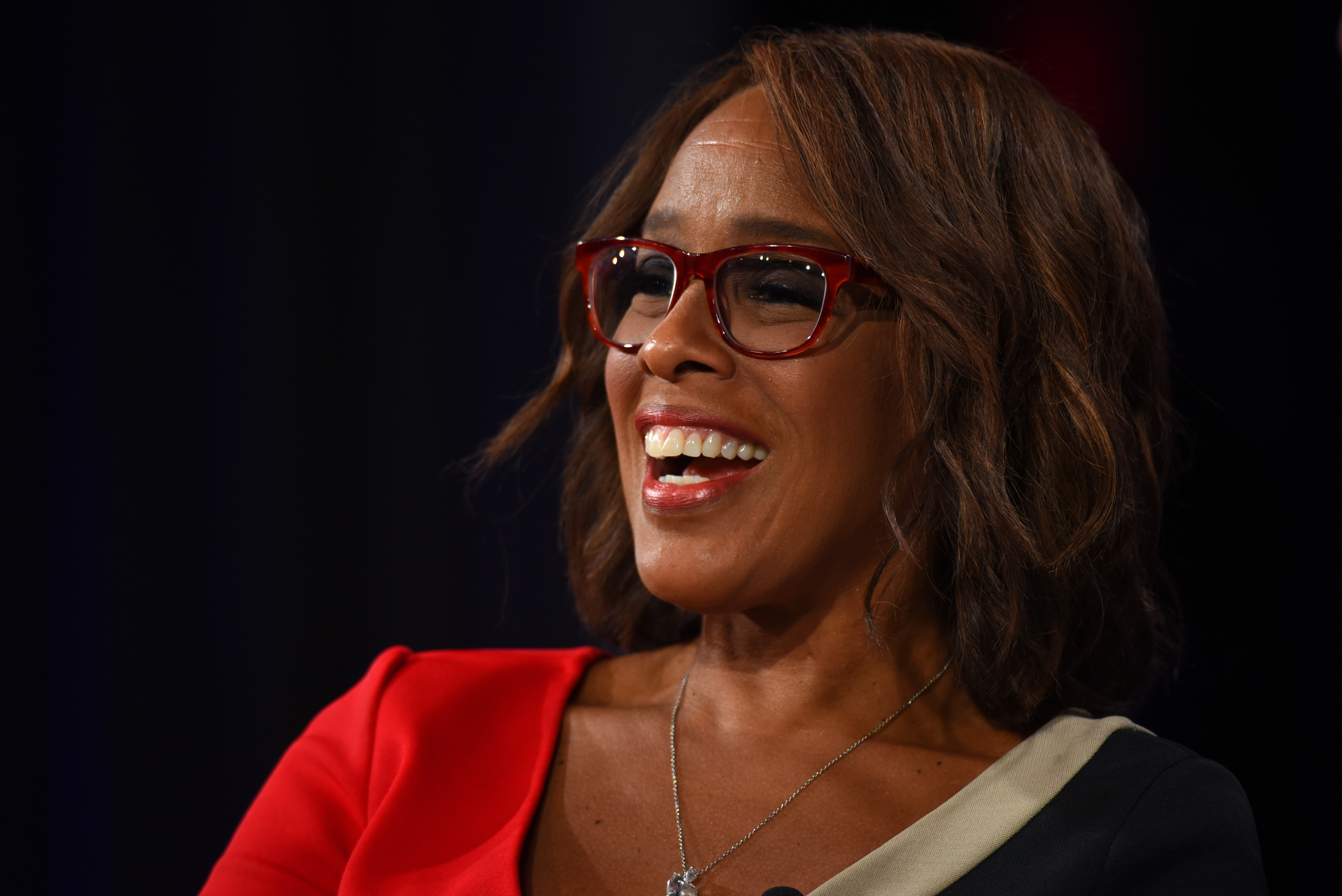 Gayle King has always been honest about the ups and downs of her weight
King's preferred method of weight management appears to be Weight Watchers (WW). The journalist has had success with the plan and goes back and forth on it if she feels her weight is headed in the wrong direction. She lost almost thirty pounds on the program in 2016.
King wrote in 2004 about her eating philosophy in O magazine, for which she serves as editor-at-large.
"Some people don't eat pasta or bread or sweets ever," she wrote. "I love those foods too much. So for the most part, I eat healthy, but if I go to a party or on vacation, I'm going to enjoy it; then I work extra hard to get back to where I was."
King revealed she has gained 13 pounds
The mother of two got very honest recently, sharing that she has gained weight during the pandemic.
In an October Instagram post, King wrote, "CRISIS! The weight struggle is real! fatter than I've been in long time .. & scared to get a pedicure (big sigh) swipe left for the way we were …ideal weight says Dr is 163… not happening anytime soon .. blaming corona quarantine & Halloween candy corns I just bought ! Make it stop!"
RELATED: What 'CBS This Morning's' Gayle King Says About Being Single During Quarantine
The post was accompanied by a photo showing King standing on a scale that read "172.2."
Many reading her sentiment chimed in to let her know they were with her in the struggle.
Watch What Happens Live host Andy Cohen wrote to King, "A. You have pretty feet. B. I'm in the same boat. Can't stop eating ice cream."
And Today coanchor Sheinelle Jones said, "Most relatable post of the day."
Another fan appreciated King's sincerity, saying "Thank you for your honesty and vulnerability-we all can relate and we love your beautiful soul inside and out."
King's best friend had planned a wellness tour for 2020
Gayle King's best friend Oprah Winfrey had planned a 2020 "Vision Tour" with WW (formerly known as Weight Watchers). But as nearly all of 2020, the tour of course was forced to cancel until another time due to COVID-19.
Winfrey, who is a board member and major shareholder with WW, wrote in January in O, "My hope is to make 2020 the year of transformation for you—mind, body and spirit. That's why we're calling the tour Oprah's 2020 Vision: Your Life in Focus."
Winfrey's call to action, written only nine months ago, sounds in our current COVID environment as though it were from another era of parties, RSVPs, and celebration.
"Say goodbye to procrastination, denial, feeling stuck and wishing for a better life. This is going to be a day-long party for everyone, celebrating all that you are—and all that you're meant to be. Let's make it happen in 2020!"