Giada De Laurentiis Celebrates Fall With Spiced Apple Cake: 'Your Kitchen's Going to Smell Delicious'
Fall has arrived, with its rustling autumn leaves, cooler temps, and gorgeous foliage. With it are the unmistakable scents of the season: pumpkin, cranberry, and, of course, apple spice. Here's Food Network host Giada De Laurentiis' perfect offering for this time of year: her Spiced Apple Cake that celebrates the moment.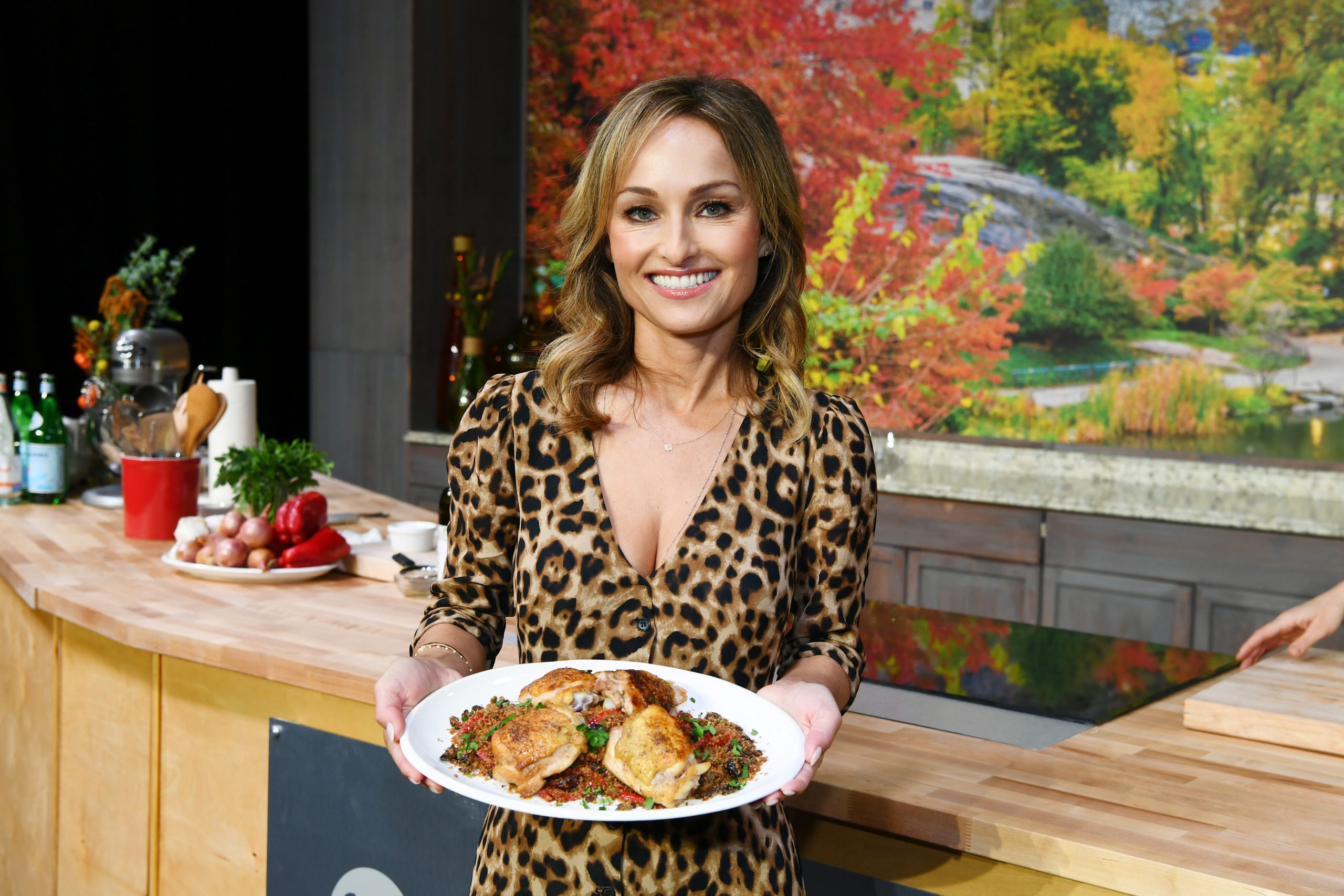 What you'll need for De Laurentiis' Spiced Apple Cake
As the Food Network noted in their Instagram post for this aromatic dessert, "Fall is for cozy sweaters, pumpkin spice lattes, and Giada's Spiced Apple Cake!"
De Laurentiis, in the cable channel's video for the recipe, added, "This is a cake you can make in advance, you can have it as dessert, you can have it with coffee for breakfast, I mean I just think it's great."
You may already have in your pantry nearly everything that's needed to make this cake. For the apples: unsalted butter, granulated sugar, ground cinnamon, and six peeled and chopped Granny Smith apples ("because the Granny Smith apples have a nice, tart flavor to them and they bake better than other apples" ). For the cake: more unsalted butter, granulated sugar, and cinnamon, plus eggs, all-purpose flour, almond flour ("I like the texture almond flour gives; it gives the cake a little bit of depth and flavor"), baking powder, baking soda, salt, buttermilk, and powdered sugar.
De Laurentiis also calls for the use of a hand mixer.
How to put this moist and delicious cake together
Preheat your oven to 350 degrees and grease a 9-by-13-inch baking dish. In a bowl, toss the apples, sugar, and cinnamon together ("kind of like you would for apple pie") and then set the mixture to the side.
To make what De Laurentiis calls "an indulgent, spiced apple cake" (full instructions and quantities can be found here), mix the butter and sugar with the mixer until "it's light and fluffy." The eggs are combined into the mixture one at a time, followed by the flours, cinnamon, baking powder, baking soda, salt, and buttermilk ("so you get that nice tanginess in your cake").
The Giada at Home host cautions to try to use your ingredients for baking "at room temperature: everything blends really well together and you get a nice consistency in the cake." She also says not to overmix the ingredients, noting to mix just until combined, and then fold it all together with a rubber spatula.
In the bottom of the greased pan, arrange half of the prepared apples so they are flat. Then, top with the batter, spreading it out. The rest of the apples are laid out on top ("this is where you get to kind of play"). Bake for an hour and after it's thoroughly cooled, sprinkle the cake with powdered sugar before serving.
"Your kitchen's going to smell delicious," De Laurentiis promises.
De Laurentiis' Spiced Apple Cake is a smile-bringer
Reviewers gave the cake lots of thumbs up, praising the cake's just-sweet-enough flavor and autumnal scent.
"I like that the apples are on top and bottom. It makes the cake look festive and the flavor of the apples really comes through. The cake itself is very moist. The smells will tell you when it's done, delish!," said one home cook.
Another reviewer added, "I loved this apple cake, everybody at home enjoyed it with a scoop of vanilla ice cream and coffee. Amazing."
A few reviewers did note that the recipe was even more perfect with a double dose of cinnamon and even some nutmeg.
Whether you add that extra dash of cinnamon or a scoop of vanilla ice cream, enjoy De Laurentiis' dessert celebrating the warmth and aroma of the new season.
RELATED: Giada De Laurentiis Confessed She Never Wanted to be Known as the 'Sexy Cook'