'Celebrity Big Brother 3': Why Carson Kressley Didn't Diss Todrick Hall in the Finale
The Celebrity Big Brother 3 finale showed multiple jurors not holding back on Todrick Hall. Carson Kressley revealed why he didn't join them even though he was tricked by the choreographer. 
[Spoiler: Spoilers ahead for Celebrity Big Brother 3 finale.]
Carson Kressley joked when voting on 'Celebrity Big Brother 3'
RELATED: 'Celebrity Big Brother 3': Julie Chen Moonves Thinks Miesha Tate 'Deserves' to Win
The jurors of Celebrity Big Brother 3 were free to go home after their evictions. That means they had access to social media, the show, and live feeds. Many of them turned on Hall once they learned more about personal comments he made about them, and how he played the game.
In the finale, they got their revenge by throwing some comments his way while voting for Miesha Tate. But Kressley had a completely different tone.
"Now where did I put my keys?" he asked, then looked at Julie Chen Moonves.
"Don't mess with me, Carson," Moonves told him.
"OK, I won't," he said. "I won't. I'll make it quick. You guys both look spectacular. You both played an incredible game, and I'm gonna go with the person who I thought worked it just a little bit harder. Where's my lip balm?"
Carson Kressley reveals why he didn't diss Todrick Hall in the finale
RELATED: 'Celebrity Big Brother 3': Carson Kressley Apologizes for Betraying Shanna Moakler
Multiple jurors used their own time to really speak their mind to the final two by calling out Hall. Kressley explained why he took a different route to Us Weekly.
"Well, I thought we weren't supposed to really give it away!" he said. "You know, like, we were supposed to put the key in and say, 'I'm choosing this person because of X, Y, and Z.' And there were some reads that I thought were very pointed and I was like, 'Guys, you're giving it away!'"
"I can only speak for myself and I just wanted to keep it classy and I wasn't very articulate, but what I meant to say was, 'I have to vote for the person who I think worked the hardest and with more integrity,'" Kressley said.
Carson Kressley knew Todrick Hall before the season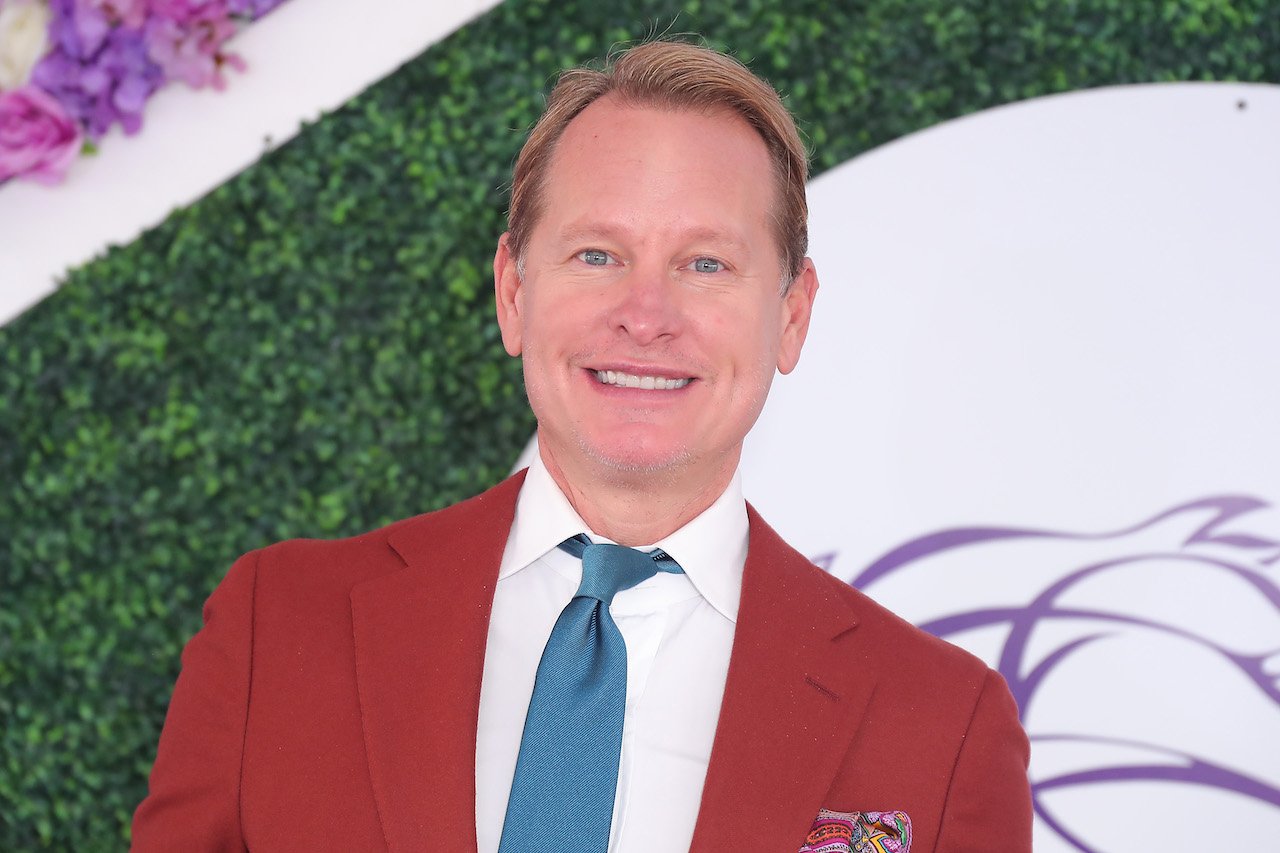 RELATED: 'Celebrity Big Brother 3': Who Won America's Favorite Player?
Kressley met multiple houseguests before the season started. That included Hall since they both worked on RuPaul's Drag Race.
This could have been an advantage for them, but it only made things more complicated. Kressley worked with Cynthia Bailey. Hall worked with Tate. He then tricked Kressley into getting rid of his own ally instead of Tate. It's hard to say if Kressley would have fallen for the move if he didn't already know Hall, or was more familiar with the game of Big Brother.
In the end, it looks like Kressley isn't taking anything too personally from the game. He wanted to end the season on a more positive note.