The 'Celebrity Big Brother 3' Jury Dragged Todrick Hall While Voting
Celebrity Big Brother 3 houseguests learned after their eviction that not everyone was playing the same way. But they got the last laugh on finale night and had a lot to say to Todrick Hall while they voted.
[Spoiler: Spoilers ahead for Celebrity Big Brother 3 finale, including who won.]
Todrick Hall's 'Big Brother' final speech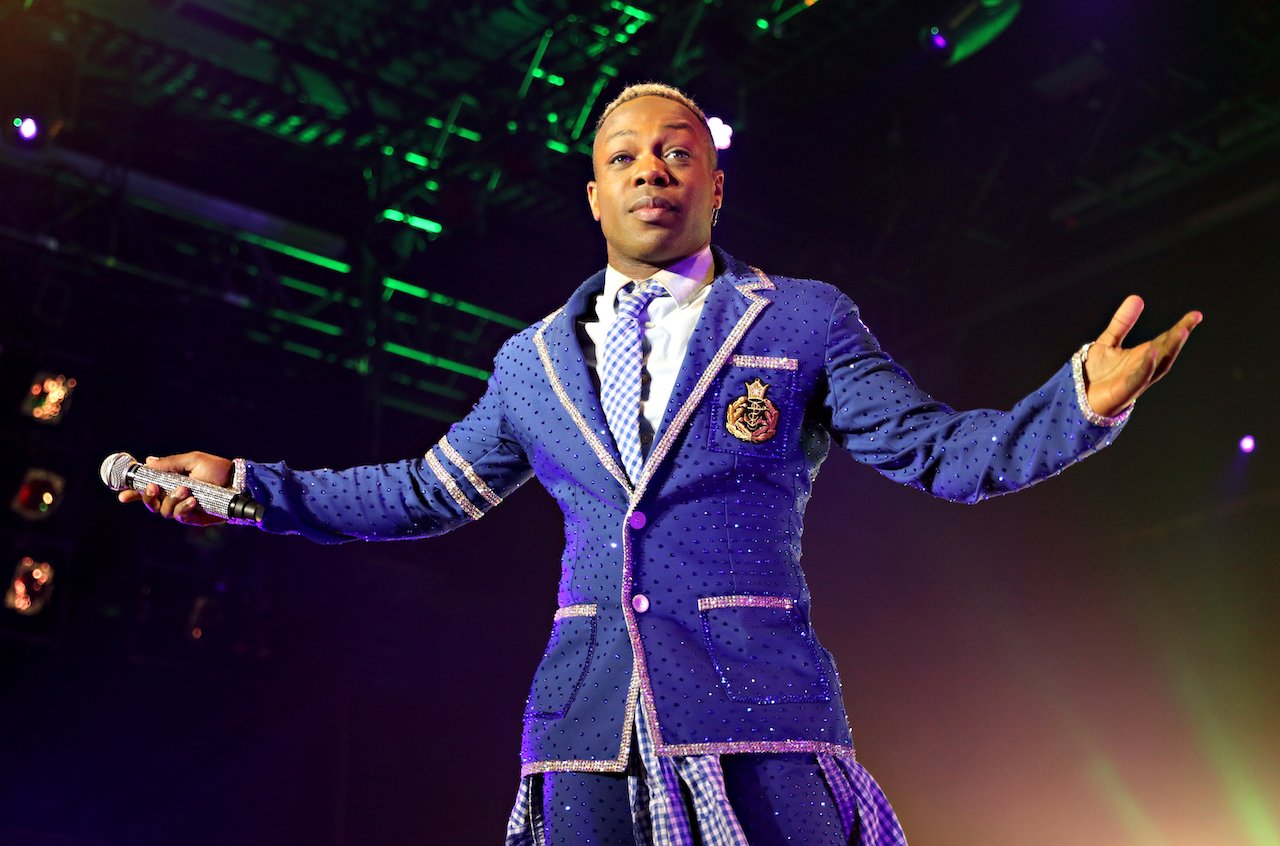 RELATED: 'Celebrity Big Brother 3': Julie Chen Moonves Thinks Miesha Tate 'Deserves' to Win
Hall opened his speech to the jury with, "I came in here with a game plan. Todrick lay low and fly under the radar! That did not happen. I was a huge threat from week 1. I had blood on my hands every single week even when I wasn't the HOH. I was hand picking targets and basically helping be a part of every single eviction this entire season."
"I was inspired to play this game when I saw The Cookout come on here and for the first time in this show's 23-year history they were able to secure the first African American winner," he continued. "But when I came in here I was like 'Todrick, I don't wanna win this game because I'm Black I don't want to win this game because I'm gay. I wanna win this game because I love this game.' I know it like the back of my hand and I know how this game is won."
He pointed out competitions aren't the only way to win this game. The dancer said he had a well-rounded game and never touched the block.
The 'Celebrity Big Brother 3' jury dragged him while voting
RELATED: 'Celebrity Big Brother 3': Why Todd Bridges Refuses to Vote for Todrick Hall After Rooting for Him
Multiple jury members didn't look convinced when Hall gave his speech. Todd Bridges went as far as rolling his eyes. But the celebrities finally got to speak their minds as they voted.
"One of your favorite movies is Wizard of Oz, but you forgotten that we can see behind the curtain. So I'm going to choose the lesser of two evils," Teddi Mellencamp said in reference to Hall.
"Congratulations, guys. Came into this house to try to leave with integrity so this is for my son who'd had me do it no other way," Chris Kirkpatrick said. "Congratulations." This is in reference to Hall previously saying his son would be embarrassed by how he was playing.
"The one thing this vote ensures is that I will not ever have to hear your voice again," Shanna Moakler said.
"Everything was great up until I saw the live feeds and I just think that God bless you guys, and I hope you realize that playing this game and winning is definitely doing it a good way and not talking bad about people who are already gone," Bridges said.
Cynthia Bailey, Carson Kressley, Lamar Odom, and Mirai Nagasu didn't throw shade as they voted. Chris Kattan didn't vote since he left the game early.
Who won 'Celebrity Big Brother 3'?
RELATED: 'Celebrity Big Brother 3': Lamar Odom Addresses That Shady Instagram Post About Todrick Hall
In the end, Miesha Tate won with the 7-1 jury vote. This isn't surprising since she won four Head of Household competitions and two Power of Veto competitions.
That means she's taking home $250,000 and Hall is taking $50,000 home as the runner-up. Tate told Moonves that the Big Brother house is harder than going into the octagon because it feels like it's never-ending and full of emotional rollercoasters.