'Celebrity Big Brother 3': Lamar Odom Addresses That Shady Instagram Post About Todrick Hall
Lamar Odom wasn't afraid to speak his mind in the Big Brother house. So Celebrity Big Brother 3 fans probably weren't surprised to find a shady post on his page about Todrick Hall. Odom addressed it and how he really feels about the competitive dancer.
[SPOILER ALERT: Spoilers ahead for Celebrity Big Brother 3 Episode 14, including who went home.]
Lamar Odom and Todrick Hall were against each other on 'Celebrity Big Brother 3'
RELATED: 'Celebrity Big Brother': Lamar Odom Discovered How the Winner Is Determined: 'That's Corny!'
Many people expected Odom to dominate in competitions. Instead, he didn't win any, and his success mostly came from his social game.
He worked with Todd Bridges this season. That meant he was mostly working against Todrick Hall, who was partnered with Miesha Tate.
There were times things got tense and awkward between Odom and Hall. In the end, Hall had to break a tie, and he decided to evict Odom. 
Odom addresses that shady Instagram post about Todrick Hall
RELATED: Why Chris Kattan Left' Celebrity Big Brother' Season 3
On Feb. 21, someone posted on the basketball player's Instagram account. The post read, "You should have played chess not checkers Todrick." 
The caption read, "So I was booted off of @bigbrothercbs by my fake friend Todrick He should have been a bit more strategic as he must have forgotten I get a jury vote for the winner ! I still need you all to vote me for FAN FAVORITE Text : LAMAR to 21523 from your mobile device! Tell a friend to tell a friend and if I win I will do another CASH APP GIVEAWAY."
Metta World Peace from Celebrity Big Brother 1 responded with multiple praise hand emojis. Lolo Jones from Celebrity Big Brother 2 commented, "LAMAR WAS THE LIVE FEED KING."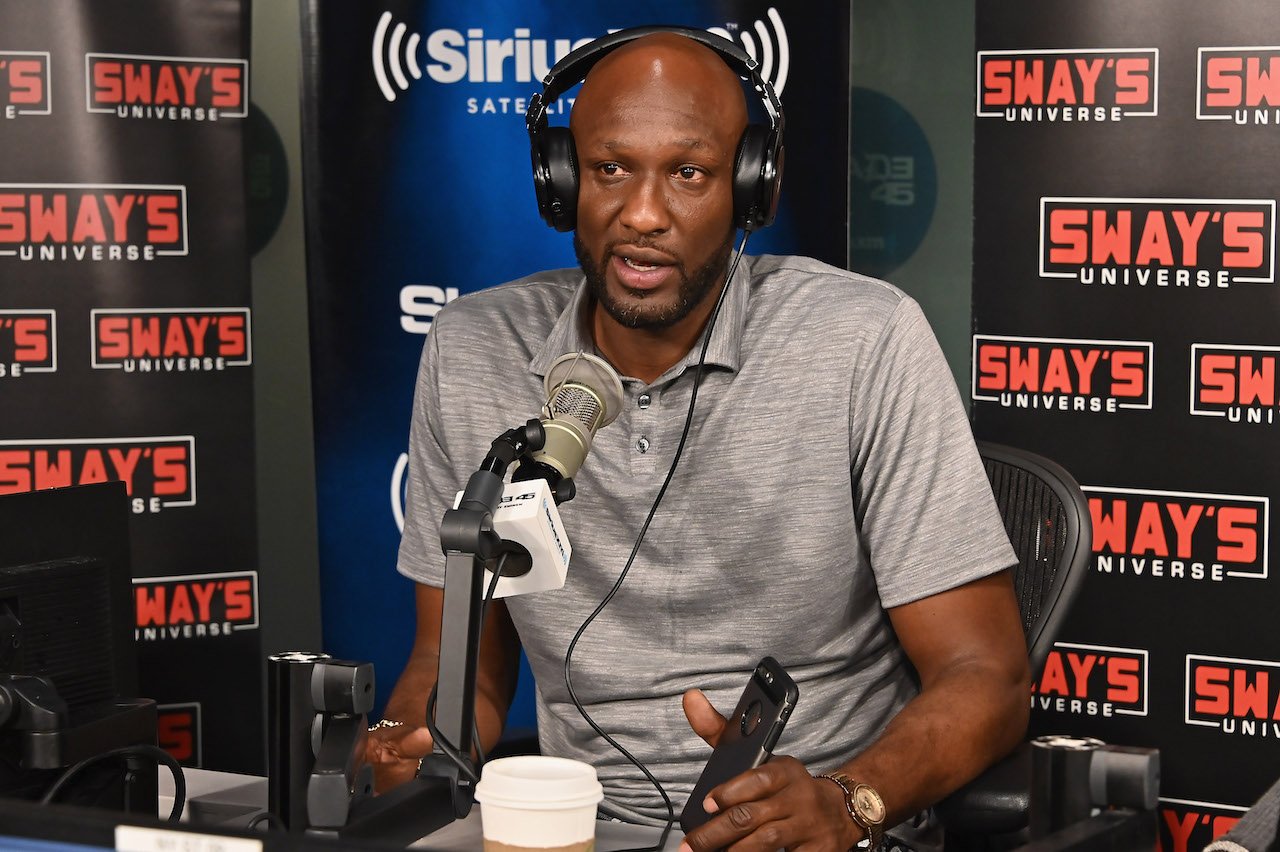 RELATED: 'Celebrity Big Brother 3': Why Todd Bridges Refuses to Vote for Todrick Hall After Rooting for Him
Odom talked about his eviction and fellow houseguests with Parade. He addressed that Instagram post that made him sound mad at Hall.
"I have to get on my managers for that," Odom said. "I don't even control my Instagram, for more than one reason. Instagram for a young man can be dangerous. It's eye candy that can help you want to judge people and lust after people you don't even know. So, all my friends have to excuse me for that."
He then answered whether he agreed that Hall made a mistake evicting him. "There's some truth to that post," Odom said. "I hear Todrick's taking a little hit from social media and some fans of the show out there. It's hard because I know that was not his intention. I can see why some fans thought he might have come off as a little vain or self-centered. And I wish he would have just chosen a better way to play and live in that house. I don't think he really meant it."
It sounds like Odom doesn't take anything personally. Fans will have to wait to see how Odom will vote in the finale.