'Celebrity Big Brother 3': Miesha Tate Was 'Taken Aback' by the Jurors on Finale Night
​​Celebrity Big Brother 3 ended with a dramatic voting segment. Miesha Tate talked about being surprised by the jurors and more.
​​[Spoiler: Spoilers ahead for Celebrity Big Brother 3 finale, including who won.]
The jurors slammed Todrick Hall on 'Celebrity Big Brother 3'
RELATED: 'Celebrity Big Brother 3': Julie Chen Moonves Thinks Miesha Tate 'Deserves' to Win
The finale started with Tate winning the last Head of Household (HOH) competition. She unsurprisingly decided to take Hall to the final two and evicted Cynthia Bailey.
Hall and Tate gave their speeches to the jurors, but it was obvious one of them was getting a negative reaction. Todd Bridges rolled his eyes during the choreographer's speech.
Then when the jurors voted, some of them referred to Hall. "One of your favorite movies is Wizard of Oz, but you forgotten that we can see behind the curtain. So I'm going to choose the lesser of two evils," Teddi Mellencamp said.
"Congratulations, guys. Came into this house to try to leave with integrity, so this is for my son, who'd had me do it no other way. Congratulations," Chris Kirkpatrick said. 
RELATED: 'Celebrity Big Brother 3': Lamar Odom Addresses That Shady Instagram Post About Todrick Hall
"The one thing this vote ensures is that I will not ever have to hear your voice again," Shanna Moakler added.
Bridges also mentioned that they talked badly about people on the live feeds who were no longer in the house as he voted.
In the end, Tate won with a vote of 7-1. That means she'll be $250,000 richer, and Hall gets $50,000 for being runner-up. Bailey was the only one to vote for Hall, and she was never exposed to the live feeds since she was third place.
Miesha Tate was surprised by the angry jurors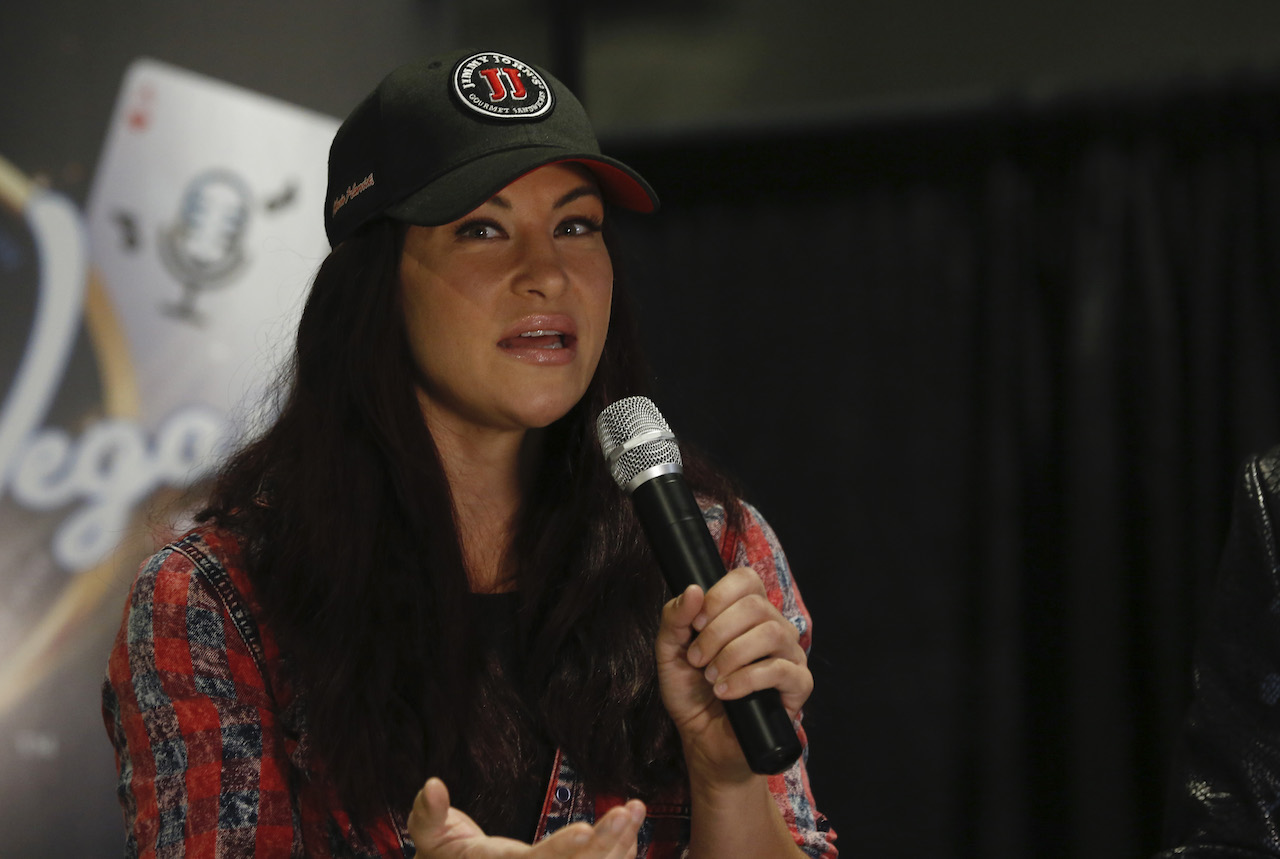 RELATED: 'Celebrity Big Brother 3': Julie Chen Moonves Hopes Todrick Hall Reflects After the Season
Tate looked surprised by the night's events on the show. But now she's able to talk about what she was thinking at the moment with Parade. 
"I was very taken aback," she admitted. "And I'll be honest, the mother in me came out. I was just worried. I was like, 'What is going on right now?' I must have looked like a deer in headlights. Because I'm taking this all in, and I just won Celebrity Big Brother."
"But I'm concerned for my friend," she continued. "I don't understand what's going on. I haven't seen any of this. I've been in the dark for 30 days, literally and figuratively."
She then said she was emotional seeing her family on the screen that night. The fighter also claimed she expected the votes to come down more split between her and Hall, but in the end, she got all but one vote.