'Celebrity Big Brother 3' Spoilers: 1 Houseguest Reportedly Went to a Hotel
[SPOILER ALERT: This article contains spoilers from 'Celebrity Big Brother 3', including the Week 1 Power of Veto winner.]
Before the Live Feeds for Celebrity Big Brother 3 became available, Chris Kirkpatrick reportedly briefly exited the house and spent time at a hotel before returning. His short leave could explain why the Live Feeds were delayed for a day.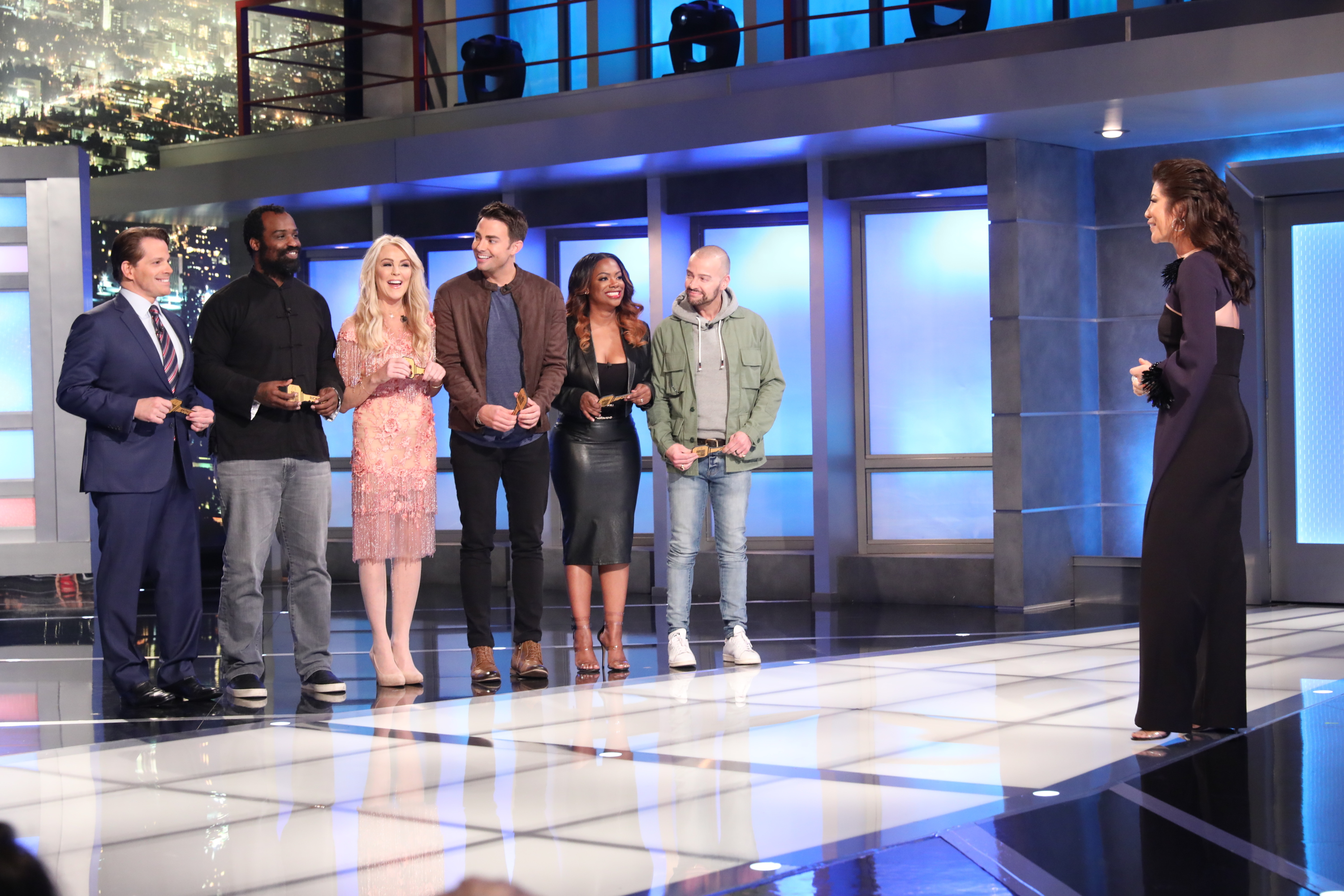 Chris Kirkpatrick reportedly went to a hotel during the beginning of 'Celebrity Big Brother 3'; some think due to an argument with Mirai Nagasu
According to multiple spoiler accounts, *NSYNC singer Chris Kirkpatrick left the house and went to a hotel before returning.
It isn't clear why he briefly exited the house, but spoiler and insider accounts have reported he might have produced a false positive COVID-19 test.
Others have claimed Olympic figure skater Mirai and the singer got into an argument that resulted in production intervening and Chris leaving the BB house to spend time cooling off at a hotel. A few spoiler accounts have reported the former boy band member got upset by Mirai referring to him as lead vocalist Justin Timberlake's "backup dancer."
While some have reported the argument happened, others don't think it related to his brief leave. The following day, the pop singer revealed he spent time at a hotel but said he couldn't discuss the situation due to the Live Feeds.
Other arguments apparently happened involving Teddi Mellencamp
Another popular spoiler account claimed additional heated exchanges occurred before the Live Feeds became available that included former Real Housewives star Teddi Mellencamp.
NBA champ Lamar Odom and actor Todd Bridges reportedly confronted her over how she treats them, leading to an argument. Additionally, the reality star eventually realized that Formation ally Todrick Hall promised loyalty to several other people and exposed him.
It resulted in the end of the first major alliance, Formation, that included Teddi, Todrick, Mirai, television personality Carson Kressley, former Atlanta Housewife Cynthia Bailey, and pageant queen Shanna Moakler.
When the Live Feeds became available after the Thursday, Feb. 3 episode, it showed a conversation between Todrick and Teddi in which he admitted he would likely vote to evict her. He also seemingly turned on Carson as he told current Head of Household Miesha Tate that he would rather work with her as the Queer Eye star has "like 18" alliances.
Teddi seems the clear first boot of 'Celebrity Big Brother 3'
Miesha decided early on that she wanted to work with Todrick as she solidified a deal with him during the first HOH competition. She then identified Teddi as the biggest threat to her game and put a backdoor plan into motion.
After materializing alliances with others she considered athletic – Lamar and Todrick before adding in Chris Kirkpatrick – the HOH asked Mirai to nominate her as a pawn.
Privy to the actual plan, the Olympic figure skater tipped off Teddi, annoying Todrick, who thought she shouldn't have said anything. Therefore, Todrick told Miesha, and she and Teddi agreed to a deal. With Mirai as her new target, the UFC fighter asked Carson to fill in as the pawn.
She nominated the two, and then Carson won the Power of Veto, ultimately removing himself from the block. Miesha took the opportunity to backdoor Teddi like she initially wanted. Although her ally Chris wants Mirai gone, Teddi will probably become the first boot of the season. Celebrity Big Brother 3 airs on CBS.