'Celebrity Big Brother' Host Julie Chen Moonves Gives Update on Season 4: 'You Never Know'
As Celebrity Big Brother 3 comes to an end, CBS hasn't renewed the spinoff for another season yet. Host Julie Chen Moonves recently gave an update about season 4, admitting she isn't sure "next year it'll happen."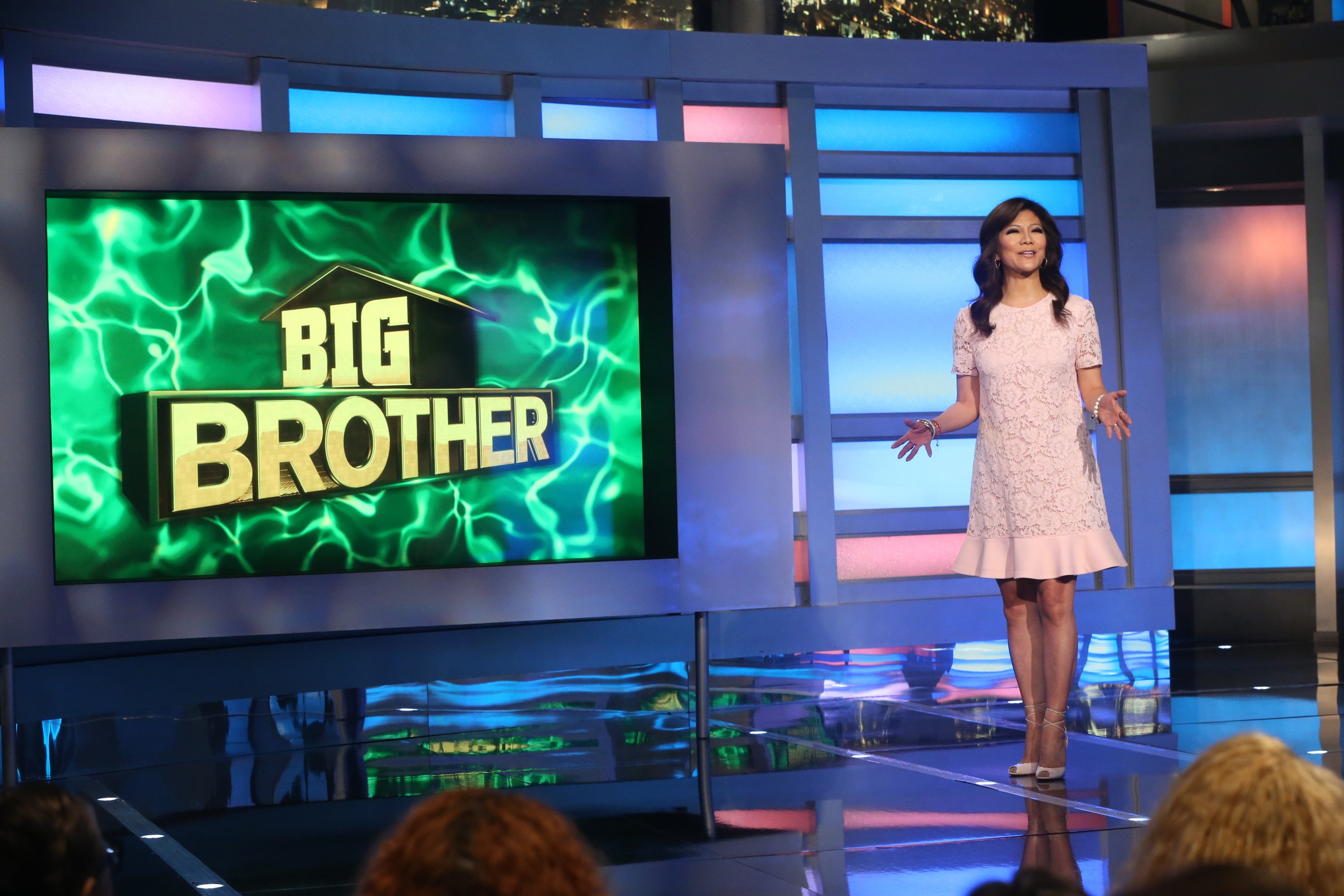 Julie Chen Moonves on 'Celebrity Big Brother' Season 4
Shortly before the season 3 finale aired, Julie Chen Moonves spoke with US Weekly about the star-studded spinoff.
When asked if the host wanted the show to return after not airing for a couple of years, she noted she doesn't want to "saturate the market," even though she enjoyed the series.
RELATED: Julie Chen Moonves Reveals Why 'Celebrity Big Brother 3' Won't Return in Early 2021
"Every four years feels a little bit long to me because it was originally designed to only be counter-programming to the Winter Olympics on another network," she explained.
The host also pointed out that four years "is a little long to wait" but isn't sure when it will return. "I don't think next year it'll happen," she admitted. "But you never know. Expect the unexpected."
'Celebrity Big Brother' took a two-year hiatus before coming back for season 3
In January 2019, Celebrity Big Brother 2, one year after the first season, premiered with 11 houseguests facing off for the title.
After 29 days in the house, former NFL running back Ricky Williams and television personality Tamar Braxton were the finalists, making history as the first Black players to sit in the final two chairs. Braxton unanimously won, becoming the first Black winner and unanimous victory since 2008's Big Brother 10.
Following CCBUS2, CBS didn't announce the third season, causing many viewers to believe the network canceled the spinoff. However, Moonves claimed she wanted Celebrity Big Brother to return in 2021 during a Dec. 2020 interview with BB21's Nicole Anthony, citing the COVID-19 pandemic as an opportune time to cast for season 3 as celebrities aren't traveling or touring.
Despite her and other producers "pushing" for it, she noted CBS didn't want to greenlight it at the time. In Sept. 2021, two years after CBBUS2 premiered, the network announced it would return with its third season. 
Todrick Hall, Miesha Tate, or Cynthia Bailey will win 'Celebrity Big Brother 3'
The season kicked off with a Head of Household competition that UFC fighter Miesha Tate won. She then targeted television personality Teddi Mellencamp, considering her the biggest competition in the house. Mirai Nagasu followed her out of the door, unable to make a strong alliance.
After asking his houseguests to vote him out, comedian Chris Kattan decided to quit as he had difficulty in the house. Due to his self-eviction, Kattan won't return to the finale to vote for the winner, forfeiting it to the fans. Realizing the odds were stacked against him, Chris Kirkpatrick sacrificed his game to give his allies a chance against power duo Todrick Hall and Miesha Tate.
However, a clever play by them turned Carson Kressley against his ally Shanna Moakler, convincing him to backdoor her, ultimately resulting in his eviction next. During the Double Eviction, Todrick and Miesha won, protecting themselves, and they eliminated Todd Bridges, who proved he could beat them in competitions, as well as Lamar Odom.
Former Housewife Cynthia Bailey joins the duo in the finale. Moonves noted she's "rooting" for Miesha during the interview as she believes the UFC fighter deserves it. "If she doesn't win it, I think that would be an injustice to her," she added. Celebrity Big Brother 3 finale airs on Feb. 23 on CBS.
RELATED: Why Chris Kattan Left 'Celebrity Big Brother' Season 3