'Celebrity Big Brother': Lamar Odom Discovered How the Winner Is Determined: 'That's Corny!'
'Celebrity Big Brother' houseguest Lamar Odom discovered how the winner is determined in hilarious Live Feed moment.
Former NBA player Lamar Odom previously earned two championships with the Los Angeles Lakers but seemingly hasn't figured out exactly how Big Brother works. In a hilarious moment caught on the Live Feed, the other houseguests attempted to explain how the winner is determined.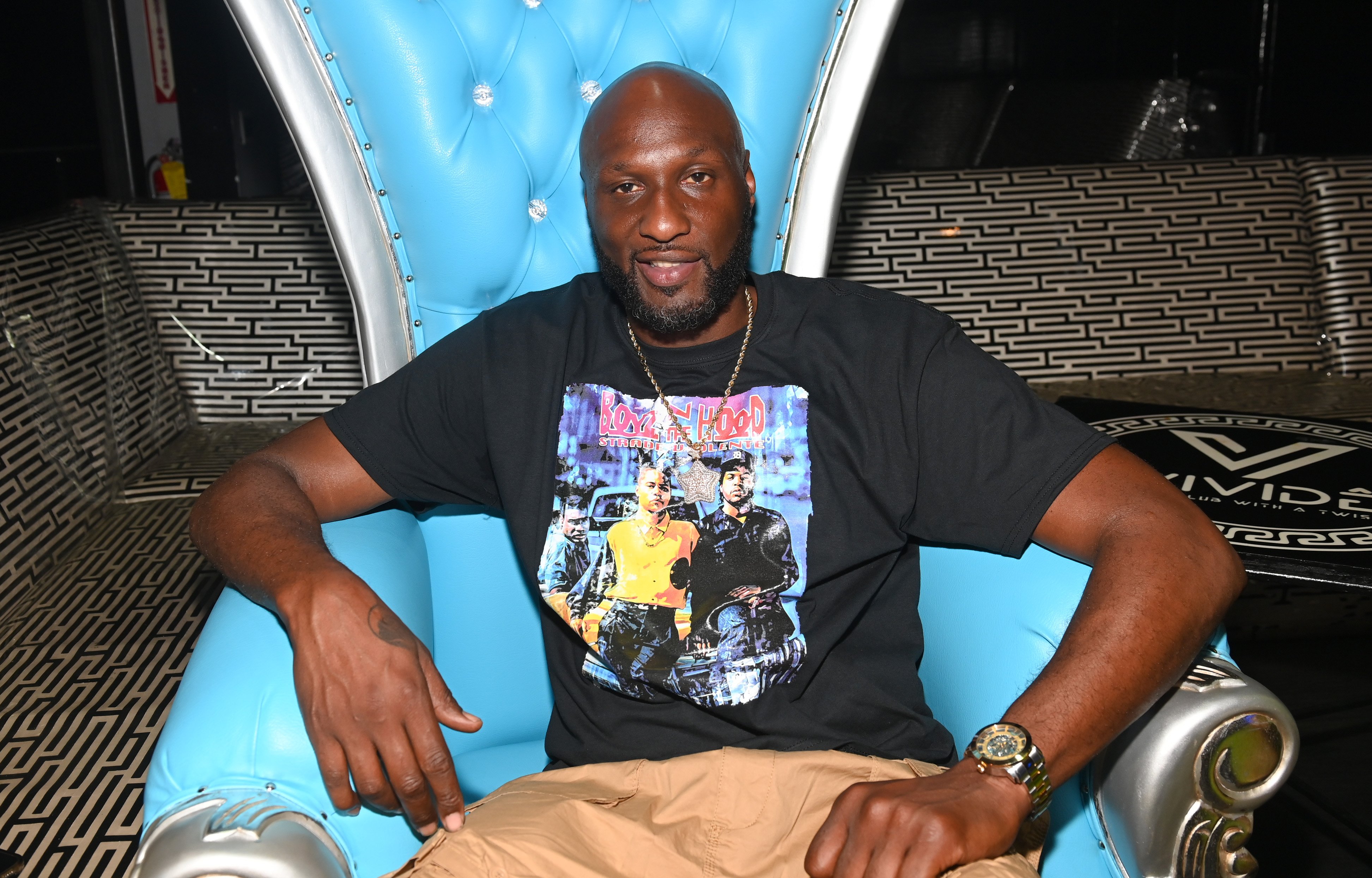 Lamar Odom learned how the winner is determined in a hilarious 'Celebrity Big Brother 3' Live Feed moment
After the houseguests faced off in the Head of Household competition, a few chatted before getting ready for bed.
Speaking to Carson Kressley, Cynthia Bailey, and Shanna Moakler, former NBA champ Lamar Odom wondered how the winner of the competition is determined. Carson explained the evicted contestants returned to vote for the champion, confusing Lamar, who thought it came down to a game.
"That's corny!" He declared. Therefore, the Queer Eye star advised Lamar to "be nice" when playing. "Hell no," the former Lakers star said, noting he didn't think that's how it should work. "No way losers should decide if I win." Shanna attempted to explain it more by comparing it to how the winner of Survivor is determined.
Lamar still didn't get it, claiming he felt that logic gave way to allowing an evicted contestant to win because they're already "the favorite amongst each other."
He is currently well-positioned in the house
During Week 1, then-HOH Miesha Tate approached Lamar with an athlete's alliance to protect each other.
It initially only included the two and Todrick Hall, but she has since included Chris Kirkpatrick and Shanna. Additionally, the former pro basketball player seemingly has an unsolidified alliance with Todd Bridges, possibly a secret final two.
It currently seems that he doesn't have any loyalties to Mirai Nagasu, Chris Kattan, Carson, and Cynthia.
Despite his nearly 7-foot frame, Lamar isn't a target on anyone's list, including those he isn't outwardly aligned with and one of the most liked in the house. Therefore, it's possible the Khloé and Lamar star may go far in the competition.
Teddi Mellencamp was the first evicted from 'Celebrity Big Brother 3'
Miesha became the season's first HOH and quickly solidified her alliance with Lamar and Todrick. She also settled on Teddi Mellencamp as her target, considering the former Real Housewives star her biggest threat.
After bringing Chris Kirkpatrick into her group, she decided to invite Mirai as well and clued her in on her plan to blindside Teddi. However, as the Olympic figure skater and television personality were aligned through Formation, Mirai warned Teddi, a move that annoyed Todrick.
Therefore, he exposed her to Miesha, who then decided to target the 28-year-old. She nominated the former Dancing with the Stars contestant alongside Carson, who saved himself with the Power of Veto. His win gave way to her original backdoor plan, and she executed it, blindsiding Teddi as they had a deal.
Shortly before the famous faces voted someone out, the Gala Gift twist saved an unexpecting Mirai as Todd, who ended up with the bag, opted to take her spot over Teddi's. In a close 5-3 vote, the former Housewife became the first evicted. Celebrity Big Brother airs on CBS.