'Celebrity Big Brother' Season 3: Who Was Eliminated in Episode 7?
'Celebrity Big Brother 3' Episode 7 featured the third elimination. Who was evicted?
[SPOILER ALERT: Spoilers ahead for the eliminated houseguest from Celebrity Big Brother Episode 7.]
Another Celebrity Big Brother player was eliminated from season 3, following Mirai Nagasu out the door. Who was evicted during episode 7?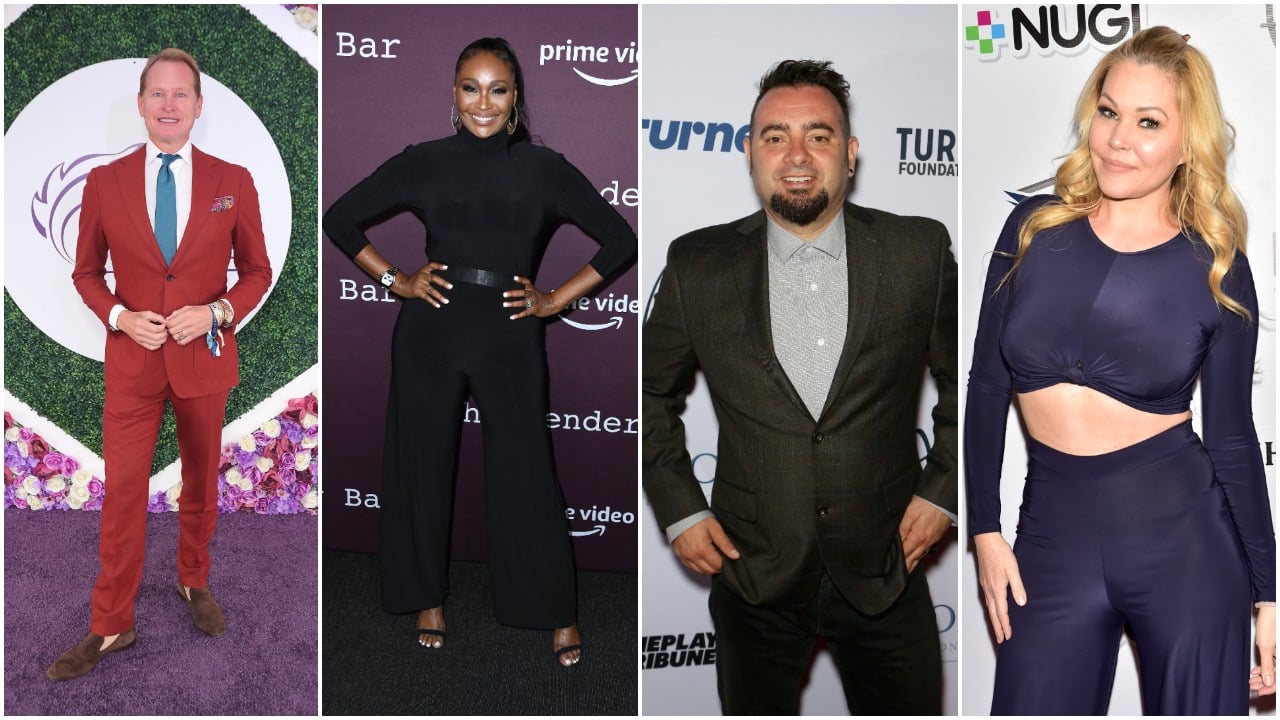 Chris Kattan quit 'Celebrity Big Brother' Season 3
On Thursday, Feb. 9, after the houseguests faced off for the Power of Veto, Live Feed viewers noticed comedian Chris Kattan's absence.
As the night progressed, multiple houseguests confirmed his exit in their conversations as television personality Carson Kressley pointed out he left his "serum."
UFC fighter Miesha Tate also asked about a "protocol" to follow since they've "lost someone" and wondered what Kattan's exit meant for upcoming Double Evictions.
Celebrity Big Brother 3 Episode 7, which aired the following day, showed the comedian deciding to leave after telling Chris Kirkpatrick he wanted to go home. Kattan left a video message for the other houseguests and promised to visit many of them, but he didn't explain his decision.
Chris Kirkpatrick was eliminated during 'Celebrity Big Brother 3' Episode 7
CBBUS3 Episode 6 featured Miesha winning her second Head of Household competition of the season. She decided to nominate duo Cynthia Bailey and Carson, with the latter as her target due to his strong physical and social game.
Carson promised to use the Veto on his block mate and closest ally if he won as he thought she would have a better chance. Additionally, he wanted her and Shanna Moakler to align with Miesha, considering it their only option for survival.
Shanna won the Veto and used it to save Carson, noting she needed him for his prowess in competitions. The move blindsided the HOH, and she retaliated by nominating Shanna's closest ally, Chris Kirkpatrick. Previously aligned with the *NSYNC singer, Miesha felt she couldn't trust him anymore.
Actor Todd Bridges initially planned to cast a vote to save him because Cynthia previously voted for him when he sat on the block next to Teddi Mellencamp. A blowup between the two all but solidified his choice, but he ended up voting alongside the other four to unanimously eliminate Kirkpatrick.
Kirkpatrick follows Mirai Nagasu and Teddi Mellencamp out of the door
When the former band member was evicted, he was the outgoing HOH. During Kirkpatrick's reign, he targeted Olympic figure skater Mirai Nagasu, who he considered a possible physical threat, and she didn't have many solid connections following the Formation fallout.
Even though Miesha and Todrick wanted to keep her around, Kirkpatrick didn't waver, and the houseguests ultimately followed his plan. Regardless of Kattan's eviction speech, in which he asked the others to evict him over Mirai, knowing how much his friend wanted to compete in the game, the famous players kept the comedian and unanimously sent the figure skater packing.
She followed Teddi Mellencamp, out of the door, who became the first boot despite her many attempts to continue competing. Following Kirkpatrick's elimination, the house is divided with Miesha, Todrick, and Todd on one side and Shanna, Carson, and Cynthia on the other.
While former NBA champ Lamar Odom is a part of Miesha's Athlete's alliance, he has claimed he considers Miesha the biggest physical threat and would nominate her if he won HOH. However, it's unclear where he truly stands. Celebrity Big Brother airs on CBS.