'Celebrity Big Brother': Tiffany 'New York' Pollard Said Rihanna Asks if She's Going to Compete
Tiffany 'New York' Pollard said Rihanna asks her if she's going to compete in upcoming season of 'Celebrity Big Brother.'
Reality television personality Tiffany Pollard has become a viral sensation due to her unforgettable moments that led to memes. Her popularity landed her a spot in Celebrity Big Brother (UK), and fans, including singer Rihanna, have requested she join the American series.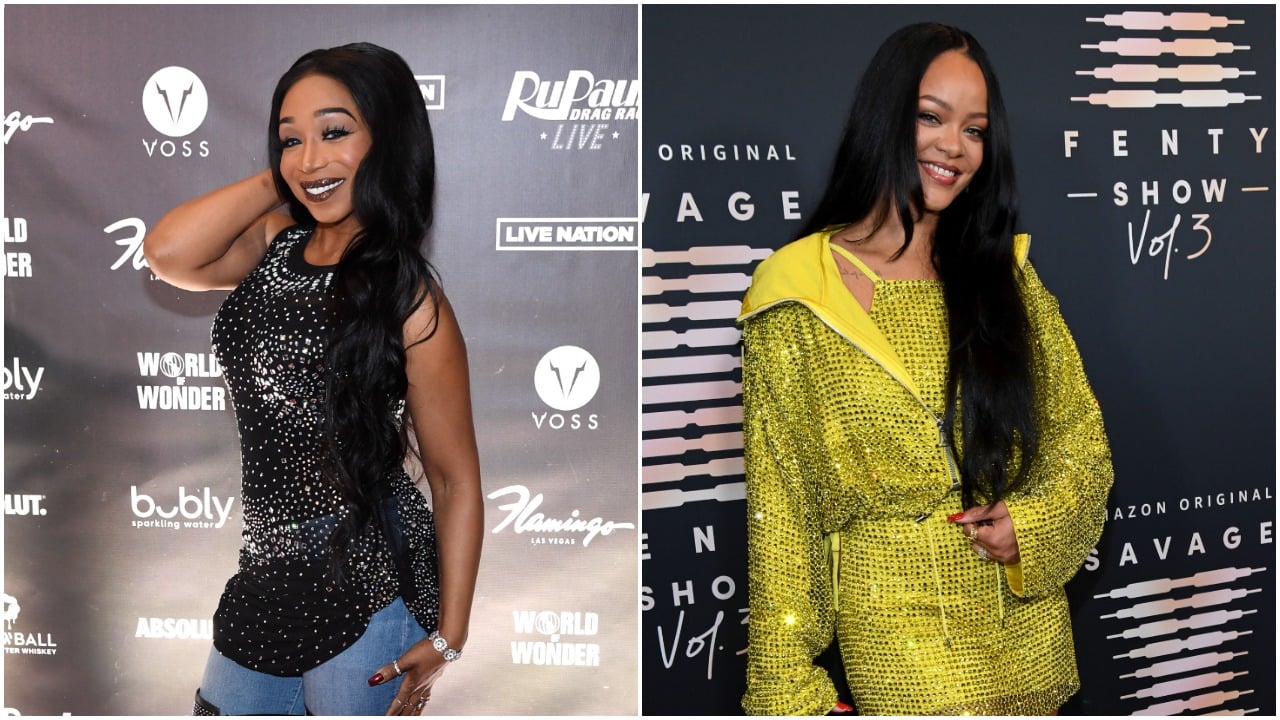 Tiffany Pollard says Rihanna wants her on 'Celebrity Big Brother'
Following Tiffany Pollard's 2016 appearance on Celebrity Big Brother 17 (UK), many fans have wanted her to compete on the US version.
The popular reality star addressed the several viewers calling for her to join the cast in an interview with Pop Culture. Pollard called the requests "an ongoing annual thing." She claimed people constantly ask her about it, including singer Rihanna. The pop star is a fan of the show who also follows BB20 champ Kaycee Clark on Twitter.
According to the I Love New York star, Rihanna is among the droves who have left social media comments about joining the Big Brother house. Additionally, Pollard said she hasn't received any calls and refuted a popular rumor that she refused to join the American spinoff. She dismissed reports that she demanded a million-dollar guaranteed check, insisting it had no merit.
The reality star also admitted she's honored and finds it "kind of cool" that people want her on the show. Pollard says as she's a "small-time girl at heart." The celebrity closed with a last message, "Hopefully, they'll take heed and call me." 
Pollard placed fourth on 'Celebrity Big Brother' UK
After her standout personality in 2006's Flavor of Love, the 39-year-old received her own dating show, I Love New York, and two spinoffs.
She then made several short-lived appearances before competing in series 17 of Celebrity Big Brother (UK). Already turned into several memes, she continued to make viral moments, notably mistakenly announcing the death of houseguest David Gest.
The unforgettable bit led to the creation of the Brooklyn exhibit, "David's Dead: A Celebration of Tiffany Pollard." On Big Brother, Tiffany Pollard also got into a couple of arguments while in the house, resulting in a warning on Day 10. The famous personality finished the competition in fourth place.
Pollard has since appeared in several other reality series, including Family Therapy with Dr. Jenn, a guest judge on RuPaul's Drag Race, and Brunch with Tiffany, which she hosts.
'Celebrity Big Brother' will return in Feb. 2022
After a two-year hiatus, CBS announced the return of Celebrity Big Brother for its third season. It will feature a new line-up of celebrity houseguests competing for the title.
The network has announced a premiere date of Feb. 2, 2022, but hasn't revealed the houseguests yet.
In Dec. 2020, reports claimed producers wanted to include a Bravo's Real Housewives star, celebrity chef, former White House counselor Kellyanne Conway, and a notable cast member from Netflix miniseries, Tiger King such as Doc Antle, Dillon Passage, John Finlay, or Carole Baskin who previously appeared on Dancing with the Stars.
Fans have also noted they wanted actor Miranda Cosgrove or Pollard to join the series. Johnny "Bananas" Devenanzio and Leroy Garrett of The Challenge have also expressed interest. Celebrity Big Brother returns Feb. 2022.