Celebrity Chef Nigella Lawson's Net Worth and Her Tweet That Many Are Calling Insensitive
Celebrity chef Nigella Lawson has been a huge foodie name in the U.S. since the 1990s. The British TV and cookbook sensation had success with hit cooking shows including Nigella Bites, Nigella Feasts, Nigellissima, and Simply Nigella.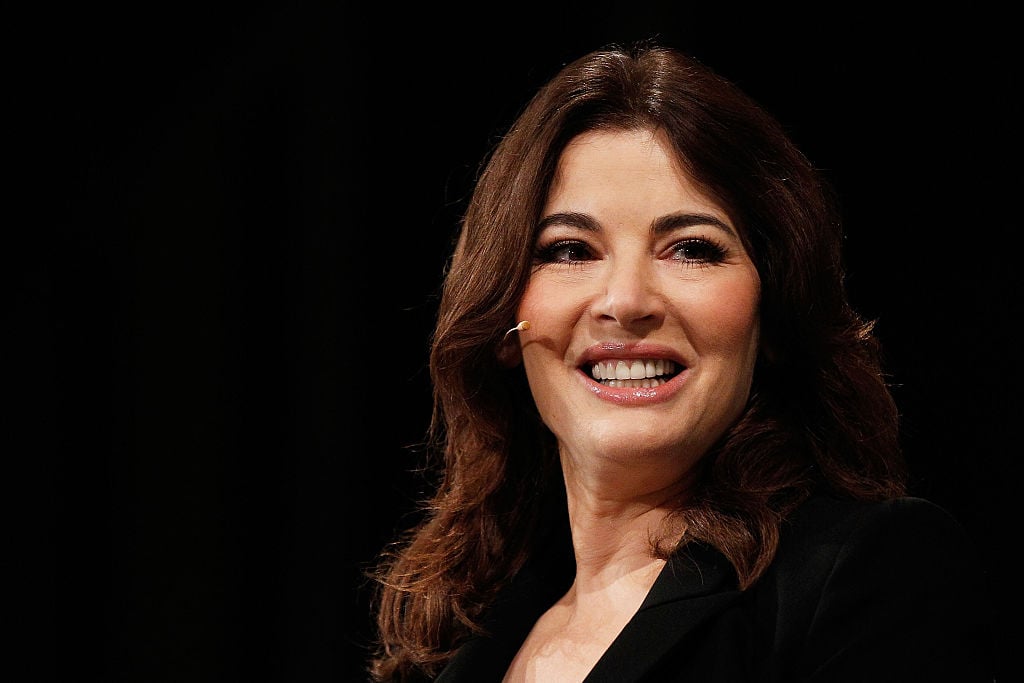 Here's what the celebrated cook is doing now, plus her net worth.
She wrote her first book, 'How To Eat', after a friend wept in her kitchen
It's been over twenty years since the 60-year-old published How to Eat: The Pleasures and Principles of Good Food. Anyone who read it was instantly taken with how different it was from all other cookbooks. Firstly, there were no photos in it. Of anything. It's all text and smart, observant, intuitive text at that, with spot-on recipes that made readers reconsider how they looked at food.
She explained to The Cut in 2018 what made her put her first cookbook together.
". . . what had propelled me was going to a dinner party at a friend's house. We sat in her sitting room, at her table, and she was in the kitchen cooking quite elaborate food. And we could all hear her crying loudly in the kitchen."
Seeing her friend weep from frustration drove Lawson to write How to Eat for other cooks for whom meal creation was equally as exasperating.
"Everyone was getting quite awkward," she continued. "It was not an easy evening. And I thought, 'No food is worth that. Better to call in a pizza.' I thought, 'Something's going wrong here, that people think they have to perform.' "
She just announced a new cookbook, 'Cook, Eat, Repeat'
And now the cooking personality is publishing in Oct. 2020 her newest cookbook, Cook, Eat, Repeat. It's her thirteenth publication and her first one in three years. It represents, as she said in an Instagram video announcing the new book, "the rhymes and rituals of the kitchen, most particularly my kitchen."
Divided into sections, ingredients, recipes, and stories, the collection of recipes will include essays about food and stories from the author's life in the kitchen.
Her Instagram announcement post said, "I've enjoyed hugging this secret project to myself over the past several months, but it is a deep pleasure, too, to share it with you. I think many of you have suspected there might be a new book in the works, and you were right."
The new cookbook includes recipes for a vegan feast, as well as recipes based on the food writer's favorites.
Saying "It's so hard to pick out just a few recipes," the London-born Lawson named as some of her favorites from the book her Burnt Onion and Aubergine Dip, Wide Noodles with Lamb Shank in Aromatic Broth, Butternut Squash with a Chili Ginger and Beetroot Yogurt Sauce, and Cherry and Almond Crumble.
Lawson's net worth and her controversial tweet
Lawson's net worth, according to Celebrity Net Worth, is $20 million.
This week, she posted a controversial tweet regarding European countries shutting their borders because of coronavirus (COVID-19), saying "I just wonder, have all those take-back-controllers noticed that countries in Europe have been closing their borders independently. Almost as if they had control over them."
Her followers quickly responded, and many not positively.
One, who did not vote for England to leave the European Union, said, "I'm a Remainer but concerned about getting through all of this rather than trying to score points against Brexiteers. Please, think before you tweet."
Lawson deleted the tweets and issued an apology.
Even her acrimonious tweets couldn't cause her fans to turn their backs on her. Many posted supportive replies, one in particular saying, "Everyone's entitled to their opinion, Nigella. Oh, and btw, never apologise."