Which Celebrity Has Hosted the Emmys the Most? Hint: It's Not Who You Think
Cedric the Entertainer will take the stage at the 73rd Primetime Emmy Awards as a first-time host. In the paired down pandemic ceremony, the comedian will honor television while poking fun at its stars. As he gears up to make his hosting debut, revisit the hosts who returned again and again to the Emmys stage.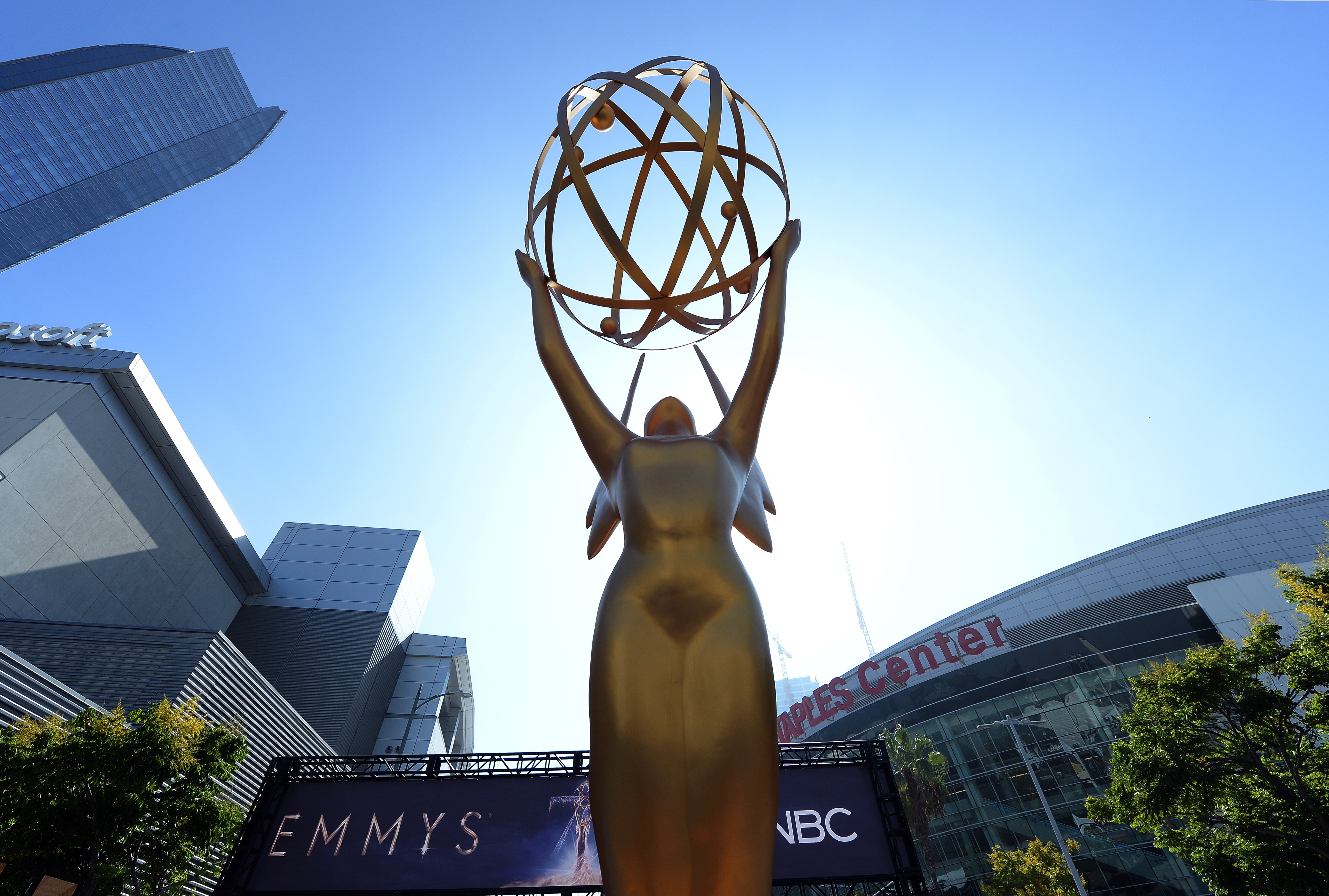 Johnny Carson hosted the most Primetime Emmy Awards
Of all the Emmys hosts in its 73-year history, none are more prolific than Johnny Carson. He first hosted the awards show in 1971 and returned for the next three consecutive years. As the host of The Tonight Show, Carson took home six Emmys, so it's no surprise that he successfully hosted the awards ceremony.
In 1972, The New York Times lambasted the ceremony for "rambling acceptance speeches and miserable entertainment." Still, they gave Carson good reviews, writing that the evening "received professional support only from Johnny Carson as host." His routine was a bright spot "surrounded by disaster." It makes sense, then, that the show brought him back for another two years.
Jimmy Kimmel hosted the most recent Emmy Awards
In recent years, Jimmy Kimmel has established himself as a familiar face at the Emmy Awards. He hosted for the first time in 2012, with subsequent appearances in 2016 and 2020. He received rave reviews for his 2016 hosting job and took on the difficult task of hosting "The Pandemmys." 
The primarily virtual ceremony saw Kimmel cracking jokes to an audience of cardboard cutouts (and Jason Bateman). Armed with Lysol, Kimmel made quarantine jokes and honored essential workers.
Ellen DeGeneres hosted at a challenging ceremony
Another three-time host, Ellen DeGeneres, took the Emmys stage in 1994, 2001, and 2005. Though she kept audiences laughing in each appearance, her most well-received hosting job was at the 2001 Emmy Awards. 
The Nov. 4 ceremony was canceled twice following the Sept. 11 attacks. DeGeneres' job was difficult, but she tactfully brought humor into her routine. After the ceremony, an Entertainment Weekly review said that "[DeGeneres hosted] with such ebullient grace that she inspired a spontaneous standing ovation near the end of last night's Emmy broadcast."
Neil Patrick Harris' musical hosting impressed audiences
In his two times as Emmy host, Neil Patrick Harris managed to imbue the ceremony with versatile musical performances. He hosted first in 2009, then again in 2013. Though he received mixed reviews for his hosting — particularly at the 2013 show — critics agreed that his musical openers were exciting.
In both, he brought musical energy typically reserved for the Tony Awards. His 2009 opening song, "Put Down the Remote," welcomed celebrities and implored audiences to stay tuned in. In 2013, he managed to make the audience laugh with a song about canceled TV shows.
Conan O'Brien's comedy made him a successful two-time host
Conan O'Brien also graced the Emmy Awards twice in 2002 and 2006. The comedian was already successful with Late Night and further proved his hosting chops at both Emmys ceremonies. 
In his 2002 opener, he "fell in love" with Jennifer Aniston through an awkward exchange of gazes. Then, in 2006, he paid homage to Lost, The Office, 24, House, South Park, and Dateline in a pre-taped segment. A review from The Hollywood Reporter said that "O'Brien was at his best when it mattered most, at the outset of the telecast."
Ryan Seacrest's 'Idol' hosting led to an Emmys gig
In 2007 and 2008, Ryan Seacrest took his American Idol hosting skills to the Emmy Awards. He also worked the red carpet before stepping on stage. Per the LA Times, he even joked about it in his opener, pointing out previous hosts and saying, "Sure, they were hilarious, but would any of them have shown up four hours early to host the red carpet pre-show?"
Critics agreed that Seacrest's 2007 hosting was underwhelming, but 2008's show fell utterly flat. Hosted by Seacrest, Heidi Klum, Howie Mandel, Jeff Probst, and Tom Bergeron, the ceremony was the lowest-rated Emmys so far. Alan Sepinwall wrote in The Star-Ledger that it was "the worst hosting job in Emmy history — a flop so bad they needed five people to pull it off."
RELATED: Emmy 2021: Airdate, Time, and How to Watch and Stream