'Celebrity Jeopardy!' Is Re-airing Regis Philbin's 1992 Guest Appearance – 'In Memoriam and With Love'
Legendary television personality, Regis Philbin, died on July 24 at 88, leaving behind a legacy of an impressive career steeped in hard work, persistence, and his inimitable, unscripted sense of humor.
Known mostly for his turns hosting morning show Live with Kathie Lee Gifford first and then with Kelly Ripa, he also was beloved for bringing quiz shows back with his wildly popular Who Wants To Be A Millionaire?
Philbin was an unequaled host but he was also the ultimate guest. Example? His appearance on Celebrity Jeopardy!, which will air Monday, July 27, 2020 in his honor.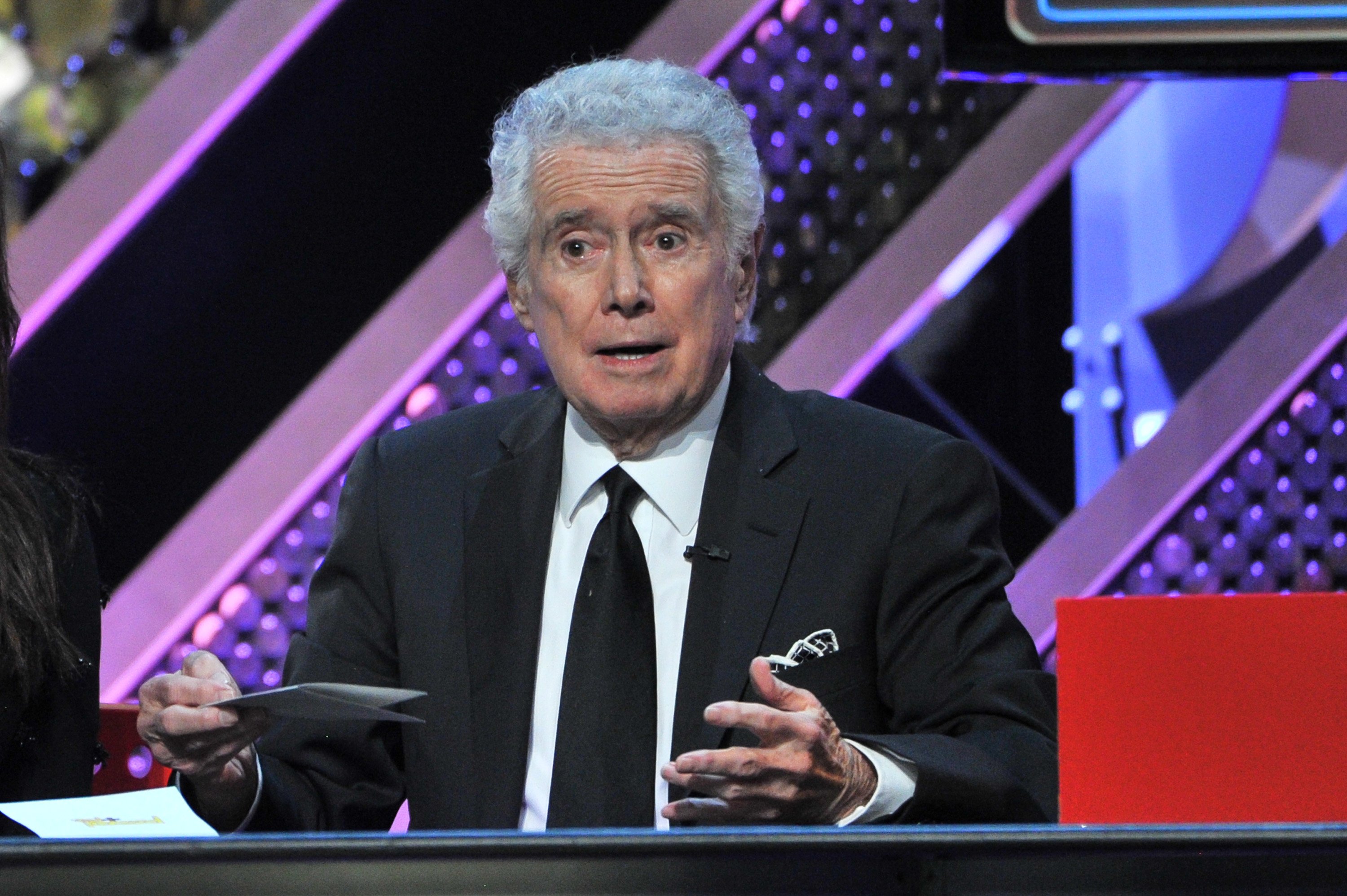 Regis Philbin's death shocked many
The news of Philbin's passing caused reactions of shock and sadness throughout the entertainment industry with countless remembrances and salutes to the star known as the "hardest working man in show business."
His long-time Live costar, Kathie Lee Gifford, posted an emotional statement on Instagram saying, "I simply adored him and every day with him was a gift. We spent fifteen years together bantering and bickering and laughing ourselves silly — a tradition and a friendship we shared up to this very day. I smile knowing somewhere in Heaven, at this very moment, he's making someone laugh."
Philbin's guest appearance on 'Celebrity Jeopardy!' will air on Monday, July 27
No matter what program he was on, Regis Philbin brought his best. His presence was captivating and set the bar for those around him.
Since Jeopardy! began re-airing older episodes after running out of newer ones, it had planned recently to begin airing Celebrity Jeopardy! games, starting tonight with the first celebrity show featuring Philbin.
The show said on its website, "Selecting the first Celebrity Jeopardy! episode to air from the Vault was an easy choice for the producers: the very first Celebrity Jeopardy! episode ever. . . That choice has been made even more poignant with the passing of Regis Philbin this weekend. . .We proudly present it now in memoriam and with love."
In total, Philbin appeared on three episodes of the celebrity version of the show. The episode airing tonight is from 1992 and features fellow guests stage and screen star Carol Burnett and actor Donna Mills.
Philbin and Trebek's 'friendly feud'
In 2000, Philbin and Jeopardy!'s host, Alex Trebek, engaged in a light-hearted quarrel.
"You have to wonder about some of those contestants on that program," Trebek was reported to have said at the time about Philbin's new game show, Who Wants To Be A Millionaire? Trebek also joked about what he apparently considered that show's easy-to-answer questions, quoted as saying, "What is the usual color of Post-Its?…Uhhh…"
Philbin, for his part at the time, challenged Trebek to be a guest on Who Wants To Be A Millionaire?, an invitation the 80-year-old did not take him up on.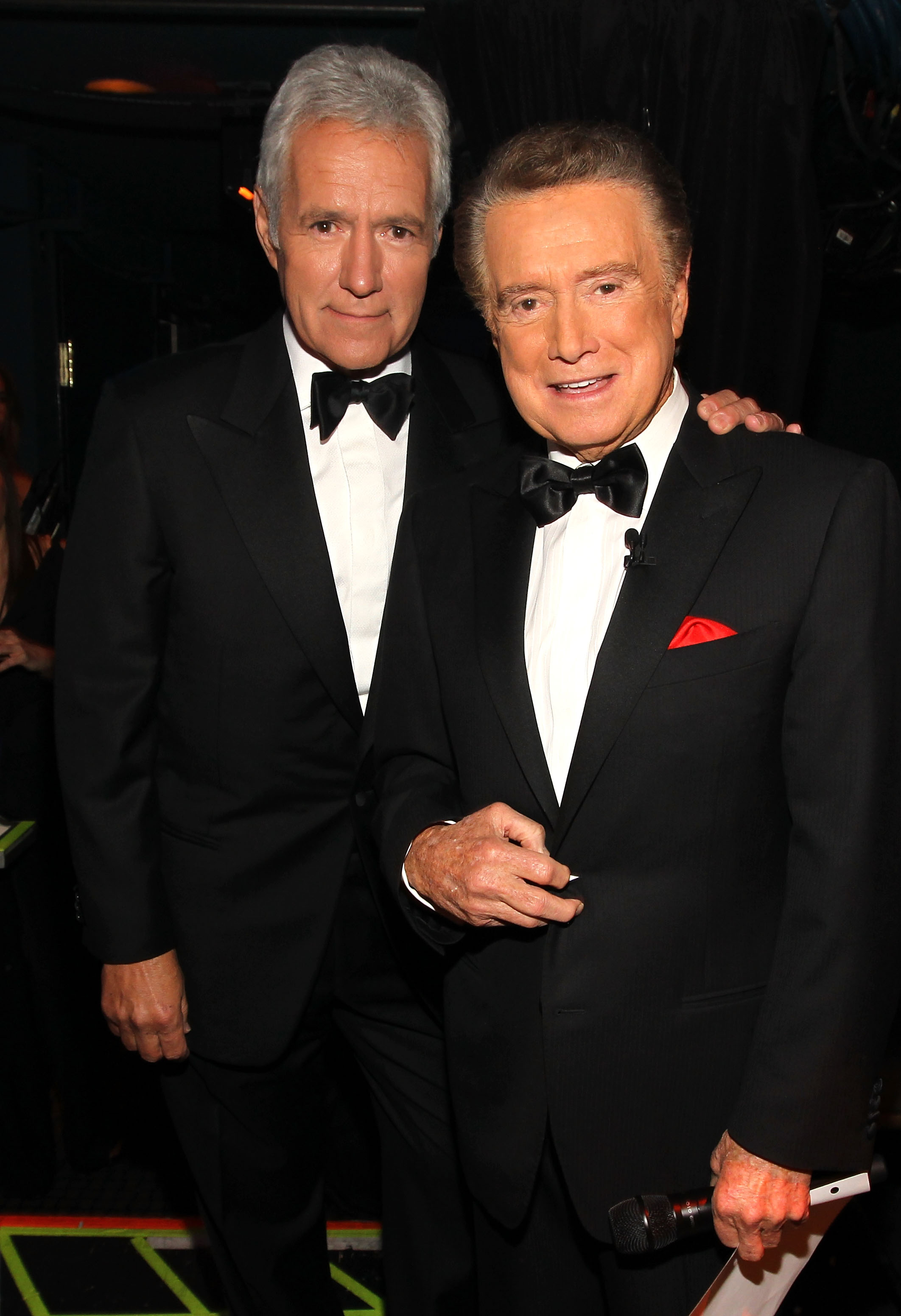 In the end, the two game show giants made up.
Trebek stated, according to The New York Post in 2000, "It was completely blown out of proportion. I was just good-naturedly poking fun at some of the questions."
"It's unfortunate that some people have said there's a feud," Trebek continued. "I think if you see something in print, you should track it down and go to the source. I've always been accessible."