This Celebrity Nicknamed Disney World the 'Humid-est Place On Earth'
Although she hasn't had a starring role in a Disney film, Elizabeth Jean "Busy" Philipps still shared her love for the Disney theme parks, visiting with her children during 2021. Here's what she had to say about her trip to Orlando and Walt Disney World.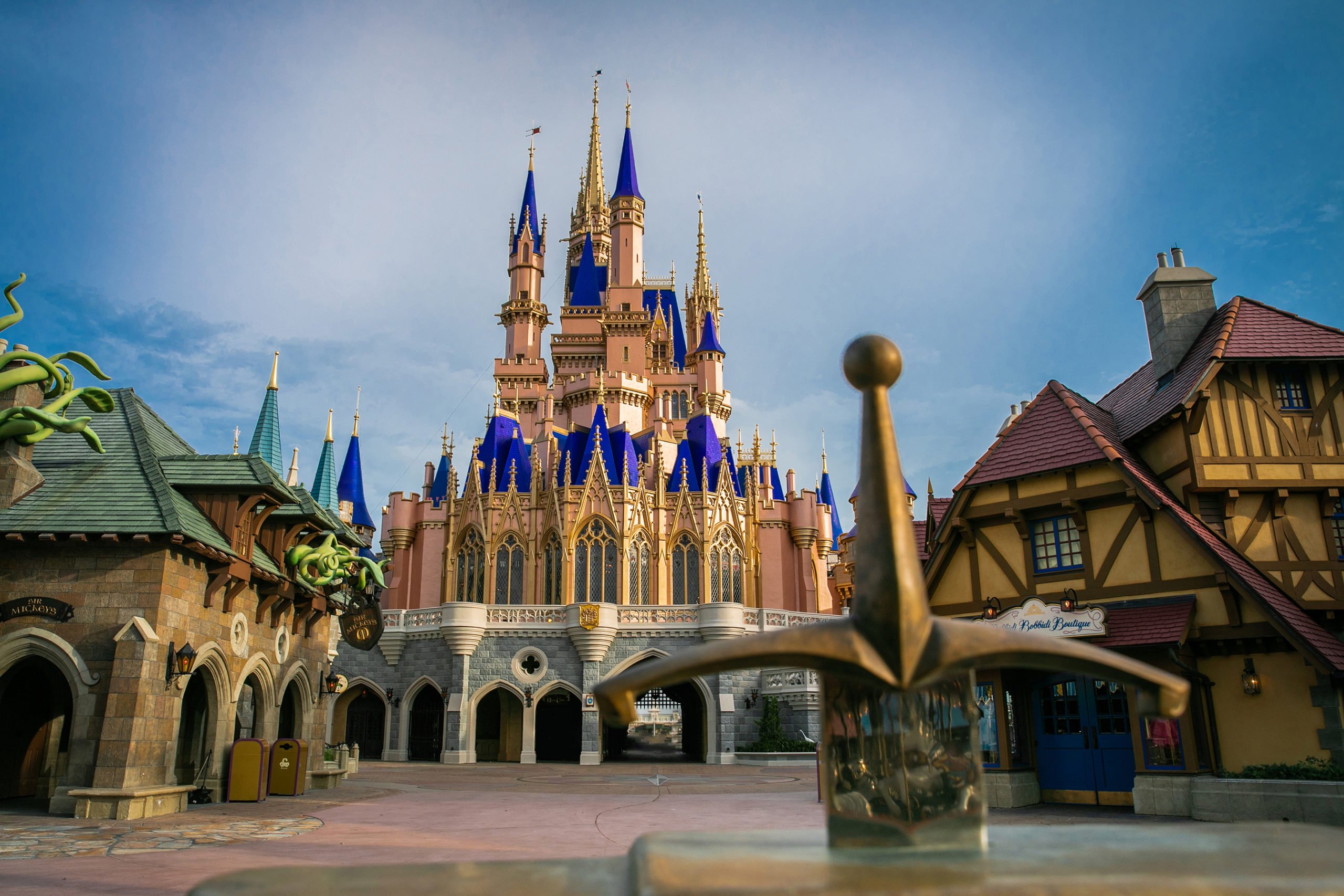 Busy Philipps starred in movies like 'White Chicks,' 'He's Just Not That Into You,' and 'I Feel Pretty'
Some know her from her appearance in the 2004 comedy White Chicks. Others know her from the original series Freaks and Greeks. This actor also had a cameo in the Netflix original series, Unbreakable Kimmy Schmidt, and the drama series Dawson's Creek.
Philipps is an award-winning actor with a career spanning several years. June 2021 brought this actor on a vacation to Orlando to visit the theme park, Walt Disney World, with her rainbow nails and Minnie Mouse-esque outfit.
RELATED: Here Are a Few Movies Based on Rides at Disney Theme Parks, Now Available for Streaming on Disney+
Busy Philipps visited the Walt Disney World with her children
In June 2021, Philipps visited the happiest place on earth with her two children — Cricket Pearl Silverstein and Birdie Leigh Silverstein. Well, this actor had a very different name for the well-known amusement park.
"Humid-est Place on Earth! Oh [Walt Disney World], it was so so nice to be back," Philipps captioned the Instagram post. "[Swipe] to see pics of the most amazing hand-painted #mickeymouse #pride nails by [Nails By Aki] and also me and cricket and also my fav witch."
In addition to this actor's ear headband and Mickey Mouse-themed fanny pack, she sported rainbow nail art inspired by the 2021 Rainbow Disney Collection. There was also a picture of the Evil Queen from Snow White and the Seven Dwarfs, as featured in the Seven Dwarf's Mine Train attraction.
Busy Philipps isn't the only celebrity who shared her love for Walt Disney World
Recently, Kelly Clarkson shared a rare picture of her children. They posed together in Star Wars: Galaxy's Edge of Walt Disney World, with the "Since U Been Gone" singer even sharing some quotes from the Star Wars films.
"We had so much fun at Disney World! All the rides were amazing, but oh my gosh, y'all, Pandora, and the Star Wars rides are where it's at," Clarkson captioned her Instagram post. "Thank you for a magical vacation, Disney."
RELATED: Even 'Star Wars' Actor, John Boyega, Is Missing Disneyland and Walt Disney World
The cast of Star Wars: The Rise of Skywalker also rode Rise of the Resistance in Disney's Hollywood Studios. In a separate Instagram post, John Boyega shared a video in the Disney theme parks, spending time with Cinderella.
Even the Jonas Brothers appeared at Galaxy's Edge to celebrate its opening day in Walt Disney World. (This group previously worked on Disney Channel, starring in the television series Jonas and the original movie, Camp Rock: The Final Jam.)