Celine Dion Promises New Documentary Will Show Fans 'a Part of Me That They Haven't Seen Before'
Her legacy will go on! A Celine Dion documentary is officially in the works at Sony Music Entertainment. And unlike the Aline movie that debuted at Cannes that's loosely based on the singer's life and career, Dion has put her full support behind this new film. And she says it's going to give the "most honest" look at her life. Here's everything you need to know about its director and what the documentary will focus on.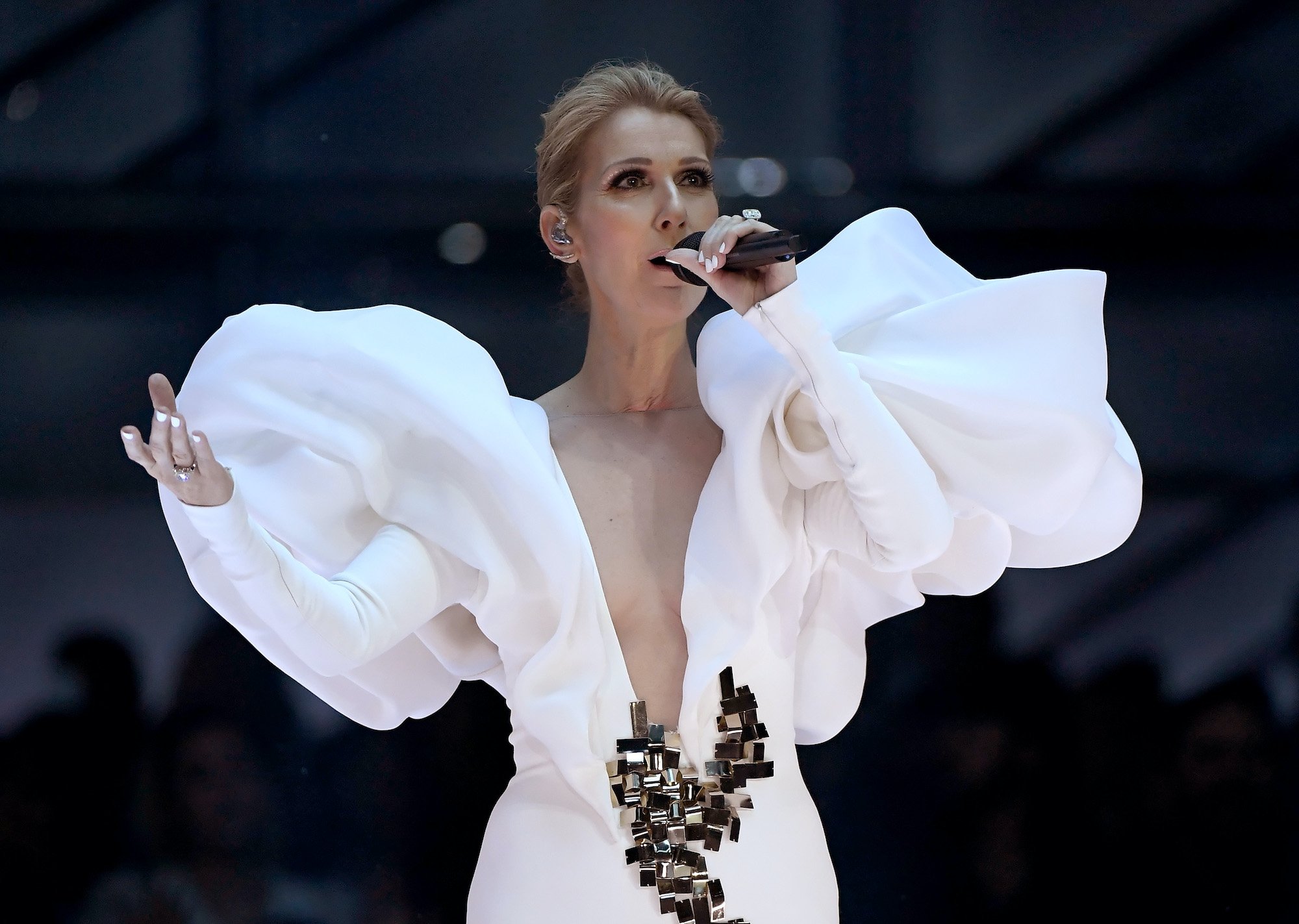 Celine Dion documentary director
The Dion documentary is so far untitled. But it does have a director. Irene Taylor will direct the project, according to Deadline. Taylor is the award-winning documentary filmmaker behind Beware the Slenderman and Hear and Now — the latter of which won a Peabody Award in 2007. She also has Oscar and Emmy nominations under her belt.
Much of Taylor's work explores the lives of deaf people. She is the daughter of deaf parents and mother of a deaf son. The Dion documentary will be a unique new project for the director. And in a statement, Dion and Taylor gushed over each other.
"I've always been an open book with my fans," Dion said. "And with her sensitivity and thoughtful creativity I think that Irene will be able to show everyone a part of me that they haven't seen before … I know she'll tell my story in the most honest and heartfelt way."
"Going on this journey with a legendary artist such as Celine Dion is an extraordinary opportunity for me as a filmmaker," Taylor said. "Having access to examine her life and inimitable career, will allow me to create a multifaceted portrait of an iconic, global superstar, which I look forward to sharing with the world."
Is 'Aline' about Celine Dion?
The documentary will cover the iconic singer's rise to fame all the way through her adult life. From her career beginnings at the age of 14 all the way to her Las Vegas residencies, everything is on the table.
"The documentary will serve as the definitive feature for one of the most immediately recognized, widely respected and successful performers in pop music history," a press release said.
This sets the documentary apart from the French film Aline, loosely based on the singer's life. The "biopic" debuted at Cannes in July 2021. Valérie Lemercier directed the movie in addition to playing the "My Heart Will Go On" singer, named Aline Dieu in the movie. She also wrote the film with Brigitte Buc. René Angélil is depicted as a man named Guy Claude in the movie.
Dion does not appear to be connected to Aline. And the news of the documentary comes just after Aline secured a United States release. According to Variety, Roadside Attractions and Samuel Goldwyn Films acquired Aline, and it will debut in the U.S. in 2022.