Celine Dion Shut Ellen DeGeneres Down After DeGeneres Made Fun of Her Young Son's Hair on 'The Ellen DeGeneres Show'
Ellen DeGeneres appeared to have a flawless reputation for years thanks to her funny jokes and lighthearted demeanor on The Ellen DeGeneres Show. Unfortunately, reports claimed she's ultra-rude to her staff. And it seems DeGeneres is working on damage control to protect her reputation and keep her show running.
Now, fans are noticing some seriously awkward moments that happened on DeGeneres' talk show. And we can't forget Celine Dion's interview in which she clapped back at DeGeneres for joking about her son's long hair. Here's what happened.
Ellen DeGeneres is getting slammed for alleged rude behavior to her staff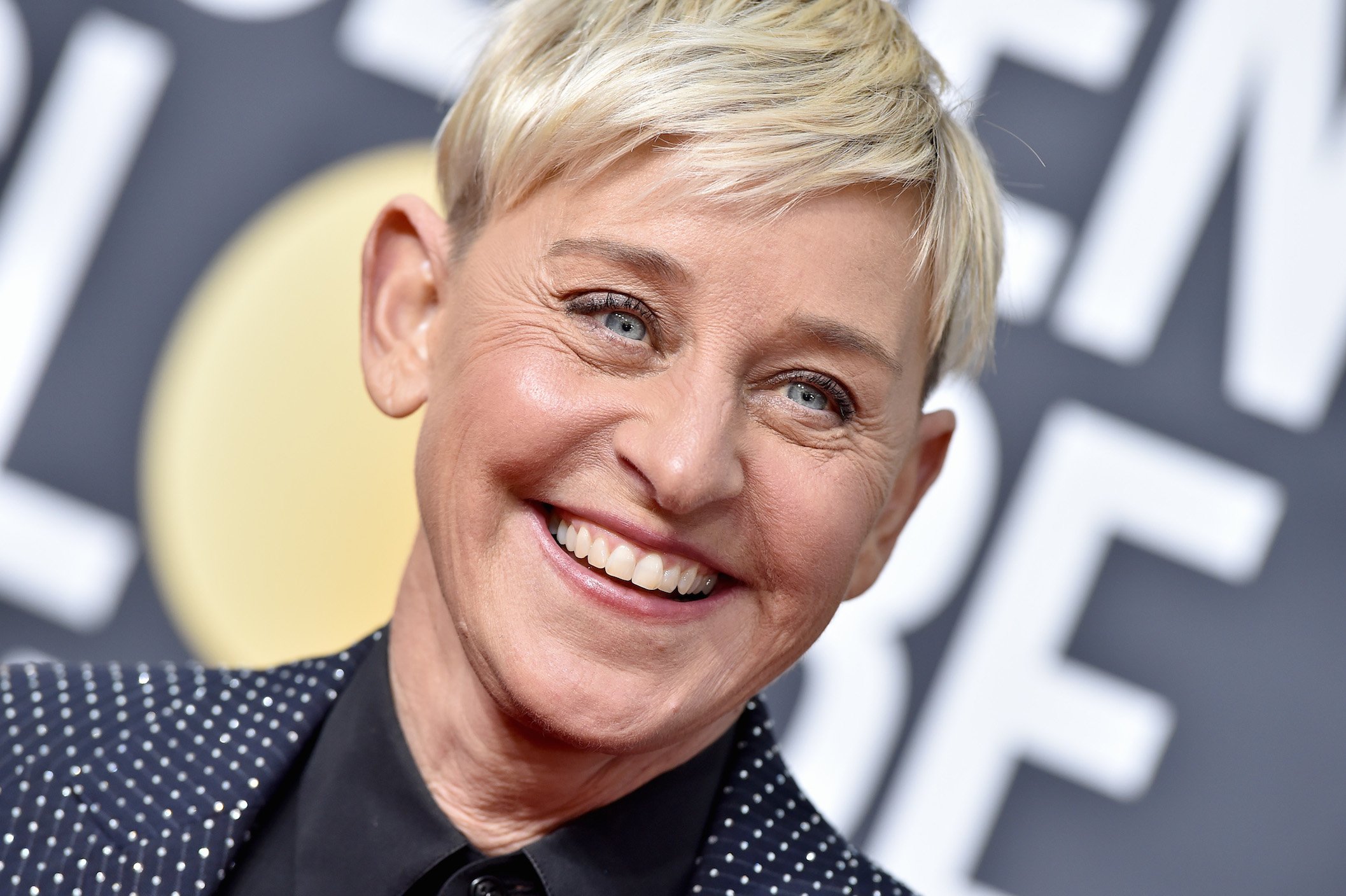 RELATED: Ellen DeGeneres Kept Buying and Selling Her Million Dollar Houses After Getting 'Bored' With Them
It seems multiple staff members who worked on The Ellen DeGeneres Show are coming forward with allegations claiming DeGeneres was difficult to work with and rude to her staff. Not only that, but producers on the show were slammed as well. According to Variety, top producers were accused of sexual misconduct, racism, and creating a fearful and intimidating environment for everyone else working.
Now, DeGeneres' producers seem to be putting in the work to make things right. Variety notes the staff from the show will now get five days off and paid time off for doctor's appointments and family gatherings. And DeGeneres herself issued an apology.
"I'm a multi-layered person, and I try to be the best person I can be and I try to learn from my mistakes," DeGeneres told her staff on a call according to a staff member, Yahoo reports. "I'm hearing that some people felt that I wasn't kind or too short with them, or too impatient. I apologize to anybody if I've hurt your feelings in any way."
Celine Dion clapped back at DeGeneres after DeGeneres made fun of her son's hair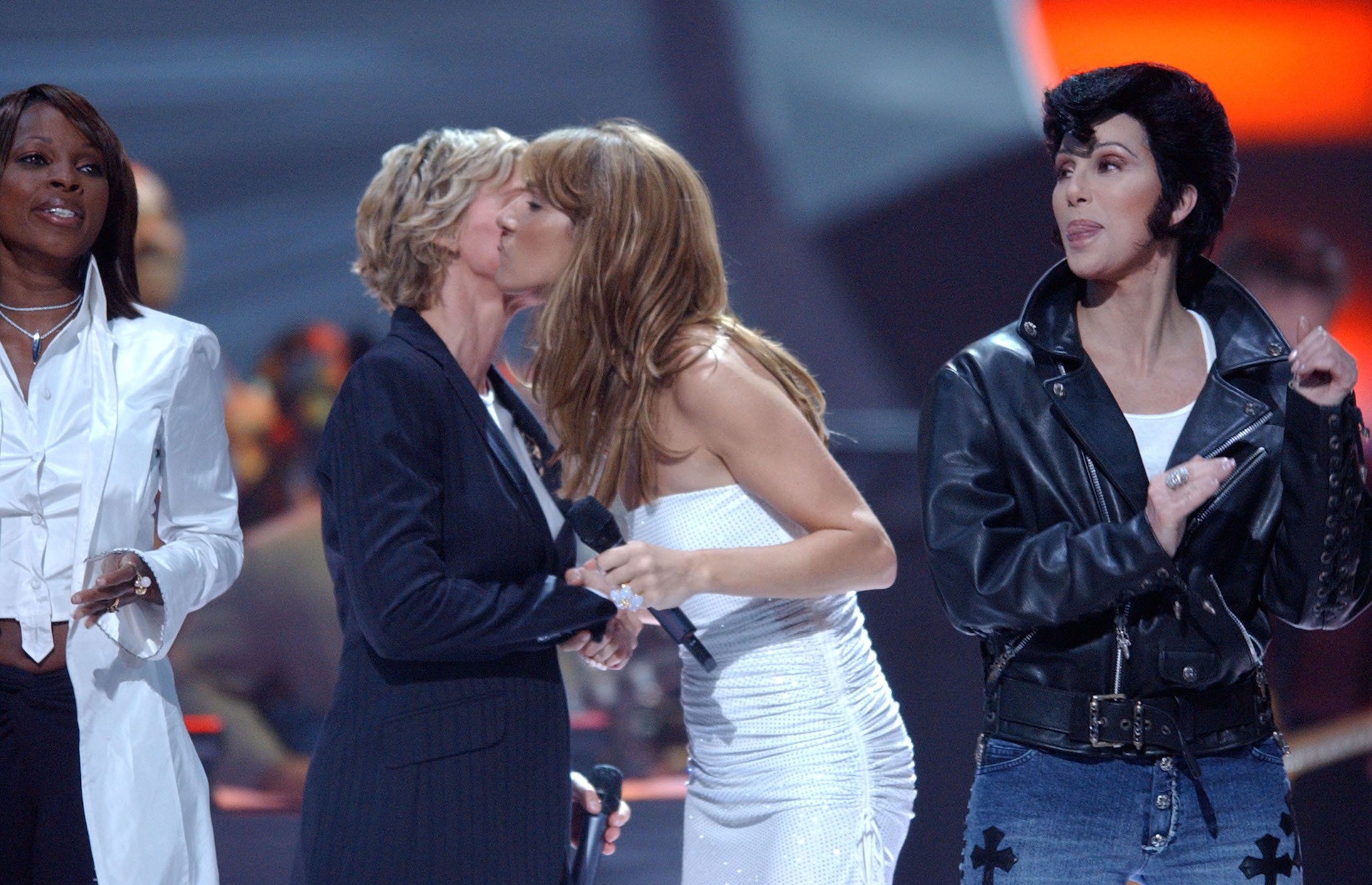 DeGeneres has had plenty of awkward interviews over the years. And one occurred back in 2007 with Dion. Dion appeared on the show to promote her album, and the comedian and singer talked quite a bit about Dion's music. But the subject of Dion's son's hair also came up.
"It seems like you're busy with something, 'cause you're forgetting to cut your son's hair," DeGeneres joked. And she then projected a large image of Dion with her son, René-Charles Angelil, and her then-husband. "Look at him. He is beautiful, but look at his hair. When are you going to cut that hair?"
Dion wasn't too happy with what DeGeneres had to say.
"Do you have a problem with that?" Dion asked DeGeneres.
"No, I don't have a problem," DeGeneres clapped back. "That is some long hair."
Dion then explained further that somebody's bound to have a problem with whatever she chooses to do with her son's hair. "Whatever I will do, I won't please everyone," she added. "But, something that I can reassure every mother here, the long hair …. Do you know that René-Charles makes his own decisions most of the time? … When he's ready, I'll cut it."
DeGeneres then cut the conversation off as soon as she could get a word in, as it started to get tense.
Fans are on Dion's side 
It looks like fans cheered Dion on in this argument, as they think it was out of line for DeGeneres to comment on Dion's son's hair.
"Ellen is such a nasty person, she's been consistently rude or lukewarm to Celine over the years," a fan commented on the clip.
"That was very rude how Ellen was so blunt with the question and was so critical about it," another added. "I'm glad Celine defended her son though."
"Seeing everything about Ellen now is making me realize how insensitive and rude she was to many of her guests," another wrote.
We're not sure if Dion will make future appearances on Ellen, but we're willing to bet DeGeneres will be a bit more careful about how she treats her guests in the future.
Check out Showbiz Cheat Sheet on Facebook!