'Cha Cha Real Smooth' Movie Review [Sundance 2022]: Cooper Raiff, Dakota Johnson Deliver Swoon-Worthy Story About Love
'Cha Cha Real Smooth' is a true crowd-pleaser. Cooper Raiff and Dakota Johnson deliver on an emotionally accessible drama comedy.
Cha Cha Real Smooth will make you fall head over heels. Writer/director/actor Cooper Raiff takes audiences through an emotional journey that's relatable, utterly genuine, and timely. Cha Cha Real Smooth sweeps its viewers right off its feet with killer chemistry between Raiff and Dakota Johnson that elevates the story's meaning.
'Cha Cha Real Smooth' floats through life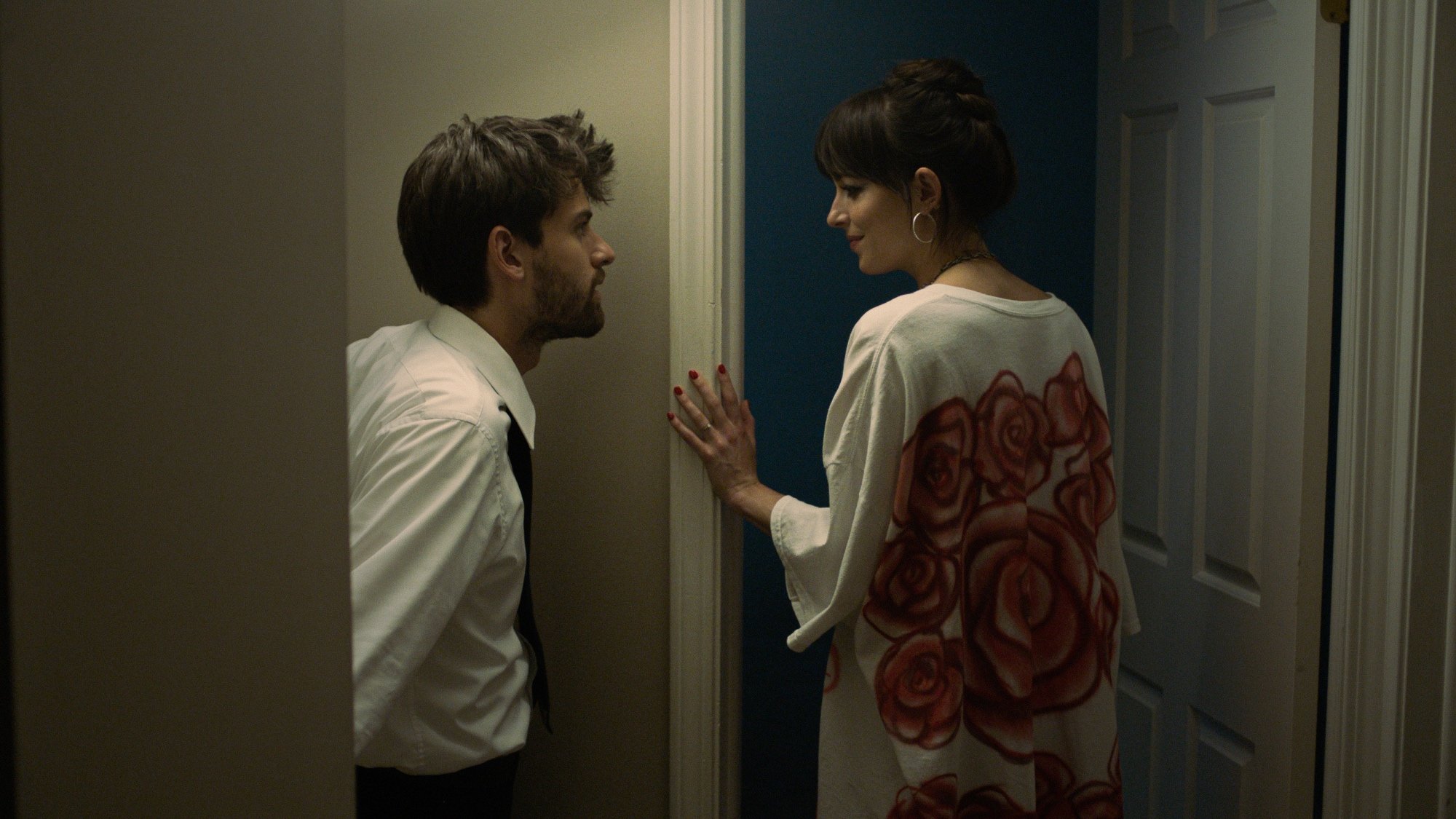 Andrew (Raiff) is a young man who is a recent college graduate in New Jersey. However, he works at a dead-end job at the mall that he hates. Andrew aimlessly moves through life to figure out his exact direction, but he's certain that he wants to move to Barcelona to pursue his soulmate who moved there.
Andrew happens to meet Domino (Johnson) and her autistic daughter, Lola (Vanessa Burghardt), at a Bar Mitzvah party. His natural charisma lands him a job as a party host, where he progressively gets closer to the family. Andrew finally discovers a direction in life that he plans to see through.
'Cha Cha Real Smooth' teaches the lessons of love
Cha Cha Real Smooth opens with love at first sight. Andrew was always a fairly brazen boy, but with a sensitive core. He ultimately finds love again, only to be greeted with more disappointment. Raiff's screenplay dives into the beginning of what it means to love. Cha Cha Real Smooth understands that life experience is what makes us grow. Raiff accomplishes that on more than a romantic level, but also regarding familial love.
Andrew has a close relationship with his mother (Leslie Mann) and his younger brother, David (Evan Assante). However, his relationship with his stepdad, Greg (Brad Garrett), is a bit more volatile. Andrew is trying to make sense of the world post-college but is having difficulty finding his way. He witnesses Domino and Lola's family dynamic, which provides him with another outlook on family.
Raiff's screenplay explores sadness in various ways. Andrew's mother is bipolar and he asks Domino about how she wrestles with her own sadness. Cha Cha Real Smooth is a breath of fresh air in how it approaches the darker subject matter. Andrew is an extroverted personality, but the script reveals cracks in his armor. He openly admits when he unintentionally lies in conversations and exhibits self-destructive behavior. Andrew isn't perfect, but much like every other character here, he's trying his best.
Cooper Raiff and Dakota Johnson deliver a true crowd-pleaser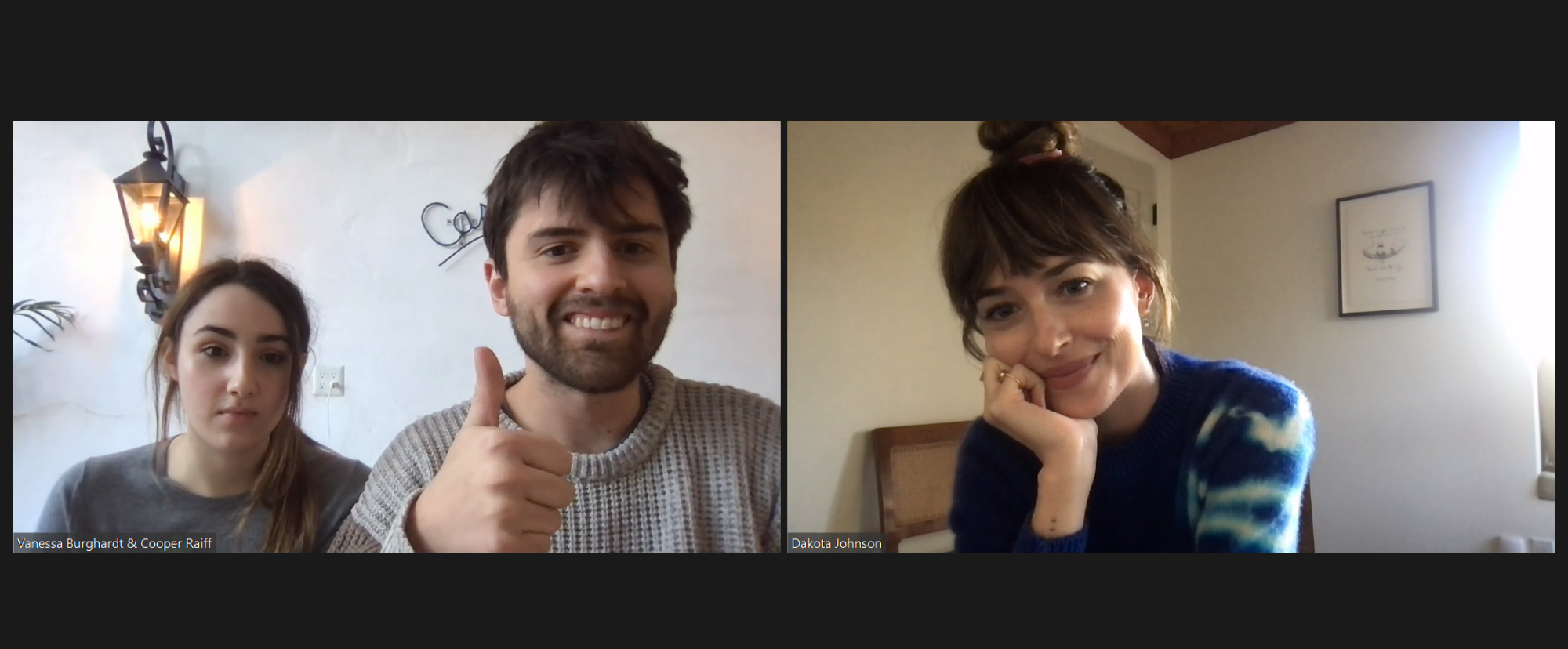 Cha Cha Real Smooth certainly includes some rom-com elements, but Raiff understands when to deviate from them in favor of telling a more engaging story. He places focus on the characters and bringing out their humanity. The film often floats and allows the audience to exist in this world with these characters in a non-judgmental fashion, much like Andrew's initial post-college existence.
Raiff's screenplay isn't all serious. He weaves comedy throughout the story where it feels natural. The humor primarily comes from Andrew's endearing conversational personality quality that radiates from the character so easily. Raiff displays wonderful chemistry with Johnson on screen, making their conversations flow freely. Leslie Mann brings in a more restrained performance that fits right into this enchanting world that Raiff created.
Cha Cha Real Smooth is a real crowd-pleaser. Raiff earns every ounce of emotion that he aims for, always staying true to his characters and their story. Growing up is hard and love isn't what Hollywood makes it out to be. Cha Cha Real Smooth is endlessly charming and tremendously uplifting. This is the type of feel-good filmmaking that will make you want to embrace your loved ones just a little bit tighter, which is something we could all use more of.