Chadwick Boseman Was Mentored by These Legends as a Young Actor
The world is reeling from Chadwick Boseman's death from colon cancer. Fans and celebrities alike have been memorializing the actor and the incredible career he had, and looking back on his trajectory from playing American icons like Jackie Robinson and James Brown to the all-powerful King T'Challa in Marvel blockbusters like Black Panther and Avengers: Endgame.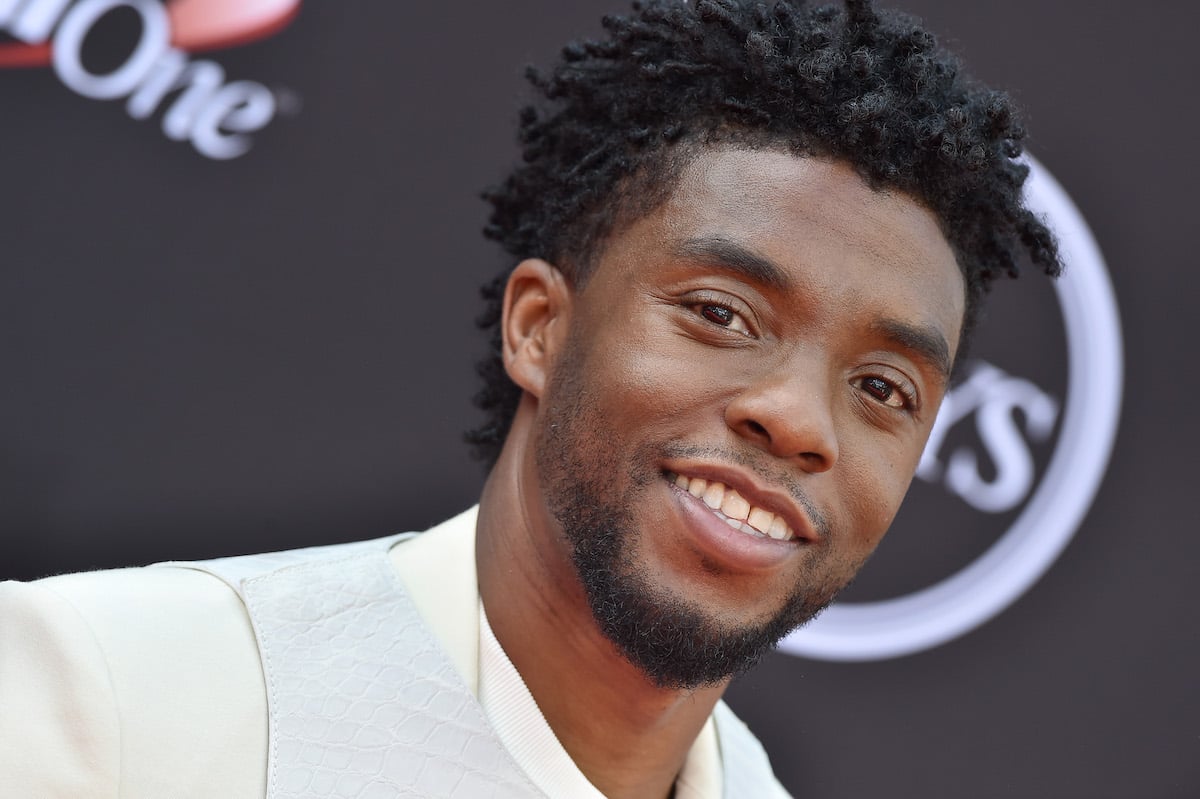 Chadwick Boseman had a versatile acting career
At just 43 years old, Chadwick Boseman wasn't able to enjoy the lifetime of incredible roles that actors of his stature often have. In spite of that, Boseman never stuck to one type of character, and his résumé is as varied as the people he played.
His first acting credit was the recurring role of Reggie Porter on the long-running soap opera All My Children — a role which was later played by his Black Panther co-star Michael B. Jordan. He had walk-on roles on procedural dramas like Law & Order, CSI: NY, ER, and Cold Case before landing his first movie role in 2008: playing pro football legend Floyd Little in The Express: The Ernie Davis Story.
Boseman's career only went up from there. To prepare to play trailblazing baseball player Jackie Robinson in the 2013 biopic 42, he met with Robinson's widow to learn about the kind of person he was. He had months of intense dance and vocal rehearsals seven days a week to get in the character of James Brown for the biopic Get on Up. When he was initially hesitant to play Supreme Court Justice Thurgood Marshall, Marshall's son sent him a letter convincing him to do the role.
Chadwick Boseman had some help getting his career off the ground
Before his career blew up, though, Chadwick Boseman was a theater student at Howard University. Decorated actor Phylicia Rashād taught a class at Howard at the time, and saw potential in Boseman and other young students — so much so that she got some of her friends together to help pay for them to do an exchange program with Oxford University.
One of those friends — and Boseman's personal sponsor — was none other than Denzel Washington. In an interview with Stephen Colbert, Washington discussed what it was like sponsoring Boseman to attend Oxford and joked about how he wants Boseman to pay him his money back.
Chadwick Boseman constantly thanked Denzel Washington for his help
When Boseman learned who had sponsored him, he couldn't believe it, and called the legendary actor to thank him. He went on to embark on a prolific career that reached a peak with Black Panther.
When Boseman approached Washington at the Black Panther premiere to thank him for helping him get all the way to that spot, Washington was upfront in a joking way about why he was really there. "Yeah, that's why I'm here," he said, referring to Boseman thanking him for his help. "I like the movie Black Panther — Wakanda Forever! — but where's my money?"
Boseman paid tribute to Washington again last year when he presented him with the AFI Life Achievement Award. Boseman told the story of a group of nine young actors from Howard University who, under the direction of Phylicia Rashād, were able to attend a summer program at Oxford thanks to Washington's generosity. His words were genuine, just like his eternal spirit, and he declared a simple fact to the cheering audience: "There is no Black Panther without Denzel Washington."