Chadwick Boseman Hinted at His Illness While Filming 'Ma Rainey's Black Bottom,' Director Says
Chadwick Boseman's final film, Ma Rainey's Black Bottom, comes out Dec. 18 on Netflix. The actor tragically died in August after a private battle with colon cancer, shocking the world and his co-stars alike. He had kept the news of his cancer battle private throughout his years of treatment, which has painted all of his recent performances in a different light in hindsight.
Ma Rainey director George C. Wolfe opened up about working with Boseman on what turned out to be his last movie, and he says the star was overcome with emotion during the process.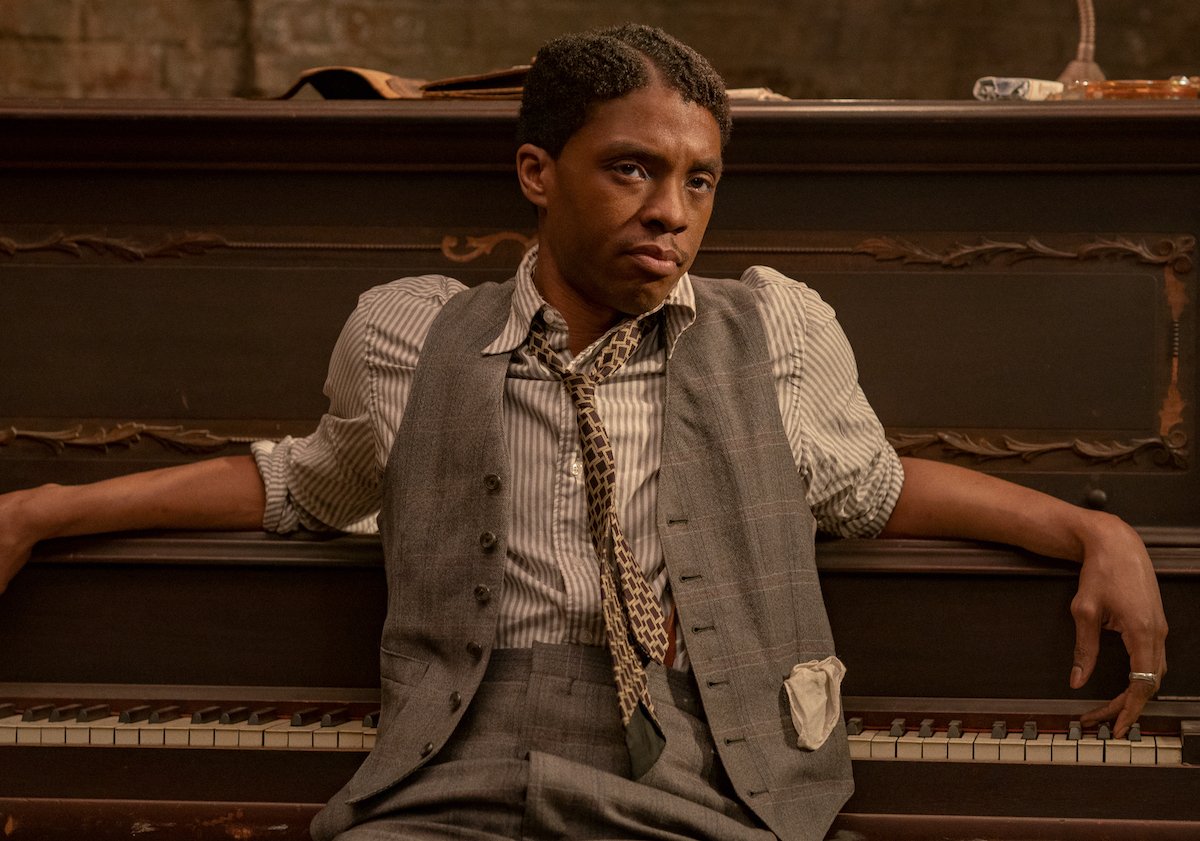 'Ma Rainey's Black Bottom' is Chadwick Boseman's last movie
Wolfe told the Wall Street Journal that the Black Panther star started sobbing after filming one particularly emotional scene in the film, which is based on the August Wilson play of the same name. In the scene, Boseman's character, Levee, gets into a fight with Colman Domingo's Cutler over religion.
"We were doing it in a very casual way," Wolfe explained. "And I assumed that when Levee got to the big speech that Chadwick was going to stop. But he didn't stop. He kept going, and Levee took over—it was raw and explosive."
"Afterwards, Chadwick just started to sob, and Colman hugged him," he continued, then bringing up Boseman's widow, Taylor Simone Ledward. "And then Chadwick's girlfriend basically picked him up."
Domingo reportedly could tell that something was bothering Boseman while filming, but he didn't know what.
The actor told the outlet he "could tell with Chad sometimes, he had something on his mind."
"He'd walk into a room and he wouldn't speak to anyone," he said, noting that he would try to cheer him up with a warm welcome each day on set.
Filming 'Ma Rainey's Black Bottom' was an emotional experience for Chadwick Boseman
The director then shared details of a conversation he had with the late star while filming, which he think had a much deeper meaning than he realized at first.
As Boseman was prepping for a scene that required revealing a scar from a childhood trauma, Wolfe said the Avengers alum talked about what it's like to keep a secret.
"He talked to me about having a secret, and how intense it is to reveal a secret to someone else, how vulnerable that makes you feel," he said.
Wolfe simply thought the comment was simply coming from an artist working to understand his character. The cast had to re-record some lines for the film in May, just three months before Boseman's death, and Wolfe said everything seemed fine with the star.
"I knew only what I had before me, so there was no weight," he explained. "There was only the exhilaration of the work."
Ma Rainey's Black Bottom is set in 1920s Chicago and stars Boseman and Viola Davis. The film is already getting Oscar buzz and could very well land the late actor with his first Oscar nomination for acting.