Chadwick Boseman Experienced Racism Just Like Jackie Robinson in '42' and Thurgood Marshall in 'Marshall'
The passing of Black Panther actor Chadwick Boseman has shocked fans around the world and caused an outpouring of support from people everywhere. Boseman was just 43 years old, but throughout his career as an actor, he got to play some pretty iconic roles that many actors would've killed to have played.
Chadwick Boseman played real-life American trailblazers
Chadwick Boseman is probably most known for embodying the character of King T'Challa in the 2018 blockbuster Black Panther, as well as subsequent Marvel movies Avengers: Infinity War and Avengers: Endgame. But before his turn in the Marvel Cinematic Universe, Boseman had played some characters that were just as iconic in their own right.
Boseman's breakout role came in 2013 in the baseball biopic 42. Boseman played Brooklyn Dodgers trailblazer Jackie Robinson, the first Black athlete to play in Major League Baseball. It was during this time when Boseman met with President Barack Obama, who memorialized him in an Instagram post. "Chadwick came to the White House to work with kids when he was playing Jackie Robinson. You could tell right away that he was blessed," the former president said. "To be young, gifted, and Black; to use that power to give them heroes to look up to; to do it all while in pain — what a use of his years."
The following year, Boseman played the Godfather of Soul, James Brown, in Get on Up. In 2017, prior to his earth-shattering role in Black Panther, Boseman played Thurgood Marshall, the Supreme Court's first Black justice, in the biopic Marshall.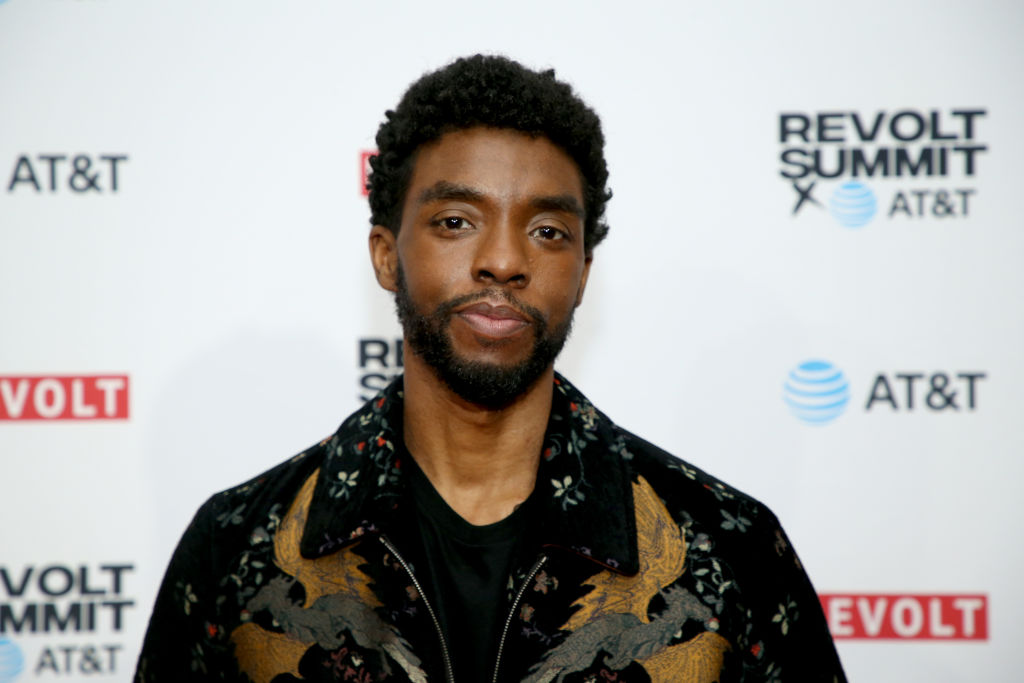 Chadwick Boseman experienced racism just like Jackie Robinson and Thurgood Marshall
Black people experience racism every day, and that was especially true for figures like Jackie Robinson and Thurgood Marshall who were the first Black people in their field. This was accurately portrayed in 42, when a Philadelphia Phillies player began yelling racial slurs at Jackie Robinson, which was based on real-life events. A white team member comes to Robinson's defense as he stayed silent and focusing on batting, Chadwick Boseman's hurt yet stoic expression saying everything that Robinson likely felt in that moment. When Robinson got back to the dugout, he was almost in shock that his teammate would stand up for him in that way. Boseman's blank face as he simply uttered "Thanks" said it all.
Thurgood Marshall, who also grew up in the era of Jim Crow, experienced racism like this as well growing up in Baltimore. The city's death rate for Black residents was twice that of whites (a national issue that still hasn't gone away today), and due to school segregation, Marshall was forced to go to an all-Black grade school. He even once was unable to use the bathroom because all public restrooms were reserved for whites.
What was Chadwick Boseman's involvement with racial justice movements like Black Lives Matter?
In 2014 while doing press for Get on Up, Chadwick Boseman was asked about the recent events in Ferguson, Missouri, and revealed some of the racism that he's experienced himself. "What's happening there [in Ferguson] is not new to me; it's new to y'all," he said with a smile."I get stopped by cops all the time because of the car I drive, or I've been in New York and experienced stop-and-frisk," he said, recounting stories of being harassed by police about having books in his backpack or being questioned if he had drugs.
Given that Black Panther was a long-overdue validation for countless Black people wishing to see themselves in superhero form, Boseman was dedicated to the cause of racial justice and change up until his death. Earlier this year, he joined over 300 Black Hollywood figures — including Viola Davis, Billy Porter, and Sterling K. Brown — in signing an open letter calling for the industry to divest from the police and tell Black stories in a more positive light.