'42': Chadwick Boseman Said Jackie Robinson's Family Wasn't Initially Sure of Him Playing the Baseball Great – 'They Were Willing to Gamble'
Chadwick Boseman, in his portrayal of baseball legend Jackie Robinson, recalled how Robinson's family wasn't convinced he was good enough - and put the actor through his paces.
Actor Chadwick Boseman, who died Friday, August 28, left an impressive film legacy. The accomplished actor succumbed to colon cancer after four years of trying to survive the disease.
He received critical acclaim for his work as James Brown in Get On Up, as Thurgood Marshall in Marshall, and most notably as Jackie Robinson in 42.
The actor opened up about 42 and the baseball legend's family's initial reaction to him – and it wasn't overwhelmingly good.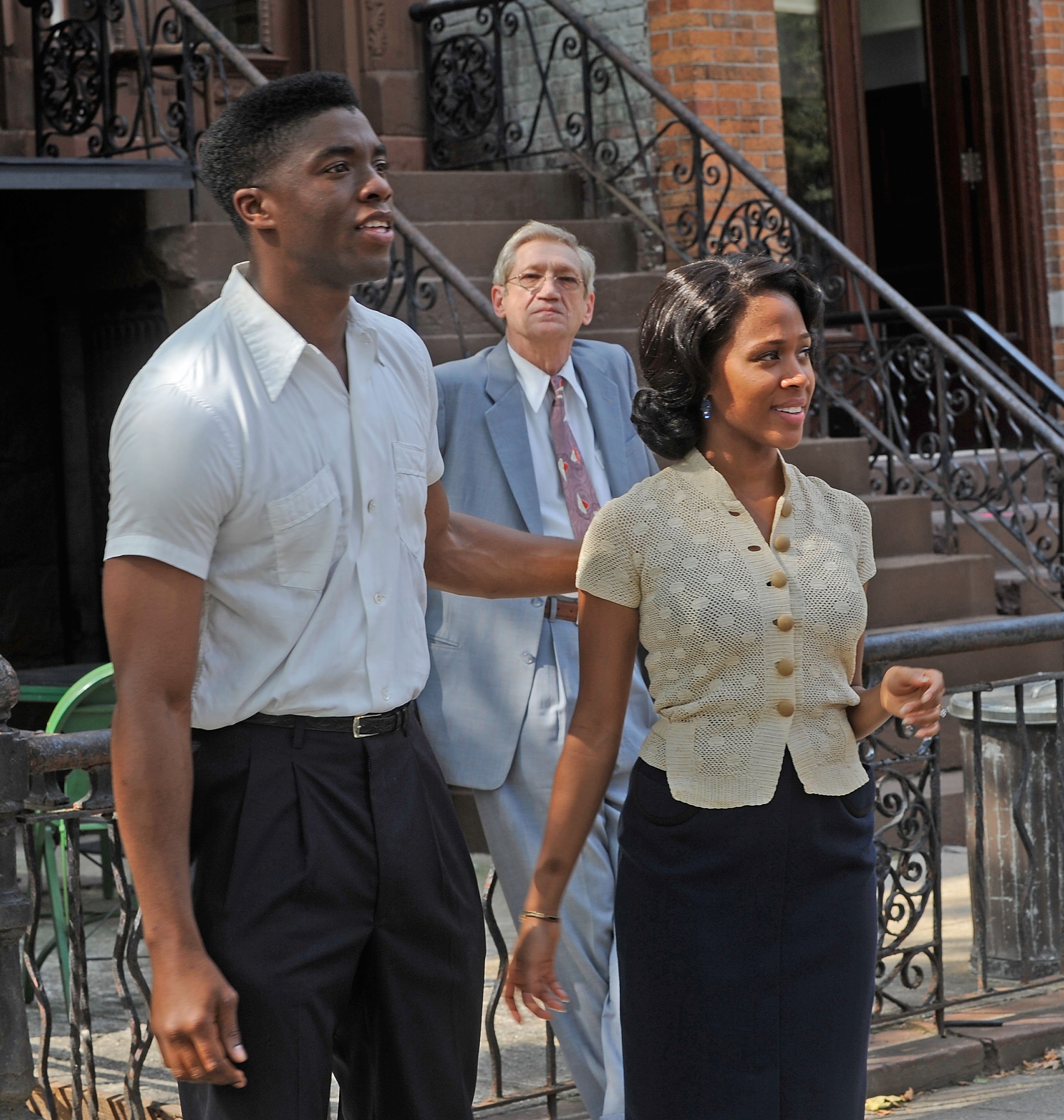 Boseman died this week after a 4-year battle with colon cancer
The actor's death stunned the world when it was announced on his social media accounts.
The posts on the accounts stated "It is with immeasurable grief that we confirm the passing of Chadwick Boseman. Chadwick was diagnosed with stage III colon cancer in 2016, and battled with it these last four years as it progressed to stage IV. A true fighter, Chadwick persevered through it all, and brought you many of the films you have come to love so much."
"From Marshall to Da 5 Bloods," the post continued, "August Wilson's Ma Rainey's Black Bottom and several more, all were filmed during and between countless surgeries and chemotherapy."
The grim news concluded, saying that the actor died at his home, with his wife and family with him. A request for privacy was also made, as the family goes through this understandably painful time.
Chadwick Boseman, for '42', first met with Jackie Robinson's widow
Boseman was cast in 2012 in the role of activist and baseball great Jackie Robinson for the film 42. It was a momentous accomplishment, as he told Smithsonian Magazine in 2013, in his description at meeting Robinson's widow, Rachel.
"The first thing that I did was, I went to meet [Rachel Robinson] at her office…" Boseman said. "She sat me down on a couch, just like this, she just talked to me very frankly and told me the reasons why she was attracted to him, what she thought of him before she met him…She just went through who they were."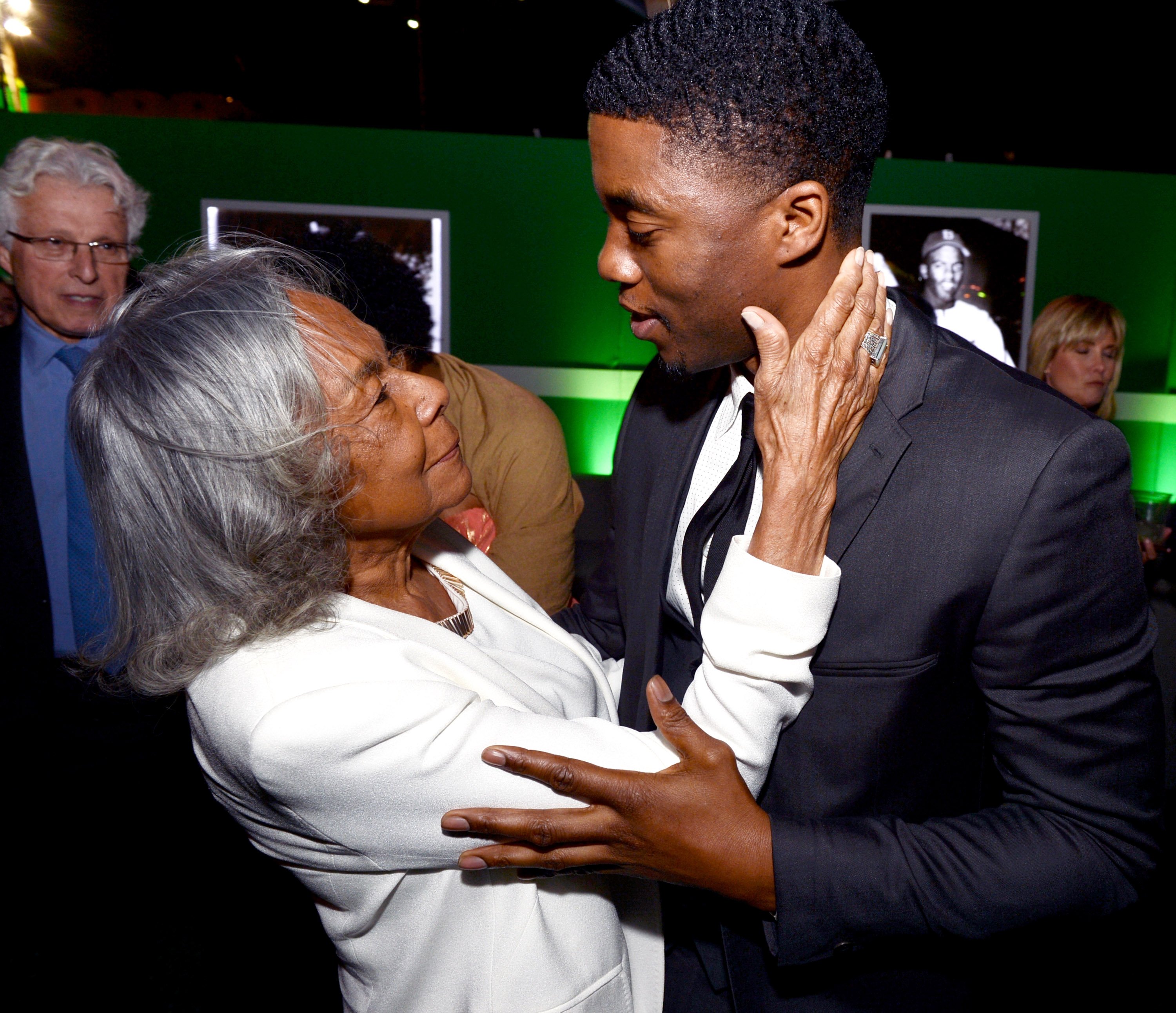 Boseman then met the rest of the Robinson family
The James Brown actor then described the intense scrutiny he underwent in meeting other members of the Robinson family.
"Then I met [Rachel] again with children and grandchildren and in that case, they were…asking me questions: 'Are you married, why aren't you married?' You know, anything that you could imagine," he said.
"Actually, before they ever spoke to me," he admitted at that time, "they were prodding and poking and measuring me and I was like, 'who are these people?' And they said, 'You're playing my granddad, we gotta check you out.' It was as much them investigating me as it was me investigating him."
Asked if the family gave him a thumbs-up, Boseman said frankly, "They did not give me a seal of approval, but they didn't not give it. They were willing to gamble, I guess."
In the end, as we learn of Chadwick Boseman's final years, it's clear that he, like Jackie Robinson, displayed great courage and grace during the harshest time of his life.