Chadwick Boseman's Wife Simone Gives a Musical Tribute to the Late Actor at the 'Stand Up To Cancer' Telethon
Chadwick Boseman, a versatile actor, known to play many Black icons in movies and the iconic role of Black Panther, died of colon cancer in August 2020. The late actor was honored during the Stand Up to Cancer telethon on Aug. 21. It was Boseman's wife, Simone Boseman, who participated in the telethon and honored the actor in an emotional performance, The Hollywood Reporter wrote.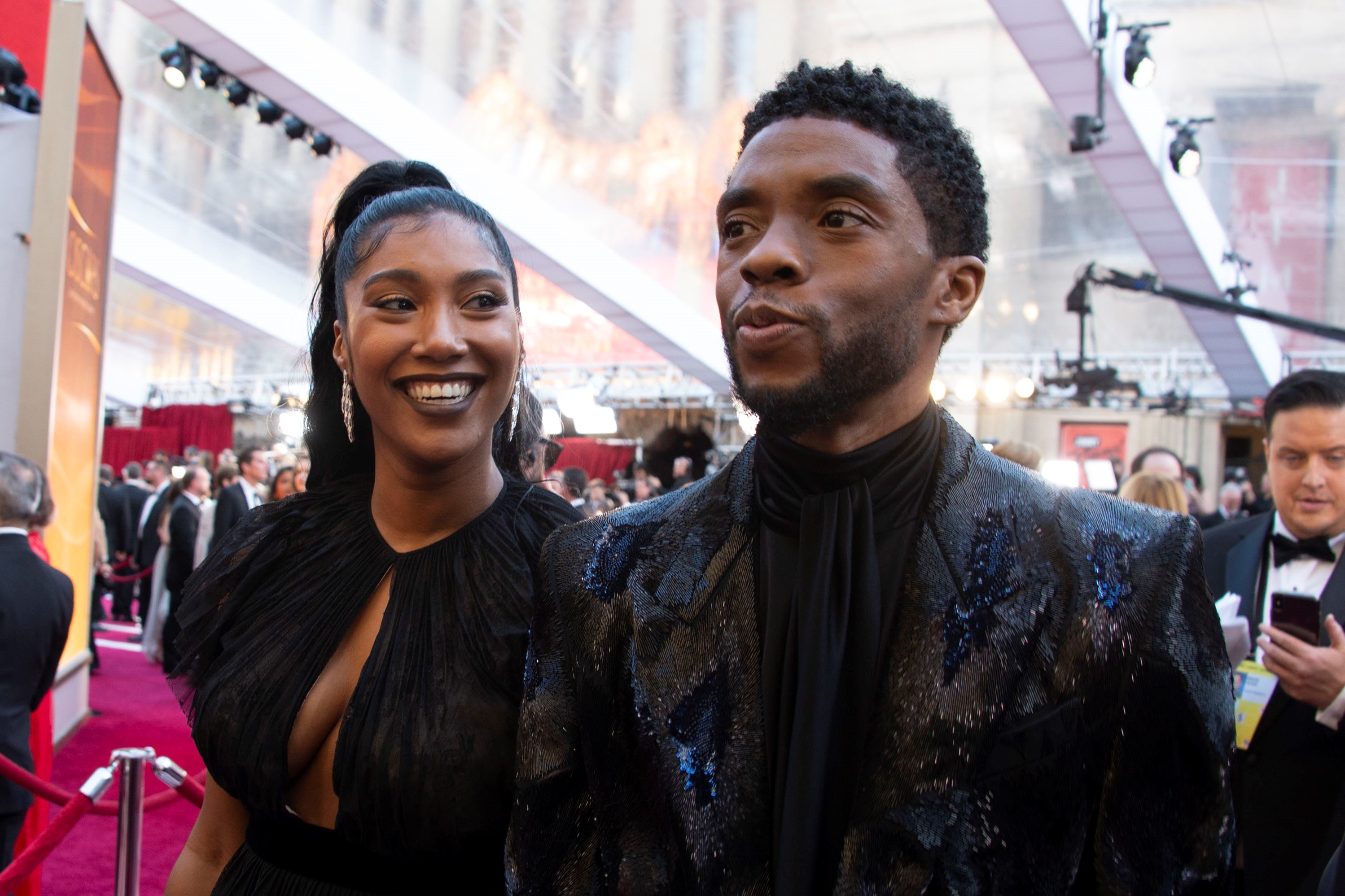 A musical tribute from Boseman's wife
Black-ish actor, Anthony Anderson remembered the talented actor and his struggle with cancer that was kept away from public attention. He then introduced Boseman. 
"The world lost an incredible artist and a true hero. But before he was a public figure, he was a person like you or me, a son, a brother, uncle, cousin, friend, colleague, husband," Anderson said. "Many of us are all too familiar with the fracture a dearly loved one's passing leaves in the lives of those who love them."
Boseman sang the song I'll Be Seeing You which talks about missing a loved one and finding them through the memories they've left behind. 
What is the 'Stand Up To Cancer' Telethon?
The telethon was a fundraising event that was hosted to celebrate 13 years of cancer research. Produced by Reese Witherspoon and Jim Noth, the event on YouTube saw many other actors participate.
While the Modern Family actor Sophia Vergara also spoke about her experience being diagnosed with thyroid cancer at the age of 28, Matthew McConaughey spoke about how the disease took away a beloved friend and mentor from him.
Other stars like Chris Evans, Paul Rudd, Jennifer Garner, Cecily Strong, Bradley Cooper, Tony Hale, and Ed Helms also appeared on the telethon.
Apart from Boseman, Stevie Wonder, Common, and Brittany Howard also performed.
Boseman's legacy as an actor
Boseman, who died at the age of 43, created a pathbreaking career for himself. Though a student of direction at Howard University, Boseman's first breakthrough came in 2013 when he played the role of the baseball player, Jackie Robinson in the film 42. He then went on to play other famous personalities onscreen like the singer James Brown and the Supreme Court judge, Thurgood Marshall.
His biggest commercial movie role, however, was as Marvel's Black Panther from 2016 to 2019. As the first standalone Black superhero of the Marvel Cinematic Universe, Boseman became an internationally acclaimed star.
While he was diagnosed with cancer in 2016, his fight against the disease was completely hidden from public attention. His powerful work in Ma Rainey's Black Bottom in 2020, earned him a posthumous Golden Globe Award and an Oscar nomination.
To honor Boseman's legacy, Marvel announced last year that they would not recast the role of T'Challa in the Black Panther movies. The sequel to the movie is currently in production and has tightly kept under wraps any details about who will take over from Boseman's iconic portrayal of the superhero.
In an earlier interview, Marvel CEO Kevin Feige told Entertainment Weekly that doing the movie without Boseman was "very emotional."
Feige said, "We're going to do it in a way that would make Chad proud."
The next Black Panther movie is slated to release on July 8, 2022.
RELATED: 'Black Panther' Should and Could Continue With Shuri