'The Chair': Netflix Release Date, Main Cast, and What to Expect
In these divided times, we can all agree on one thing: We need more Sandra Oh. The Hollywood veteran has brought television fans some of their favorite characters of all time, including Cristina Yang in Grey's Anatomy and Eve Polastri in Killing Eve. Thankfully, TV is about to get a whole lot better. Sandra Oh will soon star in another show: The Chair.
That's right — The Chair is coming to Netflix, promising to be an instant hit. And fans won't have to wait long.
'The Chair' will premiere August 20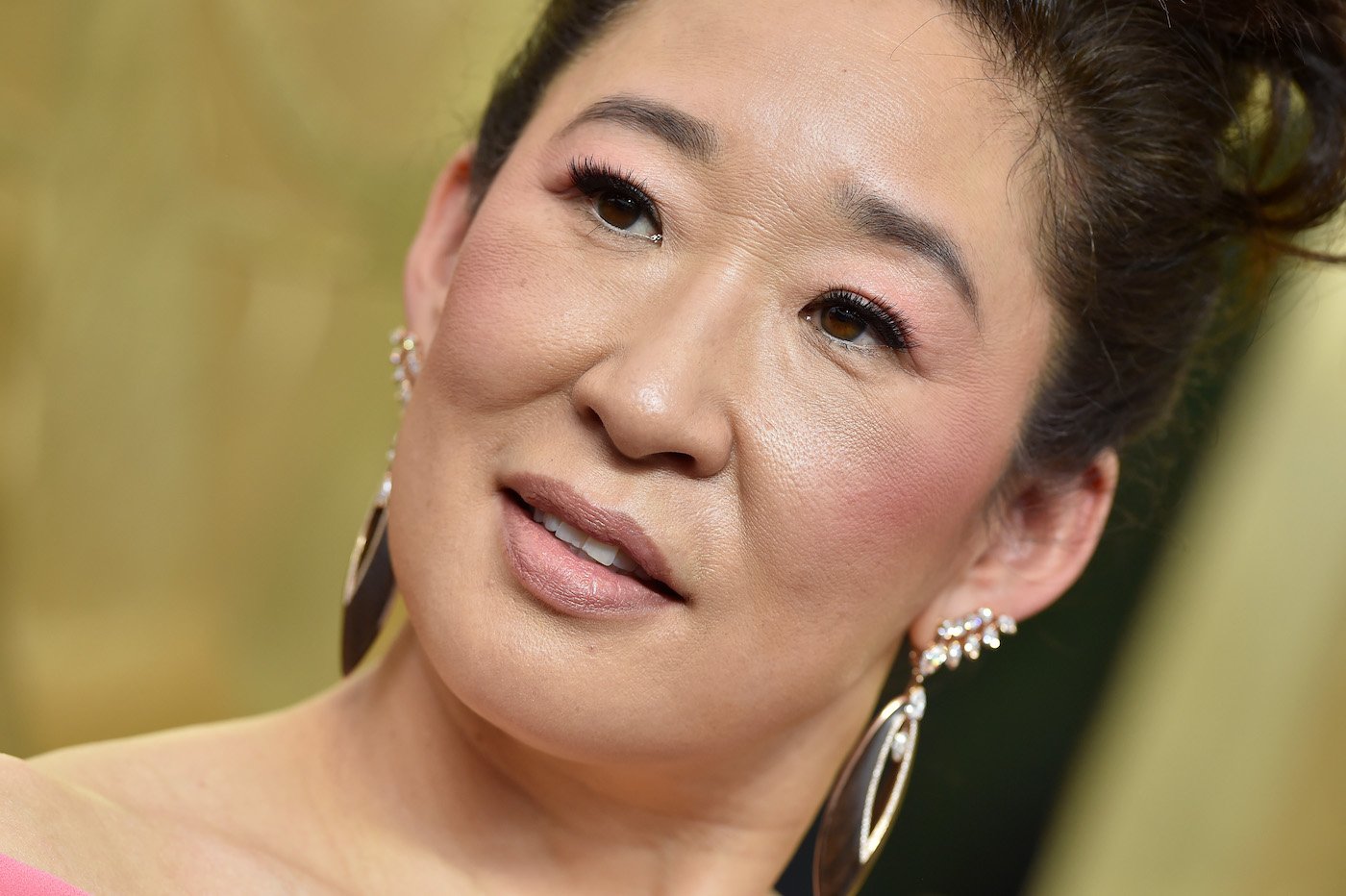 In The Chair, Oh plays Ji-Yoon Kim, the new head of the English Department at Pembroke University. Although Netflix bills the show as a comedy, its premise carries some serious subtext. Ji-Yoon is not only the head of the English Department but also the first woman of color to hold the position. Add that to the fact that Pembroke University has few faculty members of color, and Ji-Yoon faces substantial challenges.
There will be a comedic spin on Ji-Yoon's trials and tribulations. The first six episodes of The Chair will drop on August 20, Harper's Bazaar reports. Like most comedies, each episode will be 30 minutes long. The trailer promises sparks from the beginning.
In the teaser, fans see Ji-Yoon struggling with a department in "crisis." She wonders if she was hired so that a woman would go down with the ship when the department ultimately explodes. It's hard to imagine what kind of crisis an English department could be facing, but viewers will find out.
Sandra Oh isn't the only big name in 'The Chair'
Other big names besides Oh's are attached to The Chair. They'll be on screen and behind the scenes. Holland Taylor, of Legally Blonde fame, will play a professor, as will Jay Duplass. Nana Mensah and David Morse will also play faculty members alongside Oh. As for Ji-Yoon's family, 7-year-old Everly Carganilla, who starred in Yes Day, looks like she'll play Ju-Hee Kim, who presumably has some relation to Ji-Yoon.
And more big names are behind the scenes. A few Game of Thrones producers signed on, namely David Benioff, D.B. Weiss, and Bernie Caulfield. GoT seems like a long way from a lighthearted show such as The Chair, but there might be considerable overlap between Westeros and the politically charged landscape of academics.
Amanda Peet has also joined The Chair as executive producer, writer, and showrunner. That's basically everything. Oh has an executive producer credit alongside Peet, suggesting the show is female-led despite the GoT boys' involvement. And The Chair's six episodes are all directed by Pen15 veteran Daniel Gray Longino.
Will the show be a limited series?
Netflix has been producing more limited series. They're written with a definitive ending and don't come back for subsequent seasons. Although the streaming platform used to renew all shows for multiple seasons, it seems Netflix has done a 180. It seems to be increasingly turning to limited series with a set number of episodes.
The first installment of The Chair will have only six episodes, which leans more toward a limited series than a complete show. But Netflix hasn't said if there will be more after the first six. It could be that the streaming giant is testing the waters with a small number of episodes before deciding if it'll produce more seasons. Netflix is still definitely renewing its heavy hitters, such as Bridgerton. If The Chair does well, there could be more.