Chance the Rapper Called Working With Kanye West 'Insanity'
Chance the Rapper has been open about Kanye West being his idol, and the artist that got him into rap music. When Chance finally started collaborating with his role model, however, he couldn't help but to find West's work ethic and collaborative process as a little insane for several reasons.
Since blowing up from independent rapper to mainstream sensation, Chance the Rapper has collaborated with many popular artists. Although he's partnered up with the likes of Justin Bieber and Childish Gambino, there hasn't been a collaboration quite like rapping alongside Kanye West. Chance the Rapper has even gone so far as to call the process insanity.
Because Kanye West goes above and beyond for artistic perfection, it's an experience that Chance the Rapper has learned a lot from.
Kanye West had a lot of influence on both Chance The Rapper's life and career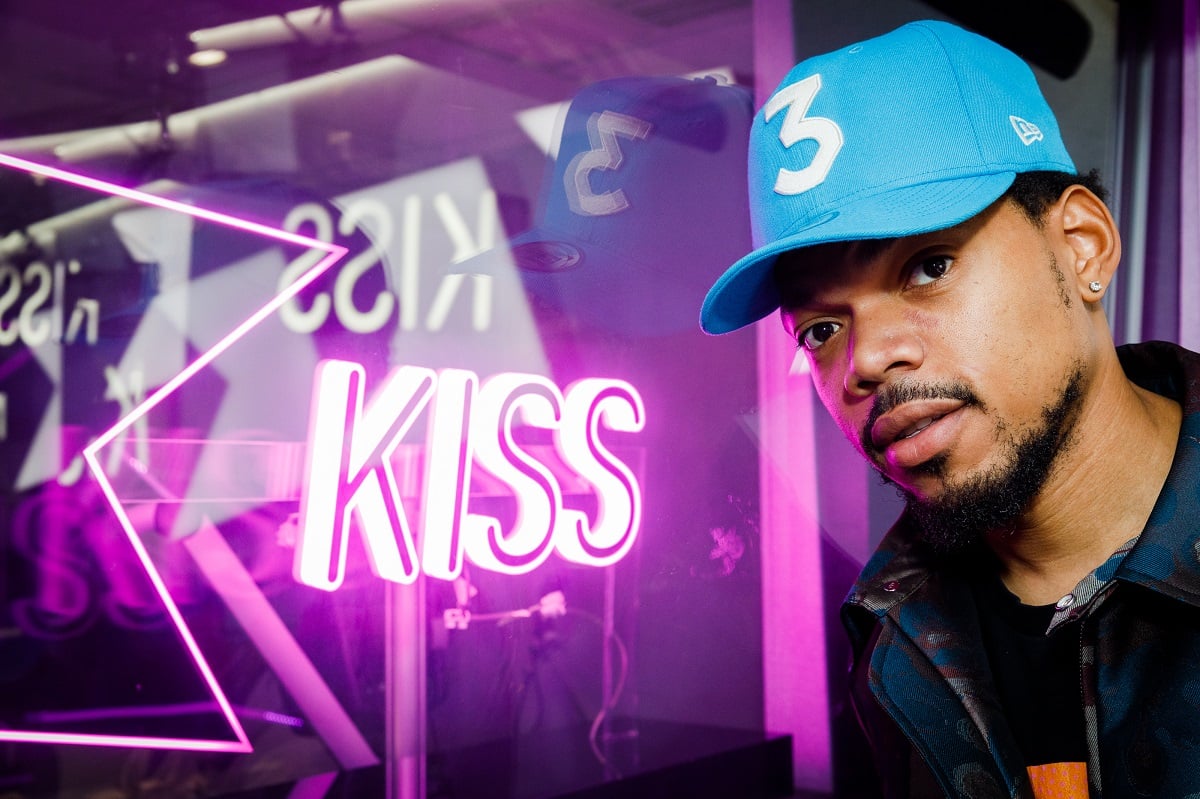 Chance the Rapper has admitted how much he's looked up to the Graduation artist. Apart from both being from Chicago, Kanye West's debut album, the College Dropout, was the first album that Chance purchased. On a personal level, Chance the Rapper revealed how much West's music got him through hard times.
"It's crazy cause I feel like I met Kanye the first time I heard We Don't Care. Like he's been there for me since 2004," Chance wrote in a tweet according to NME.
He would later go on to tweet, "Kanye was there when I tried out for the talent show, the first time I knew a kid who passed away, the first time I got suspended. But still, every time I talk to him, it feels foreign. I still get nervous and starstruck."
Chance the Rapper and Kanye West have gone on to collaborate on several songs like All We Got, Sit Back, and Ultralight Beam. Chance has expressed enormous gratitude in working with Kanye West. But Chance, who has seen West's creative process, has also described the work ethic and imagination West uses to create his songs. And for Chance, it was a learning experience.
Chance the Rapper describes working with Kanye West as Insanity
In an interview with Jordan Peele on Teen Vogue, the Get Out director asks Chance what's it like working with Kanye West. Chance doesn't mince words.
"Insanity. He's very big on multitasking," The Lion King star said. "We'll have a studio rented out, and he'll bounce between rooms working on different songs, writing for a second or adding or subtracting productions. He'll also put a bunch of people in a room that he thinks might have good ideas and try to see what they come up with."
Kanye West isn't limited to just collaborating with other artists, however. Chance revealed that he would often seek ideas from people in a wide variety of fields.
"I remember one night we had a lady who produced the Lego film, a bunch of coding people, and a magician all in a room together trying to figure out how they could make him disappear onstage," Chance revealed.
But these sessions aren't always about just music. Sometimes, West is in the studio if only to express his views on the world or to give life advice. For Chance, these kinds of lectures have helped the rapper grow in many ways.
"I think it helped me find myself. I'm a young dude from Chicago who grew up with Kanye as my image of hip-hop. Finding your voice in a room where you have to challenge Kanye is scary — but it's also life-affirming," Chance confided to Peele.
Kanye West and Chance the Rapper once got into it because of a line in Chance's song
Chance the Rapper once revealed that he and Kanye West got into it because of Chance's lyrics. Complex reported that there were words in their collaborative song, Ultralight Beam, that West didn't want included on the record. West tried to nix some of Chance's lyrics because of this.
I rapped on Kanye's s*** right before it came out that I was working on these three Grammys, and I was like, 'If I keep rapping like that, and just saying s***'s gonna happen, that's just gonna happen.' And it started happening," Chance said about the line according to Complex. "Kanye didn't want me to say that on that song. And I had to go back and forth with him about keeping my line on there."
Chance the Rapper eventually won the rapper over, and he was able to keep the line in there.