Chance the Rapper Shares His Thoughts on Mental Health, Opens up About His Own 'Dark Days'
Chance the Rapper shares his thoughts on mental health, therapy, and the importance of leading by example.
Chance the Rapper was a guest on this week's Peace of Mind with Taraji. The artist and host Taraji P. Henson spoke about "how the pressure placed on Black men to 'Man Up' affects their mental health." Chance, no stranger to mental health advocacy, shared his own struggles with "dark days" and his views on therapy.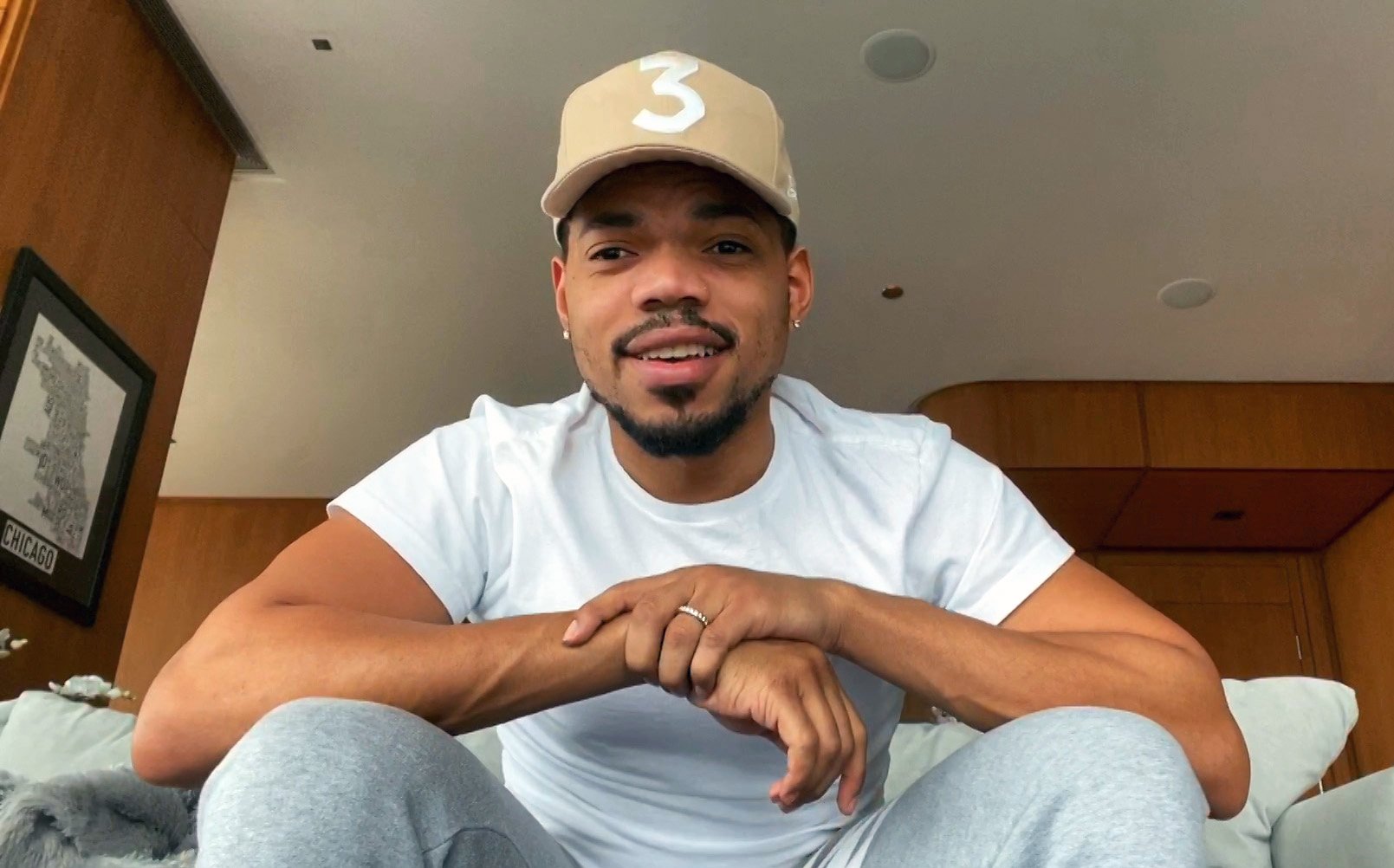 Chance the Rapper's thoughts on therapy
Henson asked Chance if he'd had "any dark days yourself."
"Definitely," he responded. "A lot of dark days…Yeah. I saw my friend killed in front of me when I was 19. I seen people I didn't know get killed, too, like, and you become kind of like, numb to it. Like, somebody else died last week. But it stays with you, you know what I mean? And you don't realize until later, like it could have lasting effects and stuff."
Despite the lasting effects the rapper speaks of, he has not sought out the aid of a therapist (for valid reason). He has, however, reaped the benefits of couples therapy.
"I've done relationship counseling, which was extremely helpful in my marriage, and we still occasionally do meet with our counselor," he said. "But, I don't have a therapist. And I believe in therapy, I'm just, you know, I don't necessarily trust going to a stranger and telling them everything about my life. I've been through a lot of stuff."
It's an issue Chance feels resonates with a lot of Black men, feeling hesitant to trust someone with their life story.
"I think Black men are naturally guarded," he said. "You kind of have to be…your weakness is preyed upon. So, I think it's a defense mechanism. You go to a funeral, like you kind of don't want to cry, you know what I mean? You don't want to subject yourself to the feeling of like, that weakness, of like, you know, it just takes a lot to be cathartic, to like, to cry, to like empty yourself."
Leading by example
But Chance is hopeful things are changing, now that more Black men in the public eye are willing to showcase their emotions.
"So, leading by example, fo' sho'," he said. "When you show emotion, it allows other people to show emotion. Trying to give your kids and your, you know, the people that you influence a space to talk through how they feel, and a space to feel how they feel. Like, speaking about how you feel."
Chance thinks it's a "cool thing" that celebrities are beginning to be more vocal about mental health. But, at the end of the day, it's not enough.
"These kinds of dialogues in these kind of spaces didn't exist, you know, just a few years back," he said. "But, yeah. Now, it's like we're 'talented' people, but we're not the people that make the big decisions. We're not the people that, you know, write the biggest checks. Like, those kind of things have to happen. And, our lawmakers and the, you know, billion-dollar companies."
Chance the Rapper's non-profit, SocialWorks
Through his non-profit, SocialWorks, which focuses on "education, mental health, homelessness, and performing and literary arts," Chance has done a lot in the mental health sector.
"A couple of years ago, I, for the first time experienced, you know, a friend, somebody that I knew from growing up, that was having a mental health crisis, basically," he said of getting involved in the mental health space. "And his family and his friends had exhausted their efforts over years and years of trying to help. I didn't really know that much about this stuff. There's probably a ton of situations where people, you know, we just wrote them off as like, 'crazy,' or like, 'they was tweaking,' but they were actually going through a, you know, a chronic mental health disorder. But, there came a point where I was trying to figure out a place for him to stay, right? So, I'm trying to figure out where I can take somebody who's the same age as me, but not having the same means. And like, the kind of care that he needed wasn't available in the city, right? Or, it was very, very hard to find…So, I basically met up with the team, with Justin and Essence, at SocialWorks. And we basically found every possible mental health initiative within the city of Chicago, and then within Cook County, and then eventually through the entire state of Illinois. And, created this app that allows people to get in contact, whether it's an in-person meeting or telehealth, with a mental health service provider, and get the help that they need, instantly from their phone, and it's free…I feel like it's something that we're all, as like a mainstream, we're starting to be like, 'Okay, yeah. Like, health is beyond just our physical state.'"
You can watch the full episode of Peace of Mind with Taraji here.