Channing Tatum Met 'The Lost City' Co-Stars Naked and Covered in Leeches
It's been a minute since Channing Tatum has graced the silver screen. Since 2017, the actor has only done voice work and a memorable cameo in 2021's Free Guy. Perhaps his decision stemmed from his personal life — Tatum's divorce from Jenna Dewan was finalized in 2019 — or disappointment that his X-Men spinoff Gambit never got off the ground. Whatever the case may be, Tatum is back in a big way in 2022. But one of his first days on The Lost City immediately put him in the awkward and vulnerable state of being naked when meeting his co-stars.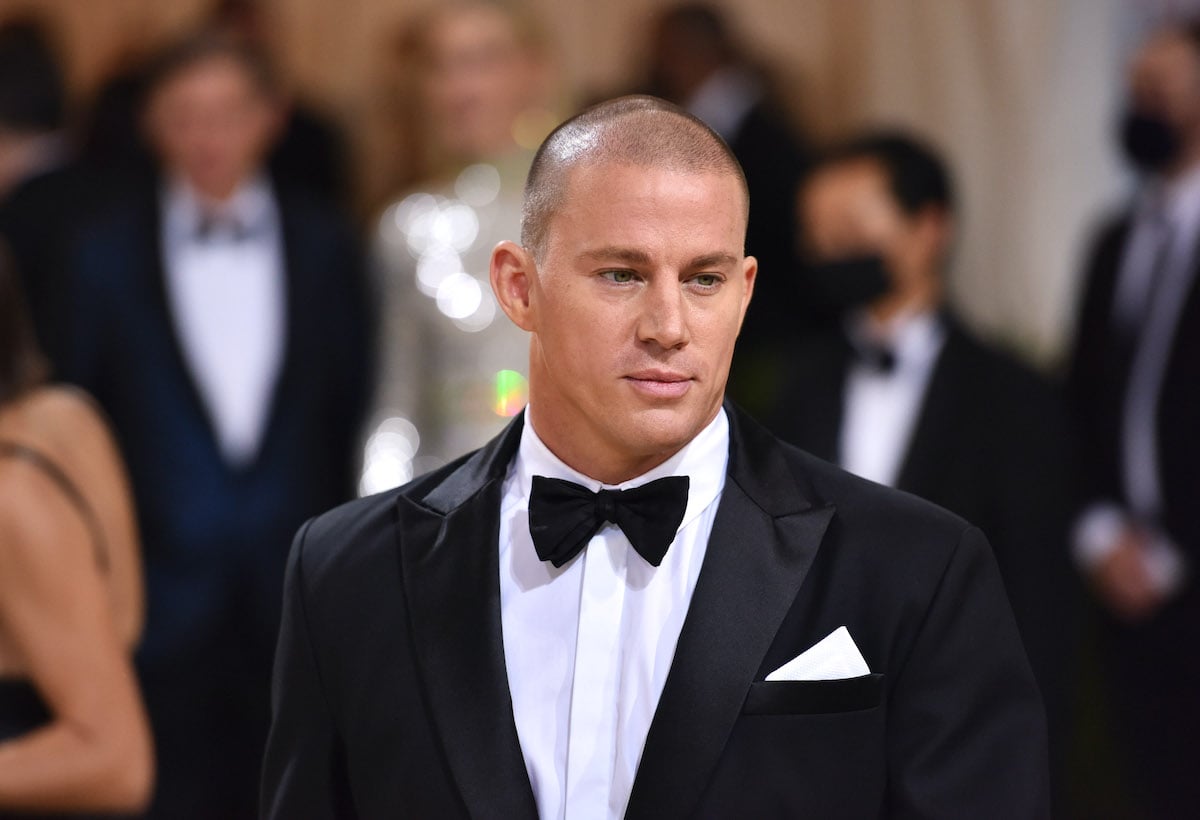 Channing Tatum is no stranger to showing off his body
Of course, Tatum isn't exactly shy. The actor even worked as a stripper in his late teens. And that experience ultimately led him to dance and then finally movies like Step Up and Magic Mike. So it's not like he is standoffish when it comes to his own physical form. But The Lost City presented a unique set of circumstances.
After all, Tatum's previous live-action leading role was way back in 2017's Logan Lucky. In 2020, he finally returned to film comedy-drama Dog, which he co-directed and stars in. That film hit theaters just a month before The Lost City and already became a hit. But The Lost City features a star-studded cast that includes two Oscar winners.
RELATED: Channing Tatum Wrote a Book for His Daughter Because She Was 'Self-Conscious' About Her Clothes
The actor's first day on 'The Lost City' was a vulnerable one
The Lost City stars Sandra Bullock as a romance novelist who is kidnapped by a billionaire (Daniel Radcliffe). The cover model (Tatum) of one her most popular books decides to prove himself by rescuing her. And at some point, Brad Pitt shows up as a government agent. Yet, with such a stacked cast, Tatum told Variety filming The Lost City got off to a very rocky start as he played a scene where his character is naked and covered in leeches.
"We didn't have any live leeches on set. We had a man gluing rubber leeches to my butt. That was my second day on set, and I had to be buck naked. I was like, 'Hi, my name is Chan. I'll be naked today.' Everyone is trying to look up and away."
Bullock corroborated that experience too, confirming Tatum was "naked as a jaybird. And by the sounds of it, she was both impressed by Tatum's commitment and having to deal with the awkward situation in her own way.
"We had [Tatum's] trainer in the budget. We had his blanched chicken and broccoli in the budget. He would be up at 4, going for a swim in the ocean. He worked so hard for a comedic moment that he knew needed to look and be a certain way. And I spent the remainder of the day just looking at it all, having long monologues to his bits and pieces."
In a way, perhaps it was beneficial that Tatum and Bullock got this scene out of the way early on. If nothing else, it probably proved to be quite the bonding experience for the two stars.
Channing Tatum will return for 'Magic Mike's Last Dance'
Ironically, one of Tatum's next movies after The Lost City will involve a lot more nudity. The actor is already signed on to return as the title character in Magic Mike's Last Dance. Little is known about the film, aside from the return of original director Steven Soderbergh and Tatum himself.
So it is unclear whether the supporting cast — including Matt Bomer, Joe Manganiello, and Kevin Nash — will also be back. But given that its title implies this will be the last in the franchise, one imagines Soderbergh and Tatum will try and bring back as many returning faces as possible from the 2012 original and 2015's Magic Mike XXL.
RELATED: 'Magic Mike 3': Channing Tatum Returning for Another Sequel