Charli D'Amelio Loses Followers, Asks Fans to Stop Harassment Over YouTube Video
Charli D'Amelio and her sister Dixie of TikTok fame drew negative attention after posting a video of their family dinner. Some social media users took aim at their behavior and slammed them online. Charli recently spoke about the backlash online before taking a break from social media. But one of the parties involved came to her and her sister's defense.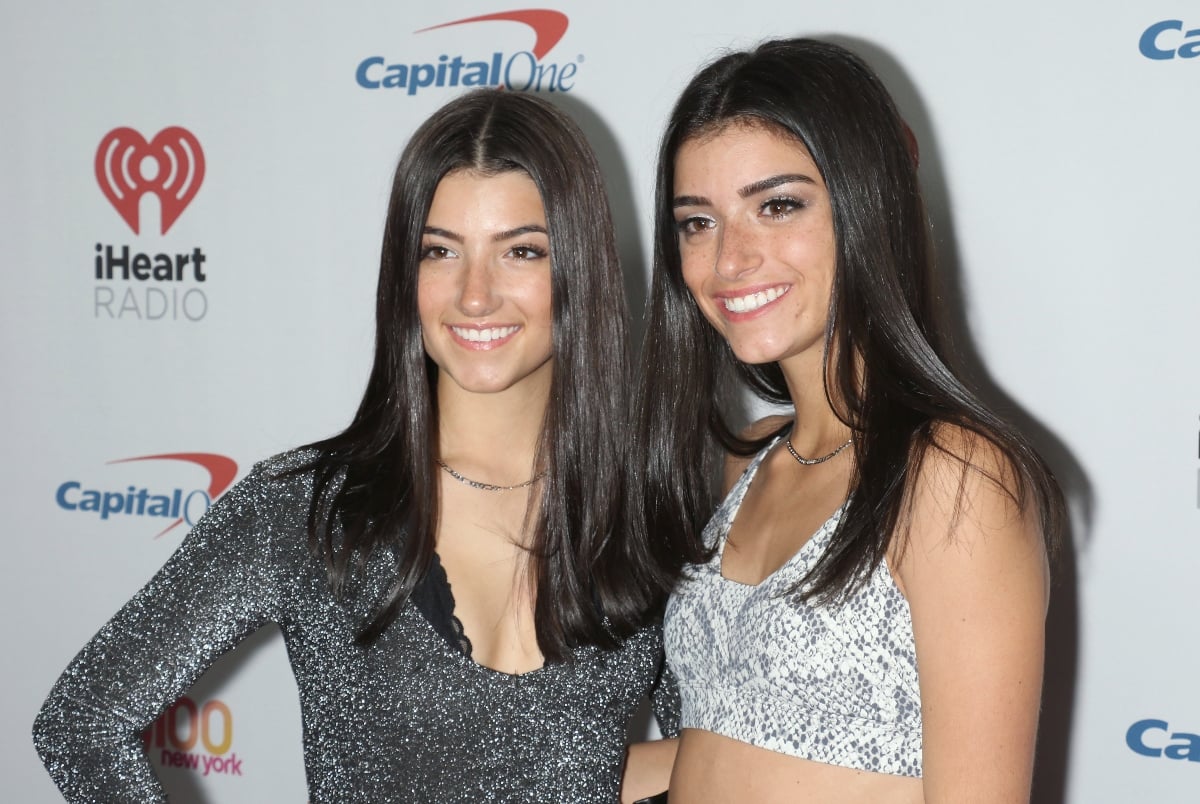 What happened with the Charli and Dixie D'Amelio dinner video
On Nov. 16, a video posted to the D'Amelio family's YouTube channel went viral. In it, the D'Amelios welcomed makeup mogul James Charles to their dinner table to break bread with them over a chef-prepared meal.
What rubbed some the wrong way, however, was sisters' reaction to the food that was served. While the salad course went over well, the paella did not.
The chef explained that traditional paella contains snails, and they bring good fortune. When the family discovered this midway through eating, Dixie tried one before dramatically spitting it out and upchucking.
Charli chimed in and asked if they had any Dino nuggets, and many fans thought the girls behaved rudely or like "brats."
One YouTube commenter wrote, "My mom would've slapped me if I acted like that on the dinner table LOL."
Another added, "Throwing up and calling the Chef's food "disgusting" is the most disrespectful thing you can do to a chef. You can complain about the food, everyone has their own preferences but acting like that? Nah." Similar comments were shared on Twitter and Instagram with some calling for the girls to be canceled.
Charli D'Amelio and Dixie D'Amelio addressed the backlash
Charli D'Amelio reportedly lost 1 million followers after the post and went on Instagram Live to address the criticism. She defended the video and said it was joke and they didn't purposely insult the chef, Aaron May.
She explained he was in on it and the reactions are based on a misunderstanding. In a tearful post, she said some people were attacking her and wishing for her death. The 16-year-old also said she was thinking about quitting social media. Entertainment Tonight shared a clip.
Dixie D'Amelio also made a video and wrote about the incident on social media, and explained she often acts dramatic and spits food up if it's something she doesn't like.
Chef Aaron May defends the D'Amelio sisters
While a few influencers such as Charles and Trisha Paytas spoke on the situation, others wondered what the chef thought about it. The Hollywood Fix caught up with him and the D'Amelios' content director, Tommy Burns. They both said the entire video was a setup and they knew how Dixie would react.
May said he loves the girls and the video was blown out of proportion. Burns claimed ownership for the snail bit and said May is the family's official chef for "Dinner With the D'Amelios." He said it was all about serving content.
May shared that he feels bad about the girls receiving so much hate online, and he wants people to know the whole thing was a joke.
The D'Amelio sisters are back to posting their regular content on all platforms.