Charli From 'Vanderpump Rules' Shows Smashed TV Brock Davies Hung – 'We Thought Someone Was Breaking In'
Charli Burnett from Vanderpump Rules joked that while Brock Davies may be Scheana Shay's knight in shining armor, he still can't hang a TV.
She tweeted, "Update on the TV Brock hung up lmao it literally fell at like 4 am we thought someone was breaking in," along with a photo showing a large, flatscreen television, smashed and face down on the floor in front of an entertainment system.
Charli from 'Vanderpump Rules' hit fans' funny bone
The tweet hit a funny bone for so many fans because Shay used to brag that ex-boyfriend Rob Valletta could hang a television in under seven minutes. "Where's Rob when you need him," one fan replied on the Twitter thread. Another added, "I love it. Oh no u better call ROB."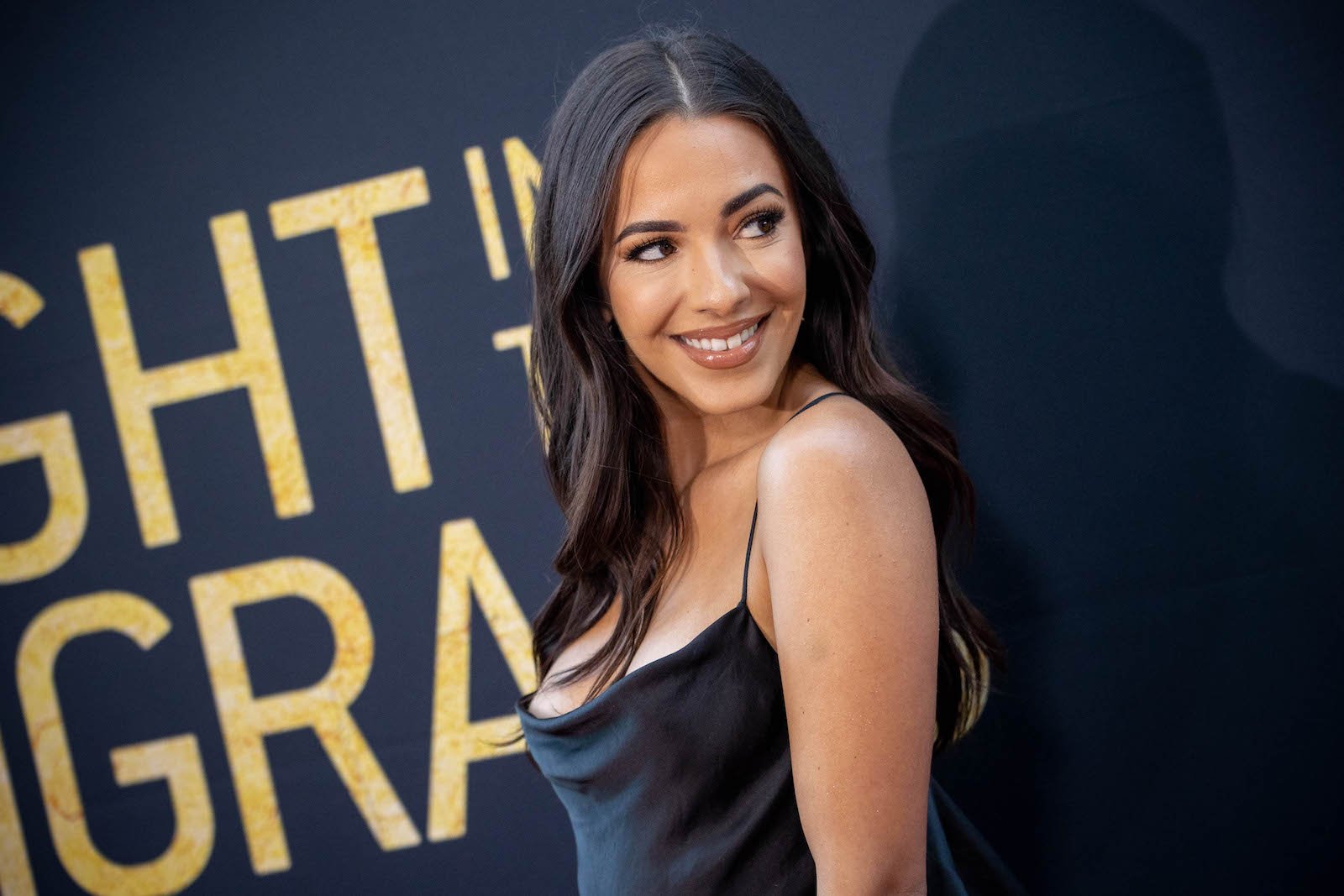 A fan wrote, "Schena be mad her new bae cannot hang the tv." Several fans added advice and reasons why the TV hanging attempt failed. "Wow he didn't even use drywall anchors! Definitely an amateur job… did the tv screen break?" someone wrote. This led to more people suggesting he look for the wall studs and use anchors.
Brock Davies joked about the 7-minute TV hanging skills too
Davies is well aware of the seven-minute TV hanging legend. In fact, he joked about it on Shay's podcast in 2019. "Seven minutes, thanks, mate. We can touch that one later," he said (via Bravo's The Daily Dish). "It's a soft subject for me, for sure."
And while Davies referred to Valletta as a "good guy" he still seemed a little annoyed over his TV hanging skills. "The f**king a**hole makes me put up a TV in under 7 minutes, that's all I have to say about him," he said. "But he's a good guy." 
But that's when Shay added context to Valletta's TV hanging skills to give Davies a little more credit. "To be clear, the framework was already drilled in the wall," she said. "He simply took it out of the box, put it on, plugged it in, turned it on in under 7 minutes."
The couple then got a little snarky. Shay said she enhanced the story "because I had never really been with a man who hung up anything."
To which Davies replied, "You just haven't been with a man. Let's just say that."
No shade from Charli toward Scheana Shay from 'Vanderpump Rules'
While some fans thought Burnett's remark about Davies' TV hanging skills was shady, Burnett and Shay are friends. Shay recently backed Burnett on Watch What Happens Live with Andy Cohen when a fan asked about Burnett and Lala Kent's argument.
Shay explained that Burnett experienced trauma when it came to food but Kent didn't understand there was more to the story. "I've been really close with Charli so I knew the whole back story," Shay said. "And when Lala was coming at her I was just like, ugh. But you just don't know. So I was happy that Charli was able to explain that."
Burnett is also included in the list of Shay's close friends.
"Tom [Sandoval] and Ariana [Madix] are my rocks," she said in Feb. interview with TMRWx Today on Instagram. "James [Kennedy] and Raquel [Leviss] I've been super close with this while pandemic. Charli [Burnett], who is new last season, she's also living down here in San Diego, so we've gotten really close. And I still keep in touch with Brittany [Cartwright] regularly, we're like two weeks apart with our babies… and Kristen [Doute]… I keep in touch with so many of them but Tom and Ariana, James and Raquel, we hang out on a regular basis and talk."