Charlie Cox Confirmed to Return as Daredevil in 'Upcoming' MCU Projects
Charlie Cox's return as Daredevil to the Marvel Cinematic Universe is no longer a rumor. Kevin Feige just announced the actor will portray the superhero in upcoming projects.
Daredevil fans have been pushing for Charlie Cox to return as the Hell's Kitchen superhero in the Marvel Cinematic Universe. Rumors swirled for years. But now, at long last, Marvel boss Kevin Feige confirms Cox's return. 
'Daredevil' was canceled, much to fans' disappointment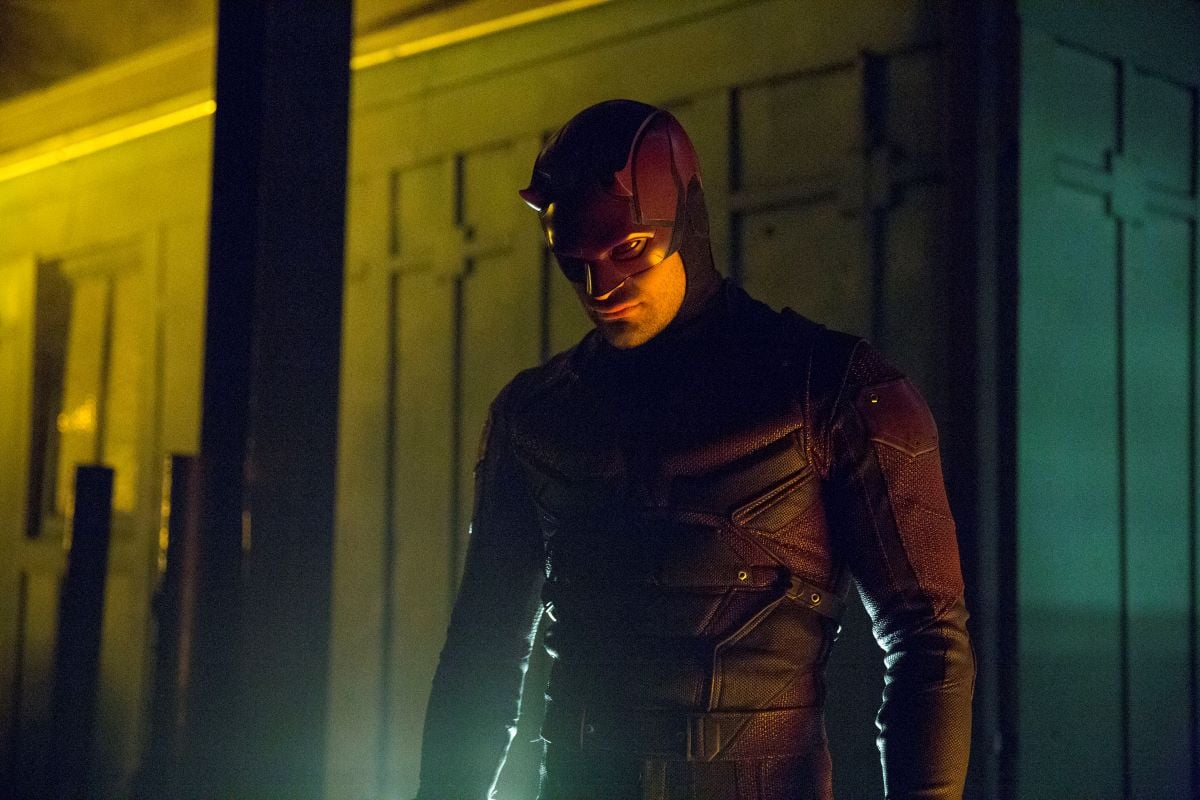 Before Disney+, Netflix was the go-to for the best Marvel series. The first of several, Daredevil, hit the streamer in 2015. And after Ben Affleck's lackluster 2003 movie, it gave fans a gratifying version of the iconic superhero. 
The show starred Cox as Matt Murdock, Deborah Ann Woll as Karen Page, Vincent D'Onofrio as Wilson Fisk/Kingpin, Elden Henson as Franklin "Foggy" Nelson, and Rosario Dawson as Claire Temple. It was followed by five connected series — Jessica Jones, Luke Cage, Iron Fist, The Defenders, and The Punisher — which were also set in New York City and featured cast and storyline crossovers. 
To fans' dismay, Netflix canceled Daredevil after season 3, and eventually nixed all the connected Marvel shows. The decision came after Marvel Television (the studio behind the Marvel Netflix series) was permanently phased out.
Marvel boss Kevin Feige confirms Charlie Cox's return as Daredevil
Daredevil fans have been hoping to see Cox's Matt Murdock appear in the MCU. And after years of speculation and rumor, Marvel Studios head Kevin Feige announced the good news to Cinema Blend. 
"If you were to see Daredevil in upcoming things, Charlie Cox, yes, would be the actor playing Daredevil," Feige confirmed. "Where we see that how we see that, when we see that, remains to be seen."
Feige is usually vague about any MCU news, likely because he wants fans to be genuinely surprised. But the fact that he confirmed Cox's return is big news. This means that along with Cox, there is a real chance that Woll, D'Onofrio, and other Netflix Marvel stars could also return. 
Charlie Cox could appear in any upcoming Marvel projects
Hawkeye Episode 3 featured a scene that hints at Wilson Fisk's arrival in the MCU. And ever since, fans have been hoping to see D'Onofrio make a surprise appearance as the Daredevil villain. Whether he does or not remains to be seen, but the Hawkeye storyline is so close to Matt Murdock, it feels like it's opening the door for the superhero's return.
One project fans are keeping their eye on is She-Hulk. In the comics, Jennifer Walters, aka She-Hulk, is a lawyer who goes head-to-head with Matt Murdock in court. So there is a real possibility that Cox will join Tatiana Maslany for the upcoming Marvel series. 
When asked about returning as the masked hero in October 2021, Cox told  SiriusXM's Pop Culture Spotlight that he would willingly return. And he joked that he would battle anyone else eyeing the role. 
"I would go down into my basement," Cox said. "I would find my Daredevil mask, [then] hunt them down. I'd make them fight me for it."
As of now, fans are waiting to see if Cox makes a surprise appearance in Spider-Man: No Way Home. The highly-anticipated movie hits theaters on Dec. 17.