Charli D'Amelio's New Hulu Reality Series Has Fans Excited
Fans of Charli D'Amelio are super excited about her family's new Hulu series.
The TikTok era has spawned many stars, but none shine brighter than young Charli D'Amelio. The TikTok star is not only one of the biggest stars on the platform, but she has expanded her sights to include merchandising deals, a collaboration with Dunkin' Donuts, and even a Super Bowl commercial. D'Amelio is poised to embark on her biggest project yet, however, with the upcoming debut of a new Hulu reality TV series that features not just Charli D'Amelio, but other members of her family as well. Fans have been flocking to social media in recent days to discuss the show, revealing that there is a lot of anticipation surrounding the series. 
When will 'The D'Amelio Show' debut on Hulu?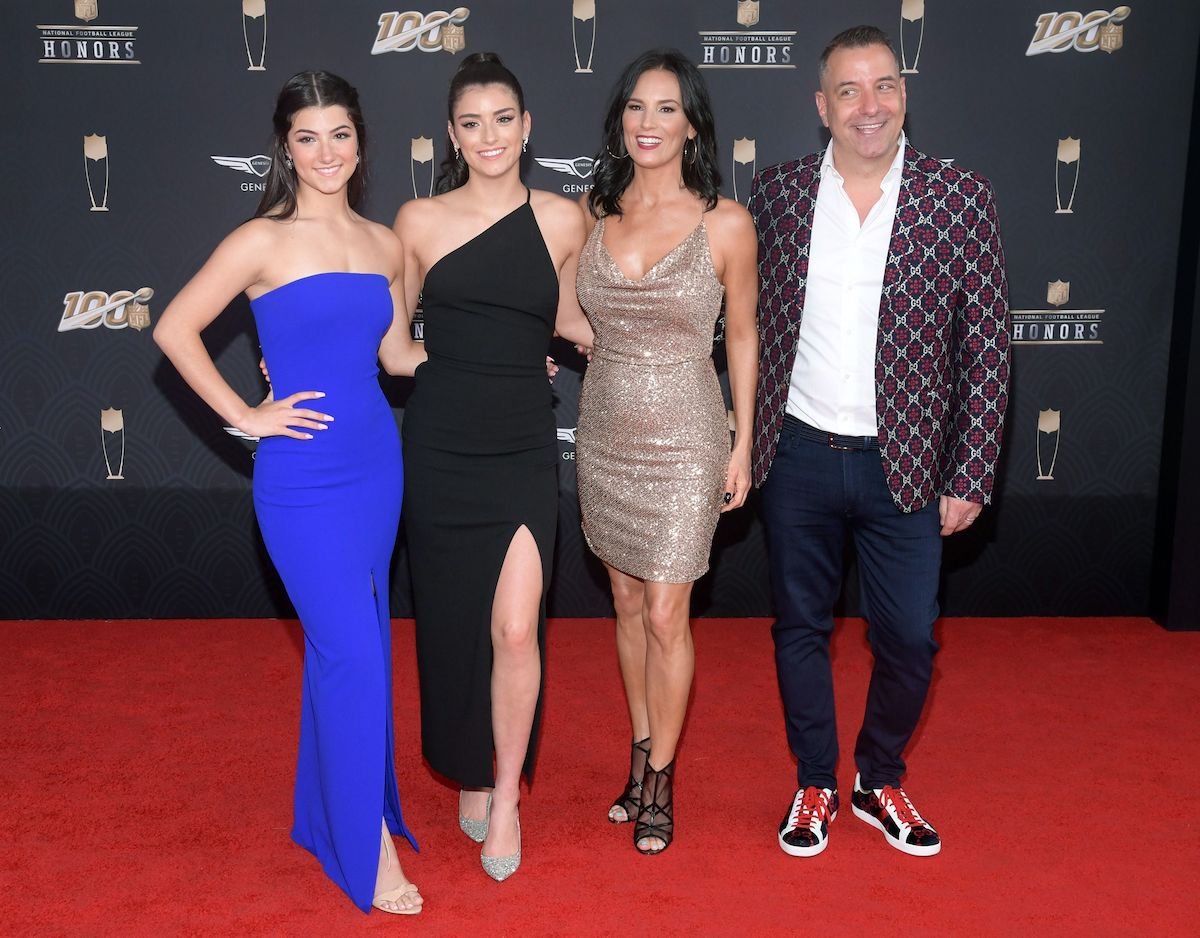 Fans who love the D'Amelio family now have the opportunity to get an inside look at how the social media–famous family spends their days, thanks to the The D'Amelio Show debuting on Hulu on Sept. 3, 2021. The series, which focuses not only on daughters Dixie and Charli D'Amelio, but on their parents as well, promises to show viewers a whole new side of the family.
In a sneak peek of the new show, fans can see that Marc and Heidi D'Amelio, Charli and Dixie's parents, are determined to raise "normal" children that do chores, in spite of the fact that both girls are budding pop culture phenomena.
For fans, The D'Amelio Show can't come soon enough, and many of the D'Amelio family's staunchest supporters have been expressing their excitement on social media. 
What do fans say about 'The D'Amelio Show'?
On a recent Twitter thread, fans raved about how excited they are to see The D'Amelio Show. "IM LITERALLY COUNTING DOWN THE DAYS. IM SO EXCITED!!!!" one fan wrote.
Another wrote, "I am pretty sure about that this will be the best show ever!"
"I'm counting down the days bc I'm that excited," another fan on Twitter detailed.
While many Twitter comment sections feature a lot of mixed reactions, this one is full of positivity, with most fans talking about how fun and full of life the new reality series will be. Clearly, the show is poised to become one of Hulu's biggest shows in recent months — and it could even propel young Charli D'Amelio to greater pop culture supremacy. 
How did Charli D'Amelio first become famous?
Charli D'Amelio might be new to the world of reality television, but her climb up the ladder of success has been steady. D'Amelio, who has been a competitive dancer since she was a young girl, first started actively posting on the video-sharing app TikTok in late 2019. She quickly gained a following for her dance videos, with her dance to the song "Renegade" earning her significant traction on social media.
In short order, D'Amelio became the most-followed creator on TikTok, and by early 2020, she was a widely recognized pop culture presence. She expanded her reach with a Super Bowl commercial in February 2020, and has steadily introduced new projects in the months since.
D'Amelio has earned fans for her transparency regarding her past eating disorder and her issues with body dysmorphia. She has also lent her voice to various social justice causes over the past year, including calling out awareness for the Black Lives Matter movement. All in all, D'Amelio has proven that she's willing to use her platform to draw attention to things that matter and that she truly cares about her followers.
Stay tuned to Showbiz Cheat Sheet for all the latest entertainment news!