Charlie Hunnam Did the 1 Thing Bikers Never Do on His First Day on the Set of 'Sons of Anarchy'
For seven seasons on 'Sons of Anarchy,' Charlie Hunnam says he 'became' Jax, and the character was 'deeply integrated' into who he was.
Charlie Hunnam has been honest about how difficult it was for him to say goodbye to Jax Teller. For seven seasons on Sons of Anarchy, Hunnam says he "became" Jax, and the character was "deeply integrated" into who he was. He even went so far as to wear the same type of clothing and drive the same motorcycle.
But according to Mayans MC star J.D. Pardo (EZ Reyes), Hunnam was far from a real biker when he first landed the role of Jax. In fact, Hunnam made a rookie mistake on his very first day on the Sons of Anarchy set.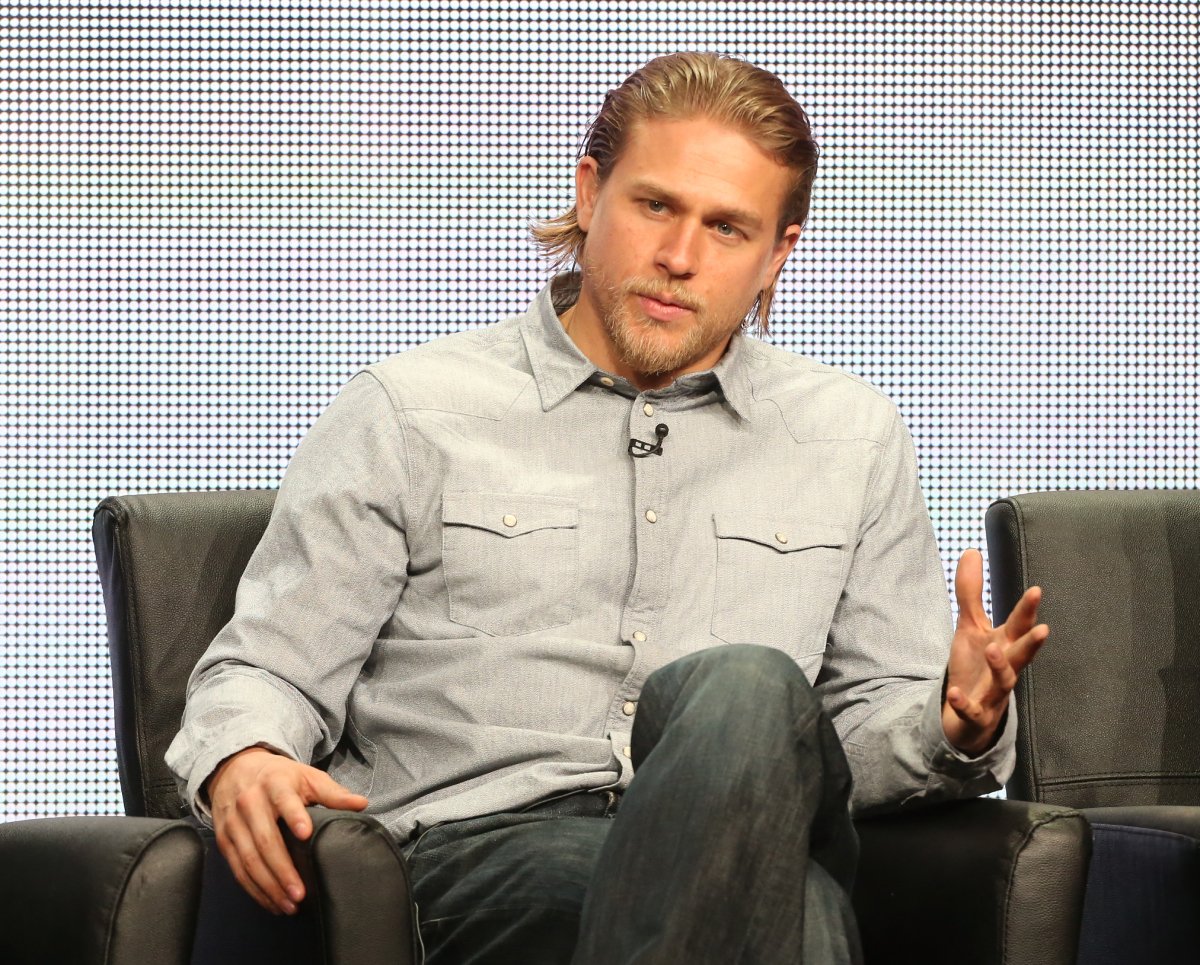 Charlie Hunnam did the one thing a real biker would never do on his first day
During the 2018 San Diego Comic-Con, Mayans MC took over Hall H ahead of its first season to introduce fans to the Sons of Anarchy sequel. During the panel, Pardo revealed that Hunnam was so green on his first day on set that he did the one thing a real biker would never do.
According to a tweet from the official Mayans MC Twitter account, Pardo let it slip that Hunnam "dropped his bike on the first day of filming Sons of Anarchy" on the streets of the fictional town of Charming, California.
When someone is learning how to ride, this can happen from time to time. Pardo acknowledged that if Hunnam did it, that means anyone else that does it is "in good company."
Hunnam admits he stole a lot of stuff from the 'Sons of Anarchy' set
Hunnam may have made an embarrassing mistake on day one. But while filming 92 episodes of Kurt Sutter's outlaw biker drama, he became a real biker both on and off-camera.
It wasn't until Sons of Anarchy wrapped and Jax was put to rest that Hunnam realized just how important the character was to him. He says he "went through a period of two or three weeks of real bereavement."
To commemorate his life-changing experience on SOA, Hunnam admits he stole quite a few things from the set. He told Entertainment Tonight that he "stole so f***ing much,"  including Jax's motorcycle — a 2003 Harley Davidson Dyna Super Glide.
"I stole my car, my bike; I stole the rings," Hunnam said. "Yes, I stole the bike. Hell yeah! It's in my garage. It was like one of those weird things that a kid does. I stole it, but I've never used it."
Charlie Hunnam is (supposedly) coming back to television
After Sons of Anarchy ended in 2014, Hunnam turned his career focus to movies. He's starred in a number of films in recent years, including King Arthur: Legend of the Sword, Lost City of Z, Crimson Peak, Jungleland, and The Gentleman.
He finally turned his attention back to television in late 2019 when he signed on for the Apple TV series Shantaram. But production problems and the pandemic have delayed the project for more than two years.
Filming reportedly wrapped in late 2021. But details about the series' future are hard to come by. The expectation was that it would premiere sometime in 2022. But Apple has so far left Shantaram without a premiere date.
All seven seasons of Sons of Anarchy are available on Hulu.