Charlie Hunnam Almost Fought 'Sons of Anarchy' Creator Kurt Sutter Several Times Behind the Scenes
Charlie Hunnam and Kurt Sutter collaborated to provide several years of entertainment with the Sons of Anarchy series. Although the two have had a steady professional relationship, Hunnam admitted that things could be pretty volatile behind the scenes between them. So much so that Hunnam and Sutter once needed security to separate the two on several occasions.
How Charlie Hunnam ended up on 'Sons of Anarchy'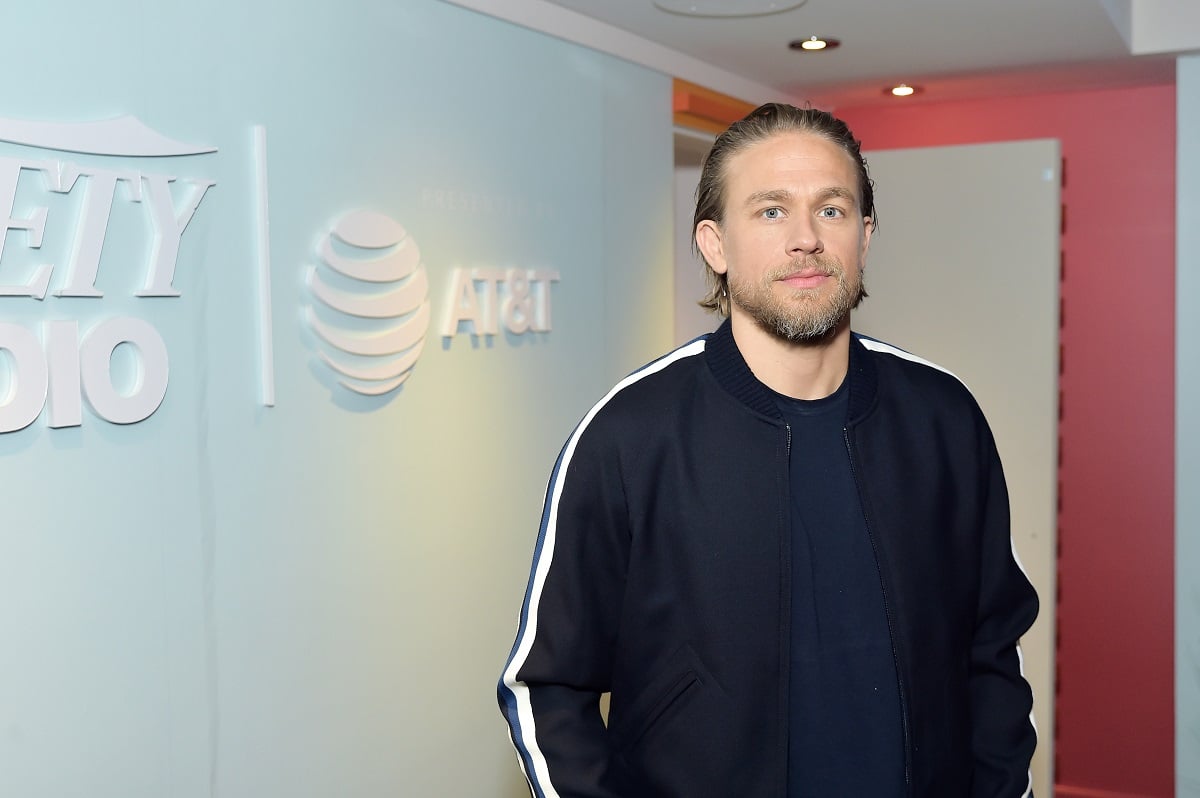 Hunnam had already built up his movie career before he got the offer for Sons of Anarchy. He already featured in films like Green Street and Children of Men. But eventually, the film roles Hunnam wanted didn't come to the actor as consistently. Eventually, Hunnam decided to focus on screenwriting during a long hiatus from acting.
"That came out of frustration with my career. Before this show, I hadn't worked for two and half years, and it was partly by choice. I was getting offered stuff, but it just wasn't the type of stuff I wanted to do. And then the few things that I did find I wanted to do, I got in that situation where I almost got the job but didn't at the eleventh hour for whatever reason," Hunnam once told Cablefax.
The actor was so passionate about his work that he was willing to turn down million-dollar offers when his money was running out. Eventually, Sons of Anarchy came along. But Hunnam was initially disappointed with being sent the script.
"I remember when I got the first script sent to me by my team. I thought immediately, 'Has it got this bad? Why are they sending me TV scripts?' They were like, 'You really got to read this.' I did and my jaw dropped. They were some of the most daring, original, and interesting pages I had ever read. Kurt [Sutter] knew exactly what he was doing," he told Men's Journal in a 2015 interview.
Charlie Hunnam and Kurt Sutter needed security to pull them apart after several heated altercations
Hunnam and Sutter worked well together to create several years of Sons of Anarchy entertainment for fans. But tempers would often flair between the two, with the pair almost coming to blows. Hunnam admitted this was the nature of their relationship because of their similar personalities.
"I love that guy, but it was hard for us to work together sometimes because we're both crazy f****," Hunnam once said about Sutter. "Kurt and I never blasted each other in the face, but I'll say it got close. There has been security rushing onto set and pulling us apart before."
According to the LA Times, one of Hunnam and Sutter's disagreements led to the Sons of Anarchy star no-showing the show's panel. But it was reported that the heated situation between the two was quickly handled.
"The issues were resolved and their relationship is better than ever," said a spokesperson for FX.
Kurt Sutter would love to work with Charlie Hunnam again
Despite the spats they've had, the two seemed to have remained close over the years. Sutter even welcomed the possibility of working with Hunnam again. But just not in a Sons of Anarchy setting. When a fan asked if he'd collaborate with the King Arthur star, Sutter didn't even think about his response.
"In a heartbeat," Sutter said on Facebook (via Popculture). "I'd love to find the right project. Something that would stretch the both of us. And that's not too reminiscent of SOA."
RELATED: Charlie Hunnam Does Have a Back Tattoo — Just Not the 'Sons of Anarchy' One