Charlie Hunnam Blasts Imposters Doing 'Nefarious S**t' and Makes It Very Clear to 'Sons of Anarchy' Fans That's Not Him on Social Media
Sons of Anarchy alum Charlie Hunnam has a very important message for his fans who think he's on social media — don't believe the "tricksters." Someone alerted Hunnam to the fact that there are people on social media pretending to be him. In response, the actor made a video blasting the imposters who are doing "nefarious s**t."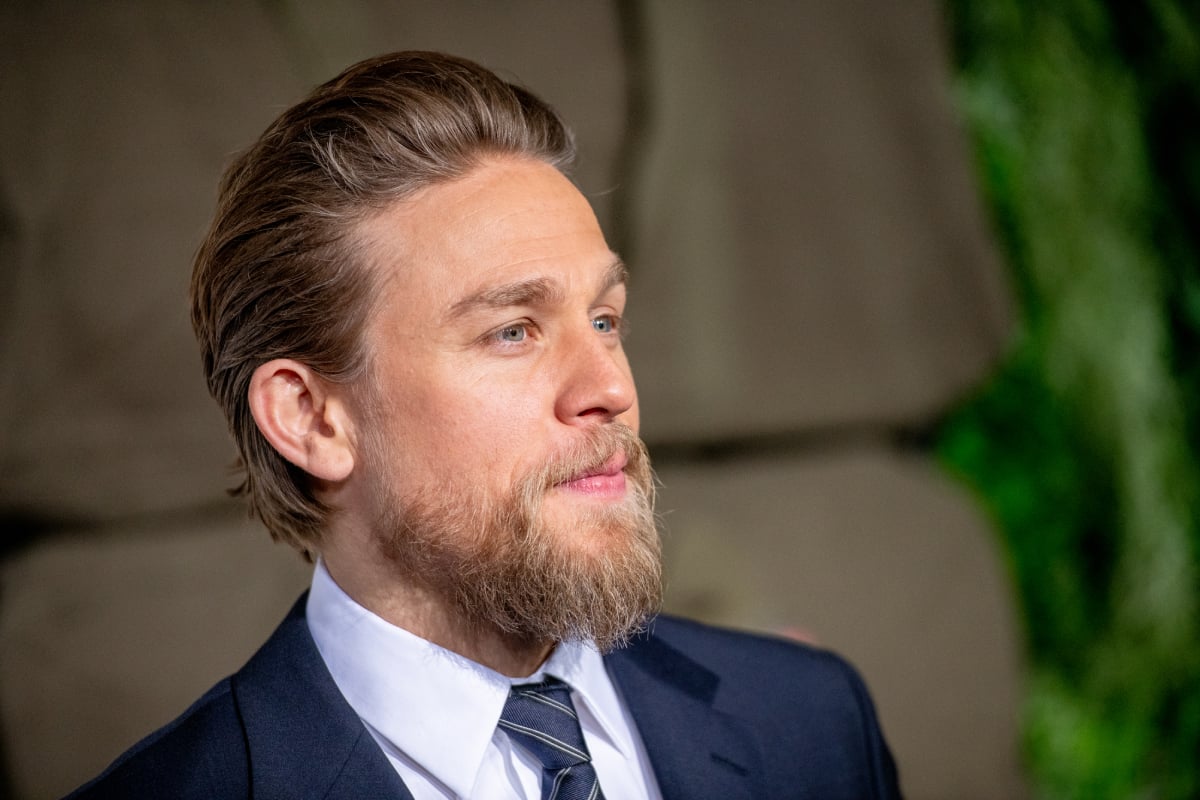 Charlie Hunnam has never been on social media
As Cheat Sheet has previously reported, Hunnam has never had an Instagram or Twitter account and he doesn't plan on changing that anytime soon. In late 2016, Hunnam told a TMZ photographer that he is a "pretty private person."
The 40-year-old pointed out that if he ever attempted to talk about "serious stuff" publicly, he would run the risk of sounding like "a pretentious d**khead."
"I really just want the relationship I have with the world just to be my work, you know?" Hunnam explained. "I don't really want to be like a celebrity or famous or anything. I just want to try to make good movies and good TV shows and hopefully entertain people."
Hunnam also pointed out that he's not a fan of the bullying that takes place on social media. He also doesn't believe that it's the right venue for serious discussions.
The former 'Sons of Anarchy' star blasts his imposters
When Hunnam found out that people were pretending to be him on social media, he decided to make a video. In a clip posted on the Charlie Hunnam International YouTube channel, the Sons of Anarchy star made it clear that anyone claiming to be him is an imposter.
"I don't usually make videos like this. But it has been brought to my attention recently that there's some little tricksters out in the world. Some little hooligans. Some little mischief makers that have been representing themselves as me on social media," Hunnam told the camera.
The actor said that it's "fine" and people are going to do what they're going to do. He's not the type of guy to dictate other people's lives. But he has to draw the line when people are using his name to do "nefarious sh*t."
Hunnam said that his imposters are cultivating relationships with people and asking them for money and "God knows what else."
"So, I've just gotta say it. I've said it whenever I've had the opportunity to say it in the past. But I want to say it again. I don't have any social media. None. I'm not on Facebook. I'm not Instagram. I'm not on Twitter. I'm not on TikTok. I don't even know what that is, but I'm not on it," Hunnam declared.
Charlie Hunnam has some advice for his fans
The Sons of Anarchy star continued by giving his fans some advice. Hunnam said there is one thing that fans can do if people are out there representing themselves as him and asking for anything — "don't give it to them."
"They don't deserve a response. They don't deserve your love. They definitely don't deserve your money," Hunnam passionately tells the camera. "The only thing they deserve is a slap upside the head. But we're not gonna do that because we're pacificists. So, what we're gonna do instead is just ignore them."
Hunnam wrapped up his video by telling his fans that he hasn't left the house in "a long time" and we are living in a weird world that's "even weirder" right now. He said that it makes him "really angry" that people are using his good name to manipulate and trick people for their own benefit.
The last time Hunnam made a video for Charlie Hunnam International was in 2016 when his fans were bullying his longtime girlfriend Morgana McNelis.
All seven seasons of Sons of Anarchy are available on Hulu.