Charlie Hunnam Does Have a Back Tattoo — Just Not the 'Sons of Anarchy' One
TL;DR:
Charlie Hunnam actually used a body double in the opening credits of Sons of Anarchy.
Hunnam does have a tattoo on his back — just not the Sons of Anarchy club logo.
The Shantaram star says the idea for his real-life tattoo came to him in a dream.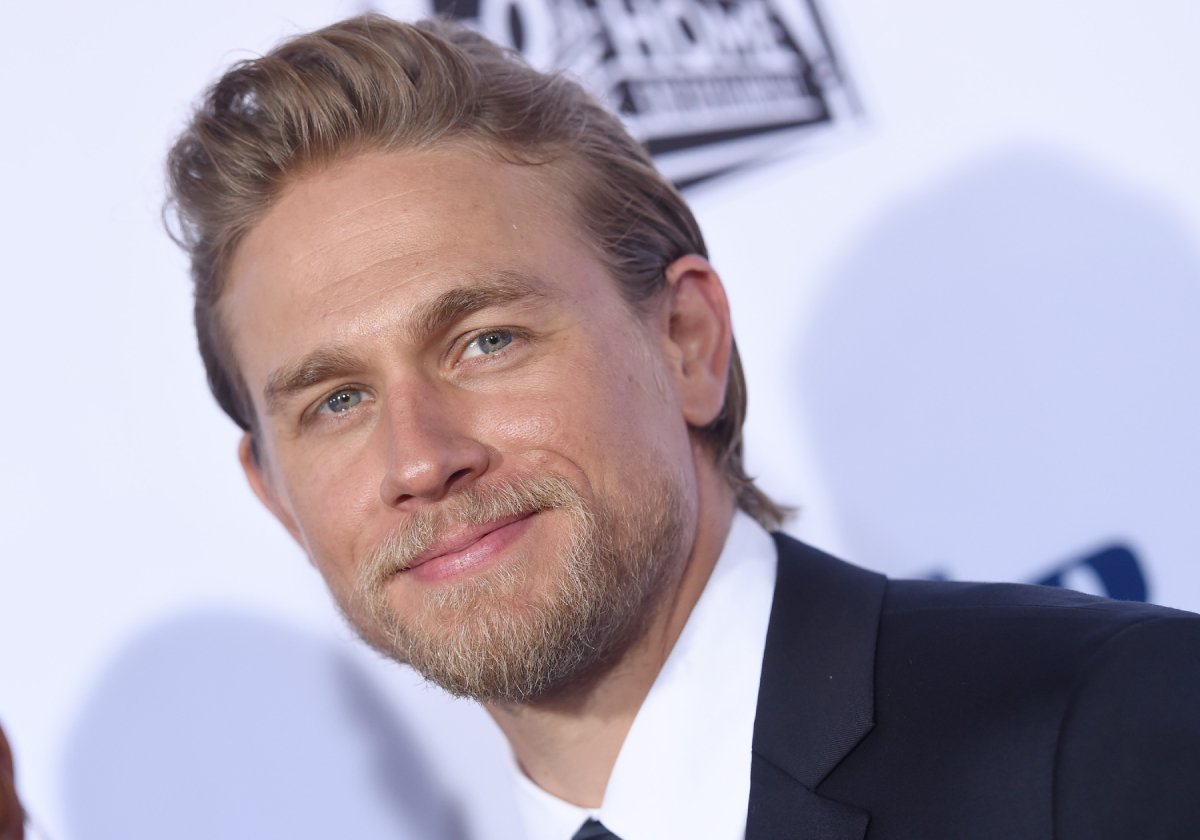 Charlie Hunnam starred as outlaw biker Jax Teller for seven seasons on Kurt Sutter's FX drama Sons of Anarchy. When the series ran between 2008 and 2014, each episode opened with a credits sequence that featured what fans thought was Jax's back tattoo of the Sons of Anarchy logo. But as it turns out, things aren't exactly what they seemed. Hunnam does have a back tattoo — just not the Sons of Anarchy one.
Charlie Hunnam had a body double in the opening credits of 'Sons of Anarchy'
Hunnam rarely used a body double on Sons of Anarchy, but it did happen on occasion. Most notably, the famous tattooed hot back scene in the opening credits. According to the International Business Times, Hunnam's body double Tyson Sullivan said he got the job before anyone knew what the show was.
"I got booked as the body double of the guy on the show who is Charlie Hunnam, but at the time it was this show that nobody really knew about," Sullivan explained. "I just went in, there were like five or six of us and they're like, 'Take off your shirts, let us look at your backs,' and that was like the main part."
In addition to using Sullivan's back in the opening credits, the show also featured his hand opening the knife and revving the engine of the bike.
Charlie Hunnam does have a back tattoo
Fans will recall that Jax had several tattoos. In addition to the ink on his back, he had a tribute to his father on his right arm, a tribute to his deceased brother on his left arm, and his son's name "Abel" on his chest. Of course, none of these were permanent tattoos. And the one on his back was only applied when Hunnam had to go shirtless for a scene.
However, because he does actually have a tattoo of a symbol that features a circle and two triangles on his back, covering it up with the SOA artwork was difficult and tedious.
"I have a tattoo actually on my back which is a huge pain in the ass because every time I need to take my shirt off in the show, they need to cover my tattoo and lay the other tattoo on top of it which is a really time-consuming process," Hunnam told Atlantic City Blog in 2013.
The 'Sons of Anarchy' star saw the artwork in a dream
According to Body Art Guru, Hunnam revealed that he saw the image that eventually became his back tattoo in a dream. He got the ink in 1999 after meeting actress Katharine Towne at a Dawson's Creek audition and falling in love.
Exactly three weeks into their relationship, Hunnam got the tattoo. On the same day he and Towne decided to run off to Las Vegas and get married. They tied the knot in the middle of the night at the Silver Bell Wedding Chapel. But they ended up getting a divorce just three years later. Hunnam now says the tattoo was "a very bad idea for many reasons."
All seven seasons of Sons of Anarchy are available on Hulu.
RELATED: Charlie Hunnam Played Jax Teller for So Long on 'Sons of Anarchy' He Needed Professional Help to Relearn His Natural British Accent