Charlie Hunnam Had an Impressive Net Worth Before 'Sons of Anarchy'
For Charlie Hunnam, landing the role of Jax Teller on Sons of Anarchy was life-changing. The 40-year-old Brit has said the show gave him "a career," as well as the confidence to make acting his lifelong profession.
Playing the lead role on the FX drama for seven seasons also significantly grew Hunnam's bank account. But the actor actually had an impressive net worth before Sons of Anarchy made him a star.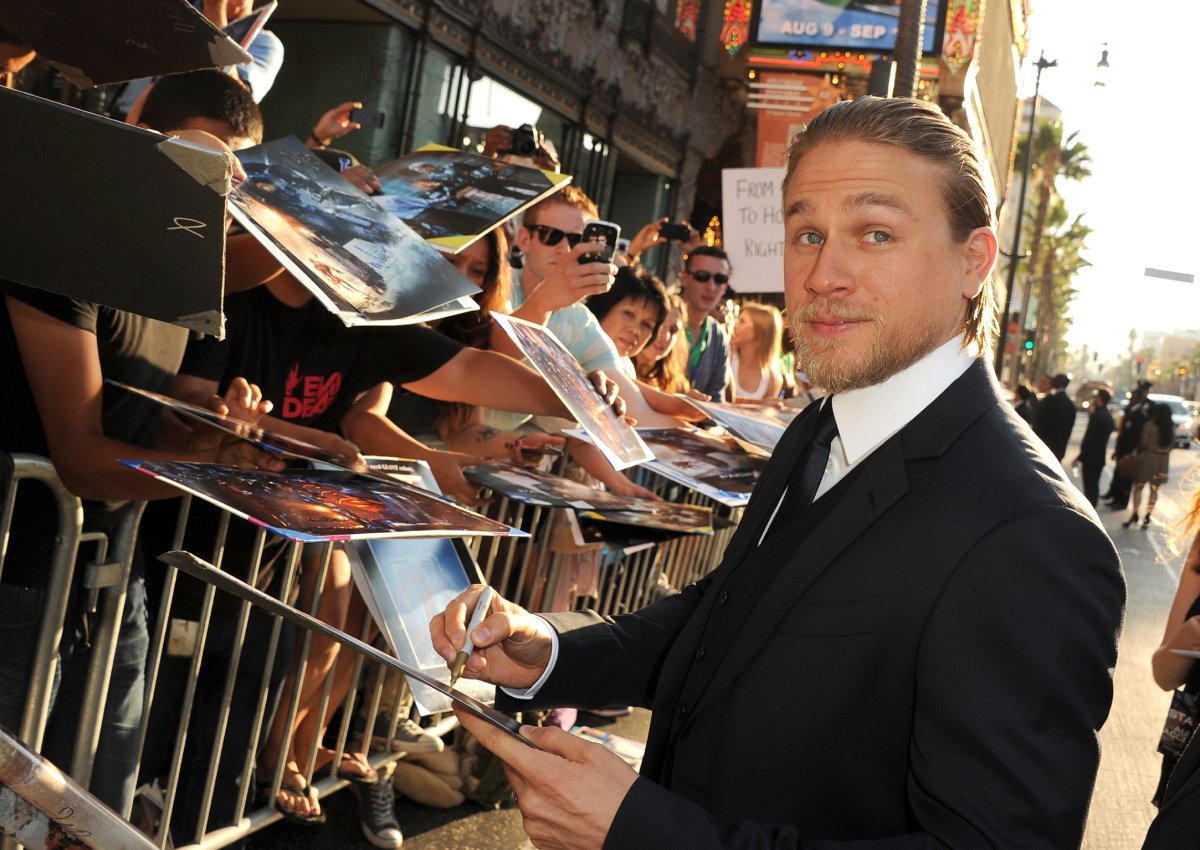 Charlie Hunnam's acting career began in a shoe store
When Hunnam was just 17 years old, he got his break into acting when he was out shopping on Christmas Eve. Hunnam admits that when he did his Christmas shopping he would "get a little Dutch courage" in him beforehand by having a couple drinks.
The actor told Men's Health that he was in a shoe store, trying on sneakers that he was thinking about buying for his brother. That's when he noticed a woman staring at him
"So I blew a kiss at her, and she smiled and thought, 'Who's this cheeky little bastard?'" Hunnam explained.
The woman approached Hunnam and asked if he'd ever tried acting. She was the production manager of a UK kids show called Byker Grover, and she ended up giving Hunnam three episodes. A year later, Russel T. Davies cast Hunnam as 15-year-old schoolboy Nathan Maloney in Queer as Folk.
After 10 episodes of that series, Hunnam made the jump to America and landed roles in both TV and movies. He was in the WB's Young Americans as well as Judd Apatow's short-lived Fox series Undeclared.
Charlie Hunnam already had millions before 'Sons of Anarchy'
During the early to mid-2000s, Hunnam continued to land small roles in films like Cold Mountain, Children of Men, and Green Street Hooligans. By 2008 – when Kurt Sutter cast him as Jax Teller in Sons of Anarchy – Hunnam already had a net worth of $8 million.
His net worth doubled during his seven seasons on the FX drama. It's not clear what Hunnam's salary was on Sons of Anarchy. But, by 2019 he had a net worth of $16 million.
RELATED: 'Sons of Anarchy' Star Charlie Hunnam's Reaction to His Longtime Love Morgana McNelis' Plea to Help an Injured Kitten Will Melt Your Heart
During the past decade, Hunnam has also starred in numerous film roles. He did famously turn down the billion-dollar Fifty Shades of Grey franchise. But, he did earn some nice paychecks for his roles in Pacific Rim, King Arthur: Legend of the Sword, Papillon, Triple Frontier, and Jungleland.
It also seems that he received a big payday for 2020's The Gentlemen, with Matthew McConaughey and Hugh Grant. By the end of last year, Celebrity Net Worth was reporting that Hunnam was worth $20 million.
Saying goodbye to 'Sons of Anarchy' wasn't easy
Jax Teller was an important part of Hunnam's life for nearly a decade. He's been open and honest about how difficult it was to say goodbye to the role.
Hunnam has admitted that it felt like "genuine bereavement" when the series ended because he loved Jax and "hung out with him constantly" for so long. However, now that he's said goodbye to the character, Hunnam says he will never reprise the role.
"I would never, ever put that cut back on," he told People magazine. "I would never put his rings back on. Not even for Halloween. It was a very deep experience. I lived with that character inside me for years, like, in a very real way. In a way that manifested in ways that I could never even [have] imagined. He's dead now. So there would be no ever bringing him back … When he died, he died."
Hunnam is returning to television soon in the previously announced series, Shantaram. He says he prefers TV over film because he really likes long-form storytelling. He also explained that the experience of working with a group of actors for a long period of time is "really, really exciting and rewarding."
All seven seasons of Sons of Anarchy are available on Hulu.