Charlie Hunnam Hooked Up With This 'Game of Thrones' Star Long Before They Reunited on 'King Arthur'
Charlie Hunnam has moved on to film roles since ending his eight-season run on Sons of Anarchy. In 2017, he starred in Guy Ritchie's King Arthur: Legend of the Sword alongside Jude Law, Djimon Hounsou, Eric Bana, and Game of Thrones star Aidan Gillen.
This wasn't the first time that Hunnam and Gillen worked together, though. Back in the late 90s, they hooked up on a groundbreaking British TV show.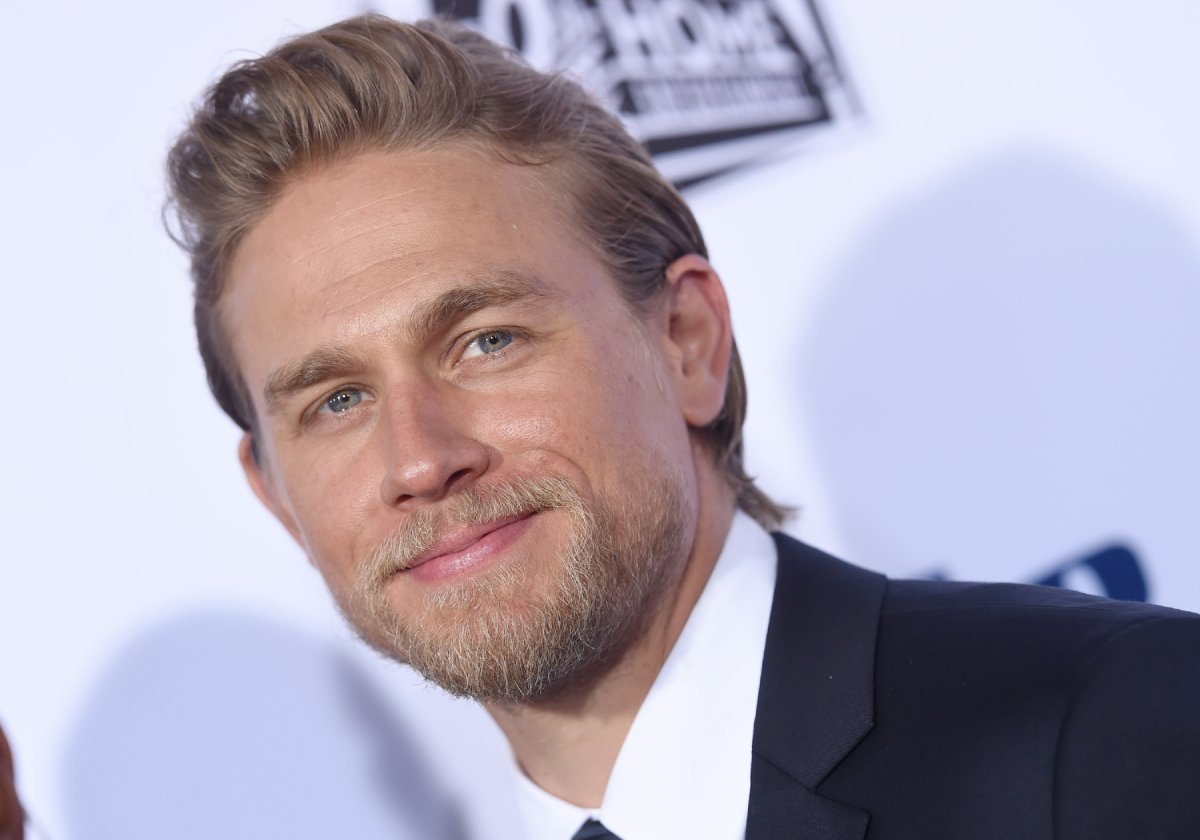 'King Arthur' was a 'familiar' world for Aidan Gillen
During Gillen's run as Petry "Littlefinger" Baelish on HBO's Game of Thrones, he took a break to star as Goosefat Bill in King Arthur. Ahead of the film's London premiere, Gillen admitted that the two projects had a lot of similarities because they were both "medieval-style fantasies."
"Game Of Thrones is not this world, but it is part of that fantasy genre – and this film is quite heavy on the sorcery and mysticism, so it is a world I am familiar with," Gillen told The Belfast Telegraph.
Gillen went on to say that it didn't feel like the same job, so he did feel like he got a temporary break from Game of Thrones. Unfortunately, things didn't work out quite as planned. Gillen, Ritchie, and Hunnam had high hopes for their "fresh" remake of the legendary King Arthur story. But the reviews weren't good, and the film tanked at the box office.
Despite the results, the movie did give Gillen and Hunnam the chance to work together again. Almost 20 years earlier, they starred together in a critically-acclaimed British drama
Charlie Hunnam and Aidan Gillen broke new ground in 'Queer as Folk'
Back in 1999, Queer as Folk hit British TV screens and became an instant hit with critics and fans alike. The series chronicled the lives of three gay men living in Manchester's gay village, making it one of the first LGBTQ-focused shows ever made.
The series starred Gillen (Stuart Allen Jones), Hunnam (Nathan Maloney), and Craig Kelly (Vince Tyler). Queer As Folk was the brainchild of producer Russell T. Davies, and it was both groundbreaking and controversial.
The show gave viewers a frank and funny depiction of gay life at the turn of the millenium, and it was filled with drugs and sex. One of the steamiest, most-memorable scenes from the show featured Gillen and Hunnam hooking up.
RELATED: Charlie Hunnam Had an Impressive Net Worth Before 'Sons of Anarchy'
At the time, Gillen was already an established actor. But Queer as Folk snagged him a BAFTA for Best Actor and took his career to another level. Hunnam, on the other hand, was just a teenager.
Queer as Folk was Hunnam's second acting credit. The only previous experience he had was a three-episode arc on the British teen drama Byker Grove.
Charlie Hunnam says he owes his 'Queer as Folk' co-star a 'debt of gratitude'
After they reunited on the set of King Arthur nearly 20 years after their two seasons of Queer as Folk, Hunnam spoke with The Guardian about what it was like to reunite with his co-star. The 40-year-old Brit says that working with Gillen at the beginning of his career had a major influence.
"He seemed exactly the same. He has still got a real magic to him and he's every bit as eccentric and beautiful and weird as he always was," Hunnam said. "I've always been cognisant that I owed Aidan a huge debt of gratitude, being exposed to his level of craftsmanship and integrity at the start of my career. He was a very powerful guiding force to me."
The Sons of Anarchy star later told The Sun that he did actually thank Gillen while they were working on King Arthur. Hunnam explained that he told his co-star about the impact he had on him, but Gillen thought he was "mad." However, Hunnam insists that he "felt it deeply."
King Arthur: Legend of the Sword is available on Hulu and Amazon Prime Video. Both seasons of Queer as Folk are available on Amazon Prime Video.