Charlie Hunnam Is the 'One of the Nicest Guy in the World' According to His 'Sons of Anarchy' Co-Star
Charlie Hunnam played Jax Teller on the FX biker drama Sons of Anarchy for seven seasons. That role made him a TV star and put the actor in high demand. Despite his success in Hollywood, he hasn't let his ego get in the way. According to one of his Sons of Anarchy co-stars, Hunnam is "one of the nicest guys in the world."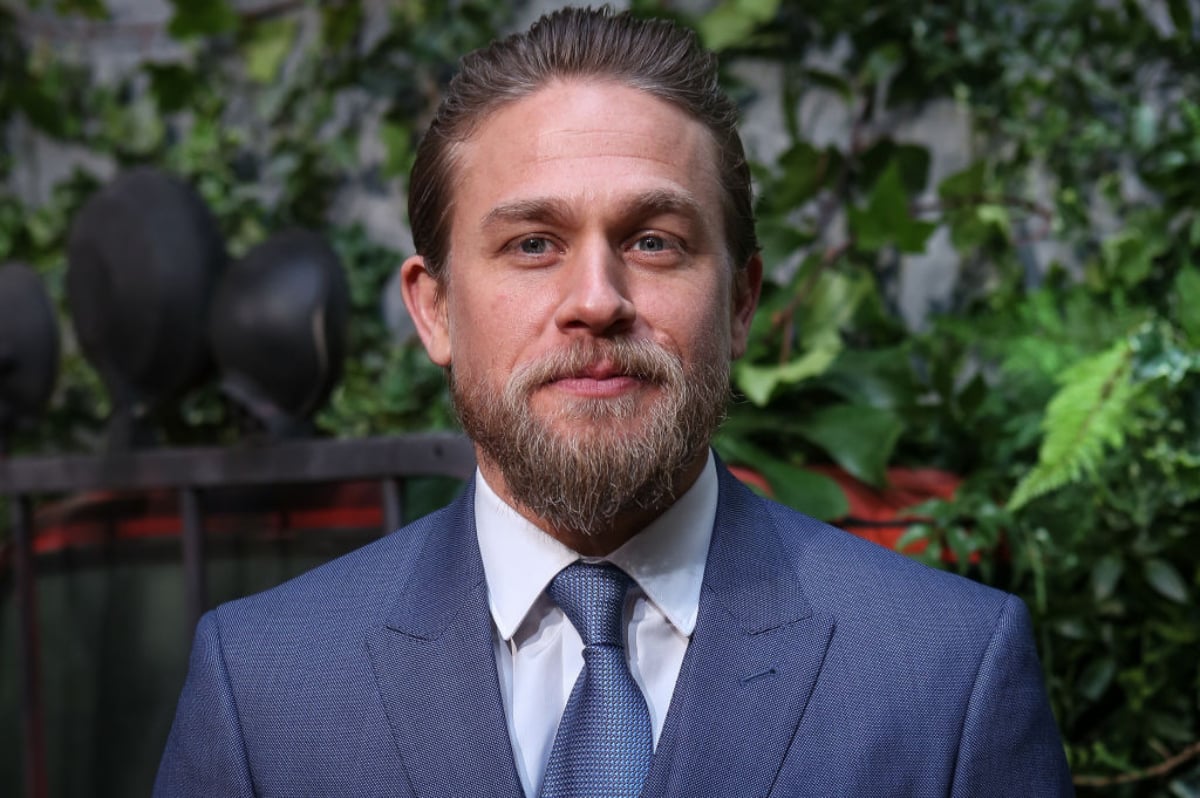 Charlie Hunnam is not a 'tough' guy
Hunnam made a name for himself playing the often violent Jax Teller. Some of his other roles in action flicks have also been tough guys. But the Brit says he is nothing like that in real life.
"I play a lot of tough guys and violent characters, but I'm not like that at all. I'm a hippie who smiles a lot and is pretty relaxed. I've often had an escape fantasy that I would go out into the woods by myself for a year or two and discover who I am and what life is about," Hunnam told Cosmopolitan.
'Sons of Anarchy' was like a college experience
Hunnam landed the role of Jax back in 2008 when he was 28 years old, and his career took off. Before he got the part, he had a handful of TV and movie roles. But he still had a lot to learn about his profession. He told People magazine that he went into the FX drama as a "pretty unaccomplished actor" in terms of his skill set.
"And where I cultivated a lot of that skill set was going to work and shooting 10 pages a day on Sons of Anarchy for seven years," he said. "I feel like that was my college days."
Charlie Hunnam's 'Sons of Anarchy' co-star says he is 'one of the nicest guys in the world'
Veteran actor Danny Trejo starred on Sons of Anarchy for two seasons, and he says it was "so much fun" to work on the FX series. While recalling his time on the drama during an interview with Pop Culture, Trejo took the opportunity to praise the series' leading man.
"That was so much fun, and I gotta tell you something, Charlie […] he's one of the nicest guys in the world," Trejo said.
The 76-year-old actor revealed that Hunnam is such a nice guy that he took the time to show up at his house and attend his birthday party. Which was something that Trejo didn't expect.
"In fact, I had a party at my house," Trejo said. "And he showed up! He showed up, but so now [that] my neighbors saw, so now I have a party at my house [and] all my neighbors are coming over."
Saying goodbye to Jax Teller
Even though he's nothing like Jax, Hunnam made a lot of effort to immerse himself in the character during those seven seasons. He always wore flannel just like his on-screen alter ego and rode a motorcycle just like Jax. So when it was time to say goodbye to the character, Hunnam had a difficult time.
"It was actually quite emotional for me, living and loving that guy for eight years, to have to finally put him to bed,"  Hunnam told Glamour. "I found myself going back to set a lot. I knew the security guards and for a couple of days said, 'Oh, I forgot something,' so they'd let me onto the set, and I'd just walk around at night because I wanted to be in that environment and go through a personal process of saying goodbye."
Charlie Hunnam's next project is the Apple TV+ series 'Shantaram'
As Showbiz Cheat Sheet previously reported, Hunnam has moved on to the new Apple TV+ series Shantaram, based on the book of the same name. He plays the starring role of convicted Australian bank robber and heroin addict Lin, who escapes from Pentridge Prison and flees to India to get lost in the city of Bombay.
Once Lin arrives in India, he reinvents himself as a doctor in a slum before embarking on a number of crazy adventures. Shantaram has been described as a "thrilling and profound" story that explores love, forgiveness, and courage on the "long road to redemption."
Filming for Shantaram started back up in May 2021 and will continue until the end of the year. Apple TV+ has not yet announced a premiere date. All seven seasons of Sons of Anarchy are available on Hulu.
RELATED: Charlie Hunnam Actually Hates 1 Pretty Surprising Aspect of Being a Movie Star