Charlie Hunnam Once Opened up About How He Would've Re-Written 'Sons of Anarchy'
Charlie Hunnam opened up about a particular plot point he once would've changed about the show.
Charlie Hunnam successfully led the acclaimed Sons of Anarchy show for seven seasons. But while the show was still on air, there was one particular plot in the series that Hunnam didn't agree with. So much so that if he was a writer, he would've made a few changes to the show.
'Sons of Anarchy' gave Charlie Hunnam a career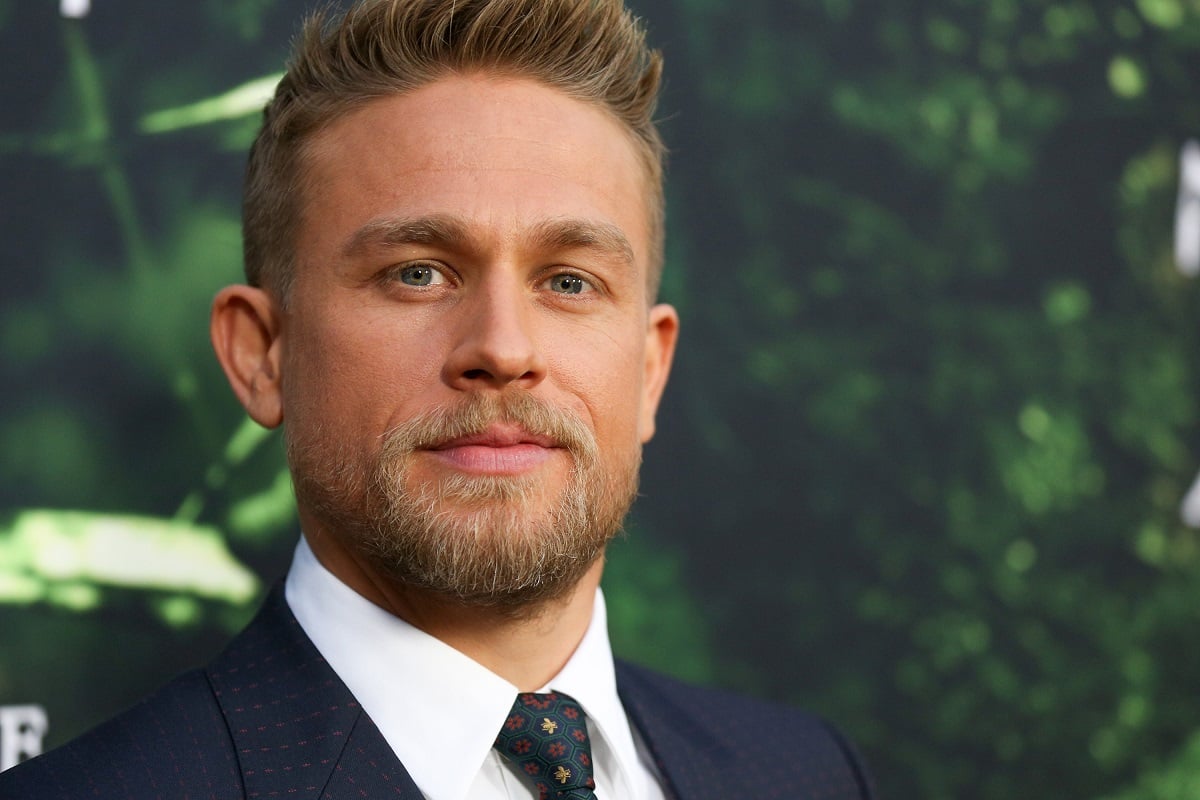 Charlie Hunnam featured in a few films and television shows before being cast in the hit FX crime drama. But Hunnam recognizes Sons of Anarchy as the program that gave his career a boost.
"Well, frankly, it gave me a career," Hunnam told People. "And it gave me the ability to have confidence that I was going to be able to make [acting] work as a lifelong career."
Hunnam also felt that his acting, in general, was limited before starring in his hit series. But he was able to develop his skills over time thanks to the show.
"I think I went into Sons of Anarchy being a pretty unaccomplished actor in terms of my skill set," he continued. "I wasn't one of these people that were born enormously and innately talented. I had to really cultivate a skill set. And where I cultivated a lot of that skill set was going to work and shooting 10 pages a day on Sons of Anarchy for seven years. I feel like that was my college days."
The Lost City of Z star also added that he "went in knowing very little about the process of acting and came out knowing a little bit more."
What Charlie Hunnam would change about 'Sons of Anarchy' if he was a writer
Hunnam has shown a lot of gratitude for Sons of Anarchy and the career boost it gave him. But later on in the series, he also felt that the show was not without its faults. In an interview, Hunnam shared that he didn't agree with some of the direction his show took. And if it was up to him, there were key plot points he would've re-written.
"I think that [Jax] needs to assert himself and needs to control his psychotic mother, who has no place trying to run a motorcycle club. If I was in charge of the writing, I would really, really pull back on that because that's just a device that doesn't ever ring true to me," Hunnam told Screen Junkies(via Today).
Hunnam also said that his feelings towards Jax and the show made it difficult to talk about them in interviews
"So it's very frustrating to me sometimes to be put in a position as an actor to have to play out scenes where I don't believe the dynamic, and I don't believe that Jax would ever be taking orders from his mother, you know. So I hope that that is something that can be remedied a little bit," he continued.
Charlie Hunnam on reprising his role as Jax Teller
Sons of Anarchy's legacy has been kept alive on the FX Network thanks to the spin-off series Mayans M.C. But for some, that might not be enough. The King Arthur actor has been asked whether or not he's ever interested in reprising Jax Teller.
"I would never, ever put that cut back on," Hunnam once said. "I would never put his rings back on. Not even for Halloween."
Despite this, Hunnam looks back at his time as Jax fondly.
"It was a very deep experience," he continued. "I lived with that character inside me for years, like, in a very real way. In a way that manifested in ways that I could never even [have] imagined."