Charlie Hunnam Just Reminded 'Sons of Anarchy' Fans Exactly Why They Love Him
Charlie Hunnam starred as Jax Teller on Sons of Anarchy for seven seasons, and the role made his career. The FX drama has now been off the air as long as it was on, but Hunnam still has a huge fan base that loves and adores him.
While working on his next project — the AppleTV+ series Shantaram — Hunnam just reminded his fans exactly why they love him.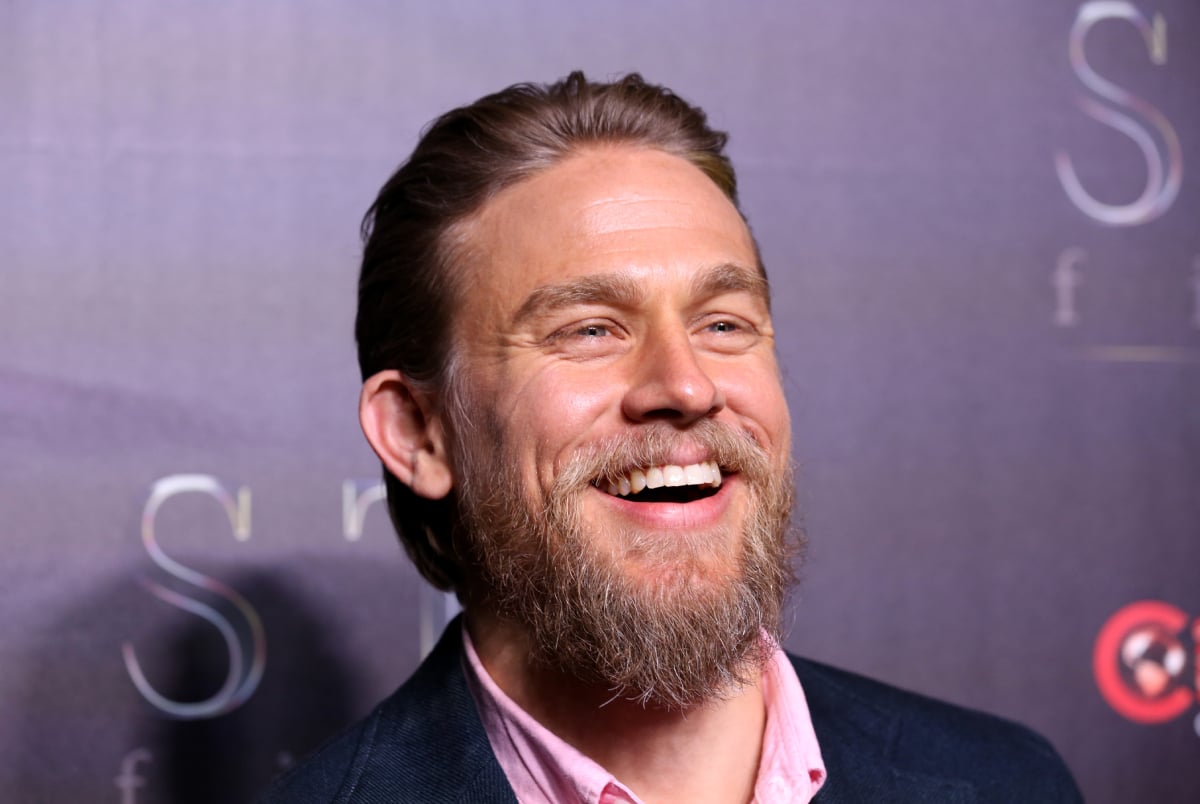 Charlie Hunnam isn't interested in reprising the role of Jax Teller
Hunnam has nothing but fond memories of his time on Sons of Anarchy. But he has no plans to revisit the beloved character and reprise the role. He told People magazine that Jax is gone now because "when he died, he died."
"I would never, ever put that cut back on," Hunnam insisted. "I would never put his rings back on. Not even for Halloween. It was a very deep experience. I lived with that character inside me for years, like, in a very real way. In a way that manifested in ways that I could never even [have] imagined."
The 'Sons of Anarchy' star prefers TV roles
After Sons of Anarchy wrapped, Hunnam transitioned to the big screen. He's starred in films like The Lost City of Z, King Arthur: Legend of the Sword, Jungleland, and The Gentleman. But Hunnam says he prefers TV roles, which could be the reason he's going back to the small screen in Shantaram.
"I really like long-form storytelling," he says. "The experience of working with a group of actors for a long period of time is really, really exciting and rewarding."
Charlie Hunnam just reminded his fans why they love him so much
According to The Newcastle Herald, Hunnam has been in Thailand this summer working on Shantaram with director Bharat Nalluri. To help out Nalluri's young son Sonny, Hunnam recently recorded an uplifting video message for the teachers at Tighes Hill Public School.
"Hello. This is Charlie Hunnam. I am making this video on behalf of my friend Sonny, who wanted me to make a little video to say thank you to Mrs. Armstrong and all of the wonderful teachers at Tighes Hill school," the actor says in the clip.
The 'Sons of Anarchy' alum blew a kiss to his fans
The Sons of Anarchy alum then gave the teachers praise for providing "incredible classwork every day" and "a very fun and lovely environment." Hunnam also thanked them for the work they do to provide Sonny and his classmates with "a fun and great education."
"Thank you very much to Mrs. Armstrong and all the wonderful teachers at Tighes Hill School. Sending you lots of love," Hunnam said, before blowing them a kiss.
Charlie Hunnam's message was a big hit
The school posted about Hunnam's message on Facebook, and said it was nice to get positive feedback during these difficult times.
"This just takes the cake!" they wrote. "Thank you to the gorgeous Nalluri family for making this happen. You certainly made Ms. Armstrong's day … week, year, life! And thank you Charlie Hunnam. What a superstar for doing this!"
Tighes Hill principal Tony Selwood added that the school's staff were delighted to see Hunnam's message, given the "stressful and challenging circumstances" they are currently operating in.
"To have someone of Charlie's caliber take the time to reach out to staff is lovely," Selwood said.
Shantaram has experienced massive delays and is scheduled to be in production until later this year. Season 1 — which will feature 10 episodes — is expected to premiere on AppleTV+ in 2022. All seven seasons of Sons of Anarchy are available on Hulu.
RELATED: 'Sons of Anarchy' Star Charlie Hunnam is Coming Back to TV — Everything We Know About 'Shantaram'