Charlie Hunnam Said What? 10 Times the 'Sons of Anarchy' Star Really Let Fans Know How He Feels
From his role as the charismatic bad boy in Sons of Anarchy to his portrayal of the titular hero in King Arthur: Legend of the Sword, Charlie Hunnam has had a diverse acting career in Hollywood. Despite his versatility on screen, the actor has always been candid about his personal and professional experiences.
From his dislike of love scenes to the harsh realities of growing up in a violent neighborhood, here are 10 times the SOA star really let fans know how he feels.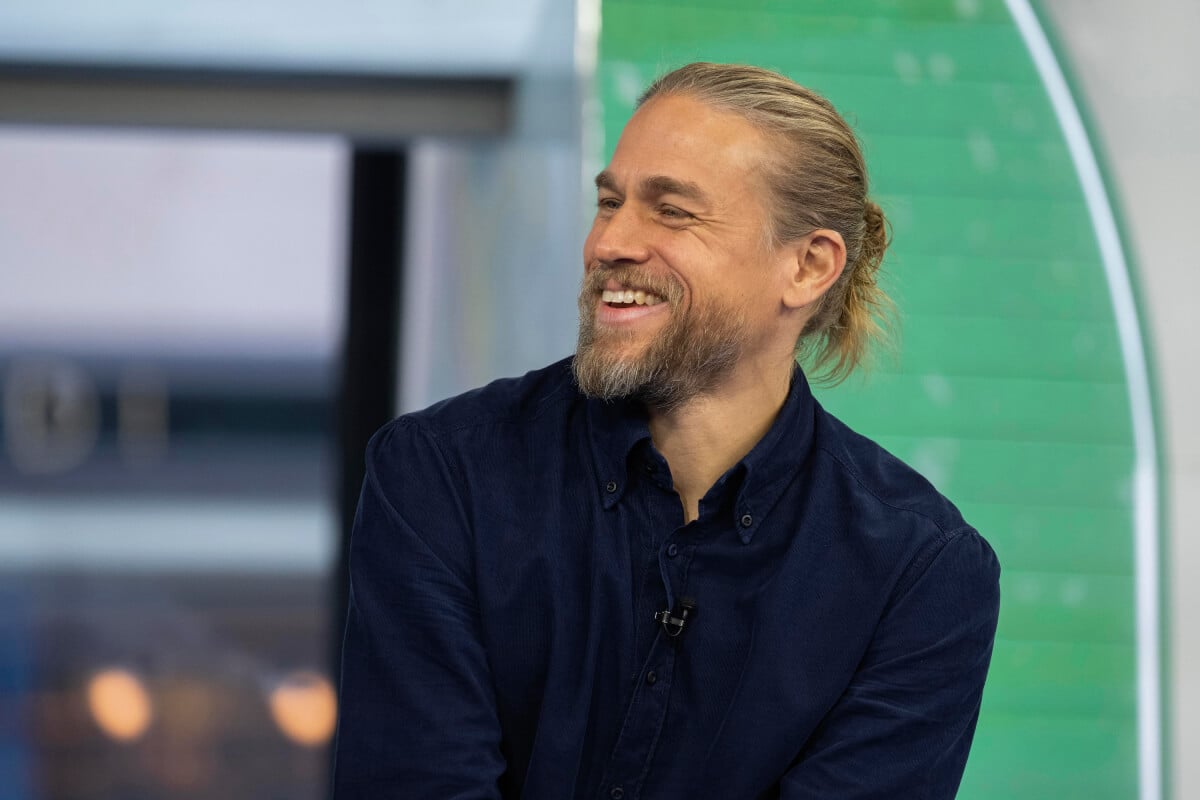 1. Charlie Hunnam dishes on all of those love scenes
Much to the delight of fans, Hunnam has never seemed shy about taking off his shirt for the cameras. But when it comes to the more sensual scenes, the actor told Elle in 2017 that on-screen lovemaking is his least favorite thing about acting. 
"It's not my favorite thing to do," Hunnam shared referring to love scenes. "I've been profoundly germophobic since I was a young child. I don't want to kiss anyone but my girlfriend [Morgana McNelis] for my whole life."
Hunnam added that he knows everyone thinks that making out with attractive women is the dream job. While it seems ideal to the viewer, Hunnam is clearly not a fan.
2. 'Sons of Anarchy' star admits playing Jax Teller affected his real life
Hunnam's most famous role to date remains his portrayal of Jax Teller on Kurt Sutter's hit drama, Sons of Anarchy. The actor starred in the series for seven seasons in a role that had a lasting impact on him.
During an interview with People in the fall of 2020, Hunnam opened up about saying goodbye to Jax and how much it ultimately meant to him. The Shantaram star revealed that playing Jax was a "deep experience" that affected his personal life in tangible ways.
"It was a very deep experience," he stated. "I lived with that character inside me for years, like, in a very real way. In a way that manifested in ways that I could never even [have] imagined."
3. Charlie Hunnam says goodbye to Jax Teller
Hunnam was deeply invested in his portrayal of Jax, which made bidding farewell to the character in 2014 an even harder pill to swallow. In an interview with Cinema Blend in 2017, Hunnam reflected on the show and admitted it was difficult letting go. 
"I felt when I finished Sons that it was a real process to get back to center, and try to exorcize him out of my psyche for as much as possible. Because I'd been living with him for eight years, you know, trying to bring him to life," Hunnam explained.
The SOA star then explained how a few security guards allowed him to return to the set after the show finished filming. Being alone helped Hunnam say goodbye in his own way.
4. 'Pacific Rim' star offers some sage advice to viewers
While Hunnam was still working on Sons of Anarchy, he was starting to branch out to other projects. This includes landing a spot on Guillermo del Toro's 2013 movie Pacific Rim. 
Hunnam played the role of Raleigh Becket in the movie and, in an interview with Collider, was asked to compare his character's journey to his own personal experiences. In reply, Hunnam came up with one of his most memorable quotes to date. 
"Everybody, at some point in their life, has fallen down and not felt like getting back up, but you have to, no matter how difficult it is," Hunnam shared.
5. 'King Arthur' star fires back about his gym attendance 
Hunnam has gained quite a bit of attention for his physical appearance over the years. While most of the response has been positive, Hunnam hasn't been able to avoid a few naysayers here and there. 
In response to people who believe actors have it easy, Hunnam told GQ Magazine in 2013 that his experience has been pretty much the opposite. Not only does Hunnam put in long days on set but he also never misses an opportunity to hit the gym.
"I work 15 hours a day and still go to the gym. Most people work eight hours a day and say, 'I haven't got time to work out,'" he stated.
6. 'Frankie Go Boom' star reflects on his early career
While Hunnam has certainly built an incredible career over the years, things weren't always smooth sailing for the Hollywood heartthrob. In his early days, Hunnam admitted that he sometimes felt as if he had no control over his life.
"Being at the mercy of the acting profession, in the early days of one's career, is really brutal and feels like you have no control over your life, at all," Hunnam explained.
Hunnam shared those thoughts in an interview with Collider in the fall of 2012. At the time, the actor was promoting his portrayal of Frank Bartlett in the comedy Frankie Go Boom, a role he originally didn't think was a good fit.
7. Charlie Hunnam opens up about watching himself on the big screens
A popular question for many actors in Hollywood is whether or not they watch their own movies. For Hunnam, fans might be surprised to learn that he usually never watches his own films, at least not right after they are finished. 
In an interview with Collider from the winter of 2012, Hunnam blamed his own controlling behavior for why he doesn't watch his own movies. The actor didn't say that he has never watched himself on screen, but he definitely lets time pass before he reviews his projects.
"I have too many control issues, so it just is not good for me to go and watch a film too soon after I make it," Hunnam said.
8. 'Sons of Anarchy' star talks about the importance of self-defense
One might think that Hunnam's penchant for picking violent roles influenced his thoughts on learning how to fight in real life. But you'd be wrong. 
Speaking to GQ in 2013 about his part in Pacific Rim, Hunnam revealed that he was raised in a rather rough neighborhood and was constantly getting into fights. This made him realize that knowing how to defend yourself is a pretty useful thing.
"I grew up playing rugby, rough-and-tumble, in a tough neighborhood where I had to fight," Hunnam shared. "…I always think that the ability to fight and defend oneself is a skill that every man should have but endeavor never to use, you know?"
9. The 'Crimson Peak' star opens up about growing up in a harsh environment
Turns out Hunnam's childhood is a bit more complicated than just growing up in sketchy environments. While preparing for the release of his second film with Guillermo del Toro, Crimson Peak, Hunnam revealed some more interesting details about his early life. 
The Sons of Anarchy star told Huffington Post in 2015 that his dad was actually a career criminal who taught him never to call the police, no matter how bad things got. 
"I grew up in an environment where it was permittable to use violence to solve a problem," Hunnam explained. "But it was not permittable ever to call the police under any circumstances. That was the kind of doctrine of my household. My dad was a career-long criminal and you weren't calling the police for any reason."
10. Charlie Hunnam dishes out some dating advice
As one of Hollywood's hottest heartthrobs, who better to get a little dating advice from than Charlie Hunnam? While fans might suspect that it takes very little effort for Hunnam to get a girl, he actually revealed that he isn't afraid of a little competition.
"I'm usually the guy who knocks everyone out in order to get the girl," Hunnam stated.
Hunnam, of course, was referring to the differences between his character in Crimson Peak to characters he usually portrays when he told Collider that in 2015. 
Sons of Anarchy fans can watch Hunnam's latest project Shantaram on Apple TV.