Charlie Hunnam May Not Be On Social Media — But His Longtime Love Morgana McNelis Is
Charlie Hunnam fell in love with his girlfriend Morgana McNelis years before his rise to fame on Sons of Anarchy. The duo keeps their relationship out of the public eye, as Hunnam is an extremely private person.
However, McNelis does have an Instagram page to promote her jewelry brand Maison de Morgana.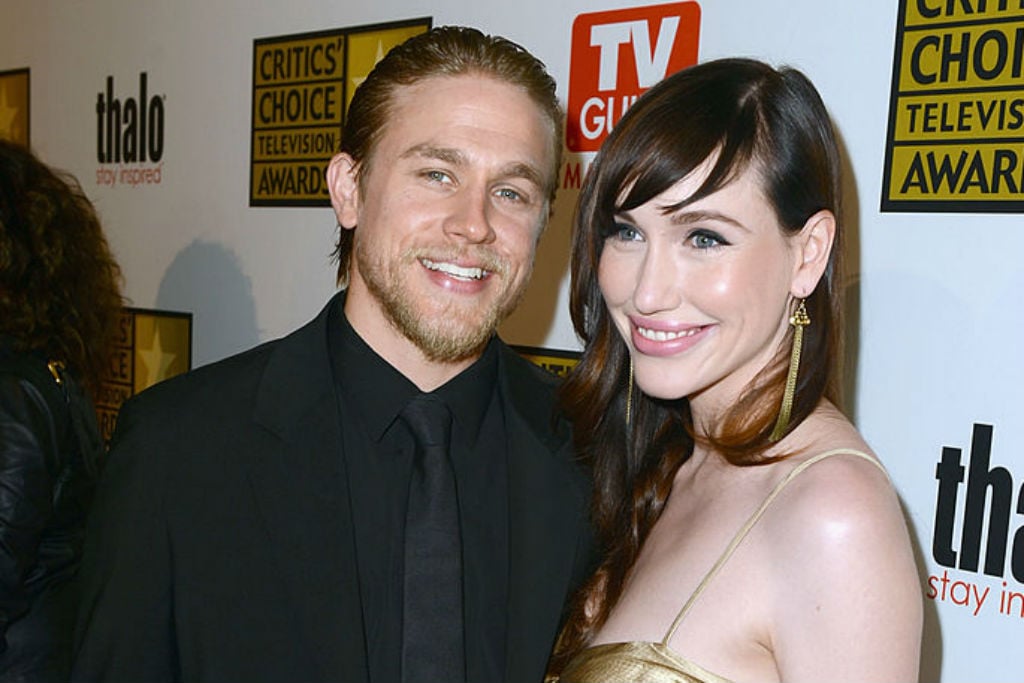 Charlie Hunnam got himself into trouble when he talked about marriage
According to Us Weekly, Hunnam and McNelis are "doing great" and are very much in love after more than 15 years together. But the couple has yet to make things official and tie the knot. When Hunnam talked about why they haven't married during a 2020 interview with Andy Cohen, he found himself in hot water with McNelis.
Hunnam told Cohen that his view on marriage was "sort of indifferent." He added that McNelis didn't feel the same way and was "very eager" to get married.
"I'll do it because it's important to her, but I don't have any great romantic feelings toward it," Hunnam said.
The 'Sons of Anarchy' later confessed his marriage comment was 'stupid'
Hunnam later admitted that he was "stupid" to make that comment, which "really hurt" McNelis' feelings. He explained that he already considers himself married, and doesn't feel like he needs a piece of paper from the government to prove it.
"I suppose what I was trying to articulate was that the official government sanctioning of it doesn't mean anything to me, but the romance of it means an enormous amount," Hunnam said.
Morgana McNelis doesn't usually post about Charlie Hunnam on Instagram
The Sons of Anarchy star and his jewelry designer girlfriend don't often appear together in public or on social media. Hunnam doesn't do social media at all, but McNelis does have an Instagram page. However, her page is mostly dedicated to her jewelry brand, her friends, and her philanthropy.
RELATED: Charlie Hunnam and Morgana McNelis: A Complete Timeline of the 'Sons of Anarchy' Star's Swoon-Worthy Romance
Hunnam did make one appearance in March 2019 when McNelis posted a photo of the couple covered in paint during their travels to India. She also mentioned her boyfriend in a November 2020 post when she was raising money for an injured kitten named Stitch.
The 'Sons of Anarchy' star loves cats
Hunnam's fans might be aware that he loves cats, and has one named George. McNelis told her Instagram followers that when the Sons of Anarchy star found out about Stitch, he stepped up and donated some cash.
"I just wanted to give an update! Charlie just found out about the Go Fund Me for Stitch's surgery and was very upset that I did not ask him directly," McNelis explained. "I only didn't as he paid for another kitten last month that was twice what Stitch's surgery cost."
Charlie Hunnam wants to spend the next 60 years with Morgana McNelis
Hunnam and McNelis live a quiet life together at their ranch in southern California. He told People magazine that their goal is to "live a bit more sustainably."
"We've got 30 chickens, and a couple of donkeys, a couple of ducks and we've got a big organic garden," Hunnam revealed.
RELATED: Charlie Hunnam's Longtime Love Morgana McNelis Was Unimpressed When He Got Ripped for 'King Arthur'
He said in a separate interview that he's a homebody and his ranch is his "happy place." Hunnam admitted he was "most happy" on Sundays when he's "at home with my girlfriend."
Hunnam has made it clear he intends to spend the rest of his life with McNelis. The Sons of Anarchy star told internet trolls in 2016 that McNelis is "a girl I love very much and have spent the last 11 years of my life with and hope to spend the next 60 years with."
Sons of Anarchy is available to stream on Hulu.