Charlie Hunnam's Longtime Love Morgana McNelis Was Unimpressed When He Got Ripped for 'King Arthur'
Sons of Anarchy star Charlie Hunnam's 15-year romance with jewelry designer Morgana McNelis has been a bit unconventional. But it definitely works for them. McNelis stood by Hunnam's side for seven seasons as he shot to fame on SOA. However, when he got ripped for King Arthur, she was not that impressed.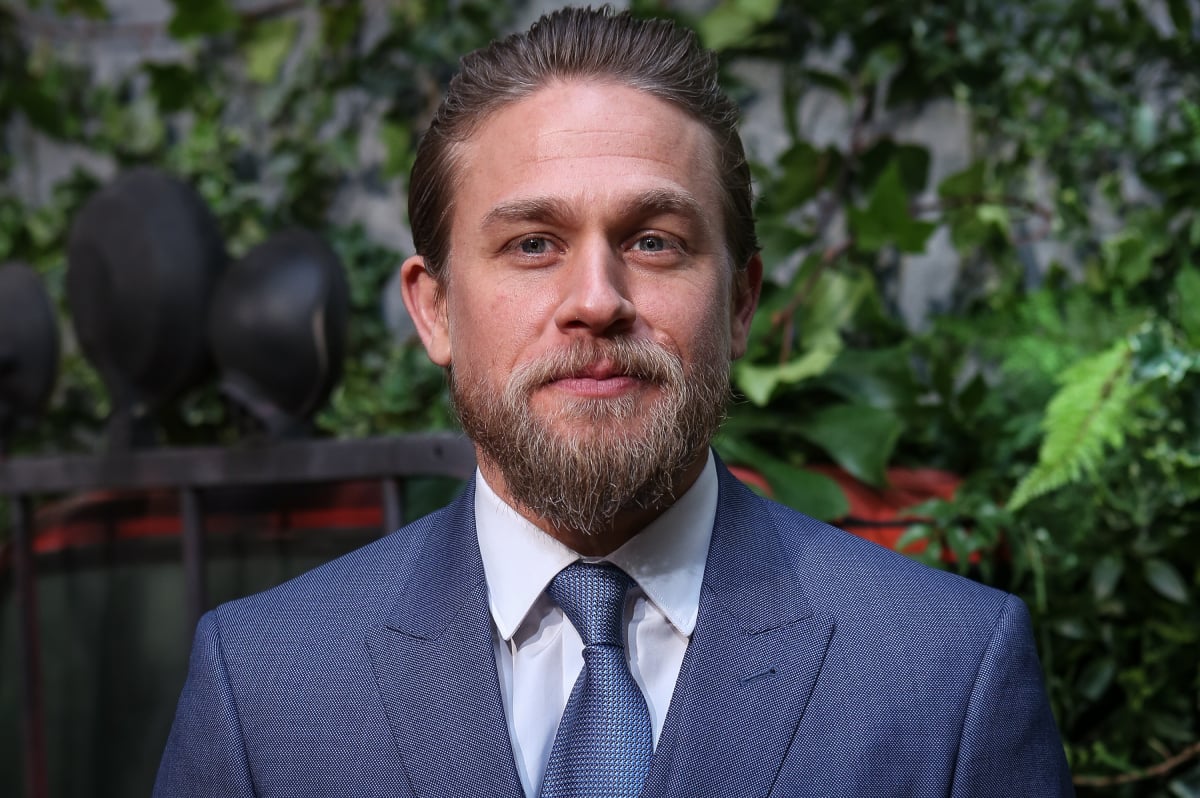 Charlie Hunnam doesn't need a piece of paper to prove his love
Hunnam turned 40 earlier this year, and an insider told Us Weekly that he's glad to have McNelis in his life to celebrate the milestone. The source dished that the couple was "doing great" during quarantine, and they're "so cute together and in love."
However, during an appearance with Andy Cohen in January, the Sons of Anarchy star said he was "sort of indifferent" when it came to the topic of marriage. He explained that McNelis didn't feel the same, and was "very eager" to tie the knot.
"I'll do it because it's important to her but I don't have any great romantic feelings toward it," he told Cohen.
A few days later, the actor admitted that his comments on WWHL were "stupid." Hunnam admitted that his comments hurt McNelis' feelings. He explained that he already considers himself to be married.
He tried to articulate that "official government sanctioning of it doesn't mean anything to me." Hunnam added "the romance of it means an enormous amount."
Charlie Hunnam and Morgana McNelis once didn't speak for 5 months
After his run on Sons of Anarchy, Hunnam moved on to film roles. In 2016, he admitted that he didn't speak to McNelis for five months while he was filming The Lost City of Z in Cambodia. Hunnam explained that the mail system didn't work very well and was "completely unreliable."
"I received a letter from her, and I realized that from the tone of it and [the] things she was saying that she hadn't received the two letters that I sent before," said Hunnam.
The actor says he was able to return home with "an appropriately sized gift." He admits it didn't completely get him out of trouble with McNelis. But, it got him "halfway there."
When Hunnam and McNelis are together, they make the most of every moment. He told Men's Health that he tries to make love as often as possible. Hunnam explained that sex is an important part of fitness, and it's in our DNA to be "very active animals."
Morgana McNelis was not impressed with her boyfriend's ripped physique
After his role in Lost City of Z, Hunnam starred in the remake of the classic Steve McQueen flick Papillon. He also played the titular role in Guy Ritchie's King Arthur: Legend of the Sword. Both films required significant changes to his body. Hunnam lost a significant amount of weight to play a prison inmate in Papillon. For King Arthur, Hunnam got ripped.
To get himself into "incredible shape" for King Arthur, Hunnam gained 20 pounds of muscle to build himself back up to 185 pounds. He describes this as his "movie star weight," but he didn't change his usual combination of diet and exercise. Instead, he took it to the extreme.
"I always do the same stuff, just at a different volume, at a different level of intensity, and to different ratios," he says. "It's not rocket science. I just ate more and did press-ups like a motherf**ker."
He also learned how to sword fight, but McNelis was not impressed.
"She thinks it's a bit silly," Hunnam told Entertainment Tonight. "We've been together so long, it's like 'put your muscles away and come to bed.'"