Charlie Puth Blames 'Messy Breakup' for His Bad Music in 2019: 'Worst Year of My Life'
Charlie Puth hasn't named names, but he blames a bad breakup on his bad music in 2019.
Charlie Puth is a modern music star, turning his social media presence into a successful recording career. The singer-songwriter came into the spotlight in his early 20s, an age when many people enjoy a busy dating life. The musician has been linked to several famous and beautiful women, but Puth mostly avoids discussing his romances.
So until recently, fans didn't know how much pain Puth experienced in 2019, when one of those relationships ended badly. 
The singer-songwriter rode social media to fame
Charlie Puth was born in 1991 in New Jersey and began studying music when he was young. By the time he was in the sixth grade, he recorded his own Christmas album and sold copies to people he knew, AllMusic reports.
As he grew older, Puth continued to make music, and when he was a college student, he shared his songs on social media. They caught the attention of Ellen DeGeneres, and in 2011, she signed him and his singing partner, Emily Luther, to her record label.
Puth released his first full-length album, Nine Track Mind, in 2015. It debuted at number six on the Billboard 200. His second album, Voicenotes, came out in 2018 and reached number four on the Billboard chart. In 2019, he released three singles: "I Warned Myself," "Mother," and "Cheating on You."
And in 2021, Puth collaborated with Elton John on the song "After All."
Although John respected the younger artist enough to work with him, the music legend had some brutally harsh words about Puth's work in 2019.
Charlie Puth admits a 'messy breakup' affected his music in 2019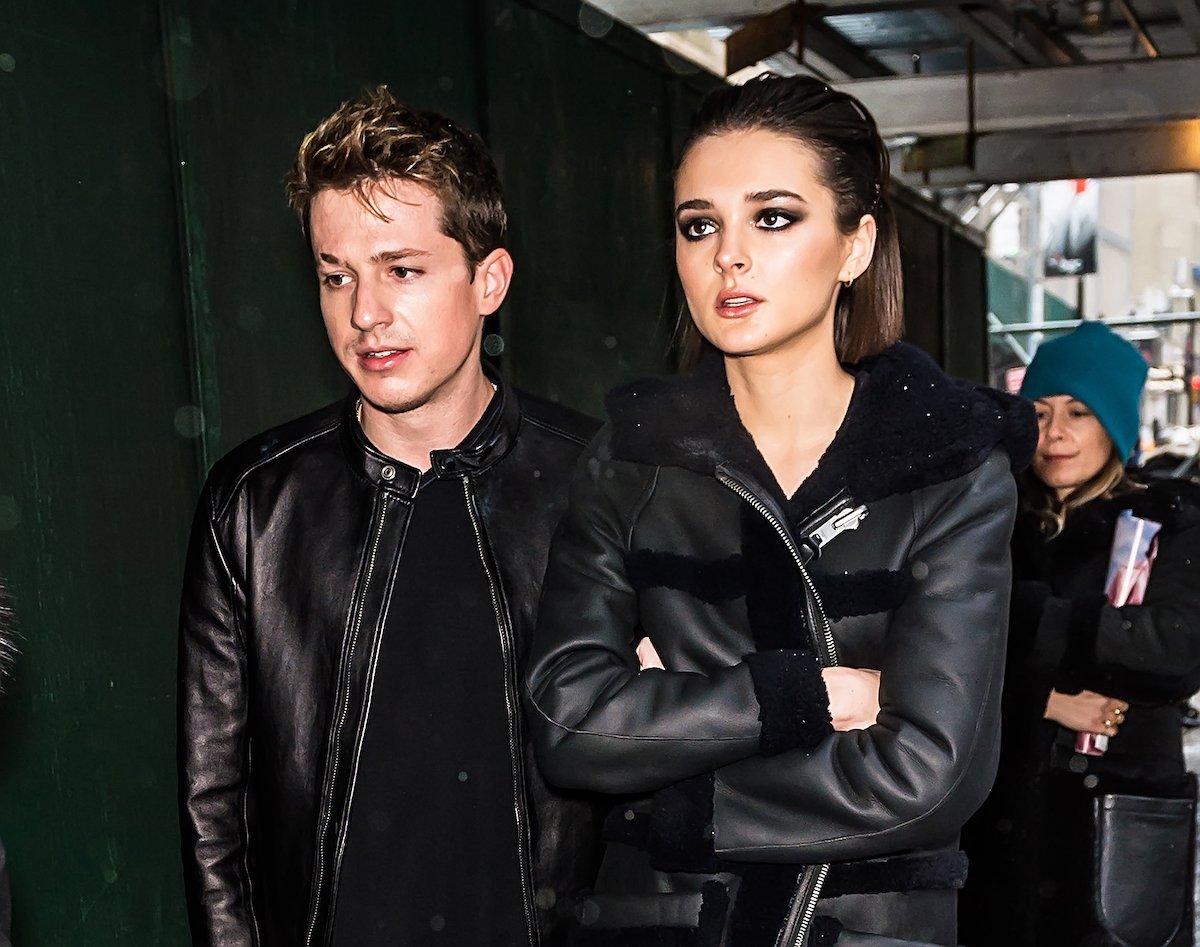 Recently, Puth appeared on The Ellen DeGeneres Show. After reminiscing about DeGeneres' role in making him famous, their conversation turned to his songwriting process. Puth shared a story about an encounter with Elton John that has shaped his approach to music. 
He described being in a restaurant and John approaching him. 
"He came up to me and said … 'You know, your music sucked in 2019. It wasn't good.' It was a gut punch, but I had been thinking that as well," Puth recounted.
"I had just gone through a messy breakup, and I think that was also going alongside it. It was a kind of a wake-up call … I decided that I would never put out a song again if it weren't the truth."
This past March 24, Puth shared a deeply personal and emotional video on Instagram that might explain why he wasn't eager to tell the truth in his music back then.
In the video, the artist fights back tears as he recounts a breakup in 2019 — "the worst year" of his life. He says all he wanted at the time was to "throw it all under the carpet and just start over and surround myself with better people."
In the video, Puth doesn't name any names. However, he was romantically linked to singer Charlotte Lawrence that year. 
Charlie Puth's dating history
Puth has been involved in several celebrity relationships. In 2016, he went out with singing superstar Selena Gomez for a while, Sportskeeda reports. And 2018 saw him dating actor Danielle Campbell and singer Bella Thorne. Also, that September, he posted several photos on social media with actor Halston Sage, but he has since deleted them. 
Puth was spotted with singer Charlotte Lawrence in February 2019 at New York Fashion Week, and a few weeks later, the two admitted they were dating. Shortly after, rumors swirled that they had broken up. However, Puth didn't address the murmurs until September, when he said he was single. 
Was Lawrence the source of Puth's pain in 2019? Unless he shares more details, we don't know. Whatever is happening in the artist's romantic life, fans hope it will continue to inspire the music they love. And Elton John will likely let Puth know if he succeeds.