Charlie Watts Thought The Rolling Stones Would Last Three Months
The Rolling Stones' drummer Charlie Watts has died at the age of 80 years old. The band's oldest member was the backbone for over half a century, yet he didn't imagine The Rolling Stones lasting this long initially. While their cleaner-cut counterparts, The Beatles, only lasted about a decade, the Stones have survived through six decades together. Considered the quiet Stone, Watts never really lived the rock 'n' roll lifestyle, but he was proud of everything the band accomplished.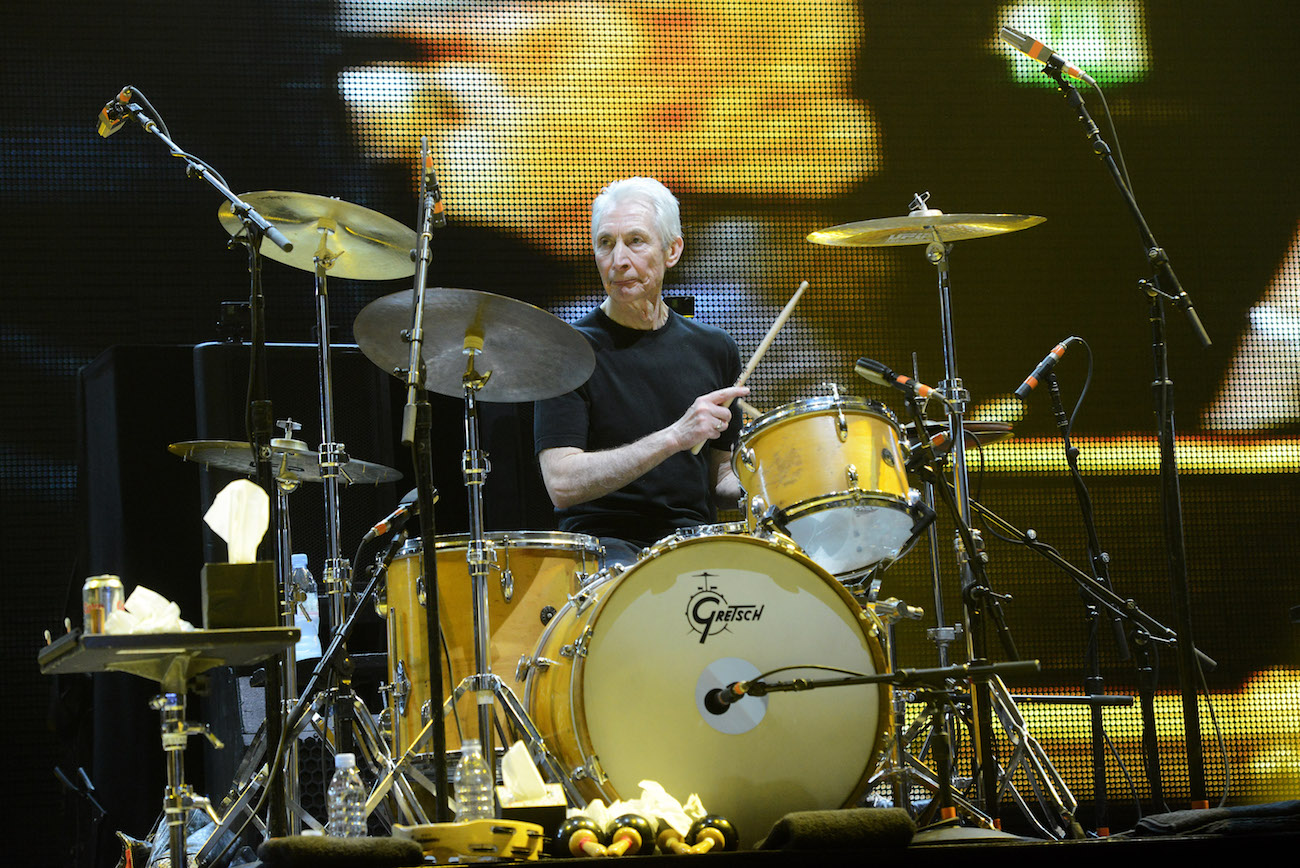 Charlie Watts died peacefully surrounded by family
On August 24, Bernard Doherty, Watts' spokesperson, released a statement saying Watts "passed away peacefully in a London hospital earlier today surrounded by his family."
"Charlie was a cherished husband, father and grandfather and also as a member of the Rolling Stones, one of the greatest drummers of his generation," he added.
His bandmates were some of the first to pay tribute to him. Mick Jagger and Keith Richards simply posted a picture, while guitarist Ronnie Wood wrote, "I love you my fellow Gemini, I will dearly miss you. You are the best."
Other rockstars and celebrities have also posted tributes to the drummer. Paul McCartney posted a Twitter video saying Watts' death was a "huge blow" for The Rolling Stones, while Ringo Starr posted a picture of him and his fellow drummer saying "God bless." Elton John, Joan Jett, Lenny Kravitz, John Mayer, Stephen King, and many more have also paid tribute to Watts.
RELATED: Charlie Watts: What Was The Rolling Stones' Drummer's Net Worth at the Time of His Death?
Charlie Watts didn't see The Rolling Stones surviving more than three months
Watts grew up loving jazz, and before he even grabbed the drum sticks, he wanted to learn the banjo. When it became too complicated for him, he turned his banjo into a drum kit by removing its neck. Later, his father bought him a kit, and he taught himself by listening to his favorite jazz musicians.
When he finished school, Watts took a job at an advertising agency but never left the drums behind. He played part-time for jazz bands in the area until a friend persuaded him to try out for the new band The Rolling Stones. According to The Guardian, Watts' first thought was that the band would survive three months at the most. That was in 1963.
"I used to play with loads of bands, and the Stones were just another one. I thought they'd last three months, then a year, then three years, then I stopped counting," Watts said.
Watts was probably shocked when The Rolling Stones began touring that year, covering some of their favorite blues songs. Later, the band signed a generous deal with Decca Records and began recording their first album. When they met The Beatles, who were already touring the world, John Lennon and Paul McCartney gifted them the copyright to their song, "I Wanna Be Your Man," which reached No. 12 on the U.K. charts. The band's songwriting skills developed slowly, but in 1966 they released Aftermath, which was their first album to have entirely original material.
RELATED: Paul McCartney and Ringo Starr Pay Tribute to Late Rolling Stones Drummer Charlie Watts
The Rolling Stones has sold more than 200 million records
According to Forbes, The Rolling Stones has sold more than 200 million records worldwide. They've released 30 studio albums, 33 live albums, 29 compilation albums, 121 singles, and 77 music videos. They have eight Grammy nominations and four wins and have played over 2,000 concerts and counting worldwide.
Earlier this month, the Stones announced that Watts would not finish the North American leg of their "No Filter" tour after he "underwent a medical procedure for an unknown condition," CNN writes. Drummer Steve Jordan stepped in and replaced him and was set to start in September. At the time, Watts gave his blessing for the band to continue without him, saying he didn't want fans to be disappointed he wasn't there. Now, the band will have to go on without him for the remainder of their careers. There's been no word on if the tour will continue.
Despite his first thoughts about the band, Watts would want The Rolling Stones to continue for as long as they can, even without him. The band and fans know he'll never really be replaced. He'll be playing along with them in spirit.