Is the 'Charlie's Angels' TV Show Streaming on Netflix?
Charlie's Angels is one of those properties that Hollywood can't seem to leave alone for long. But as the 2019 Charlie's Angels movie proved, audiences aren't always willing to support a new take on an old classic. For some longtime fans, no Charlie's Angels can match the original 1970s series. But is the Charlie's Angels TV show streaming on Netflix?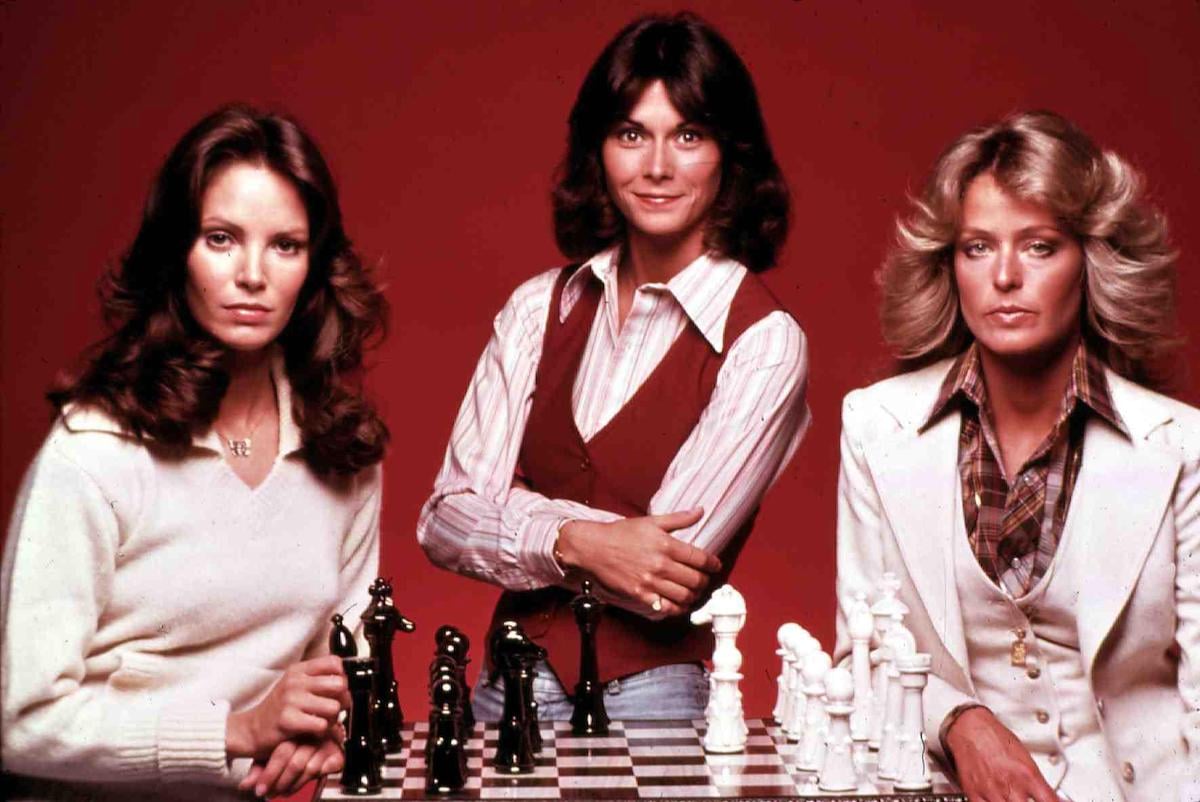 'Charlie's Angels' ran for five seasons in the 1970s
Premiering on ABC in 1976, Charlie's Angels sparked a phenomenon. The premise follows a trio of women working for a private detective agency led by a mysterious, unseen boss (voiced by John Forsythe). And the series made TV icons out of original stars Farrah Fawcett, Kate Jackson, and Jaclyn Smith. In fact, the show is among the most memorable, beloved series released in the 1970s.
The Charlie's Angels TV show was popular enough to survive a number of cast change-overs during its run. Fawcett left after a single season, leaving Cheryl Ladd to join in season 2. And Jackson departed the series after season 3. Shelley Hack and Tanya Roberts helped fill out the trio in seasons 4 and 5, respectively. Yet, despite the Charlie's Angels cast, the series faltered in year five.
RELATED: 'Charlie's Angels' Director Blames Men For Box Office Failure
Is 'Charlie's Angels' streaming on Netflix?
Despite not ending on a high note, Charlie's Angels remains a popular classic TV show. So fans interested in revisiting it or watching it for the first time might be curious to know whether it is streaming on Netflix. Sadly, the Charlie's Angels TV show is nowhere to be found on the streaming service. However, fans can see Charlie's Angels Season 1 on IMDb TV free with ads.
Likewise, three seasons of the show are also available to watch on The Roku Channel, according to JustWatch.com. Curiously, the Charlie's Angels TV show is not available on any of the major streaming services, including HBO Max and Hulu. Perhaps the series is tied up in licensing rights. Whether the case may be, at least fans of the franchise have some streaming options for the movies.
RELATED: Why Drew Barrymore Told 'Charlie's Angels' Co-Stars Cameron Diaz and Lucy Liu 'I Carry Both of You In My Heart'
Movies based on the show are available to stream
Although the original TV show is hard to track down on streaming platforms, the Charlie's Angels movies are far more accessible. The 2000 release starring Drew Barrymore, Cameron Diaz, and Lucy Liu is now available to watch with ads on Crackle. Moreover, JustWatch.com also confirms its 2003 sequel is streaming on CBS as well as Crackle.
As for the 2019 Charlie's Angels movie, fans can see Kristen Stewart, Naomi Scott, and Ella Balinska as the newest Angels on Starz and DirecTV. Fans of the series should bear in mind that all three films do share continuity with the original TV show. So there are some Easter eggs and connections to be made between the various spinoffs of the Charlie's Angels TV show.